News
Mission: Impossible 7 and 8 Casts Guardians of the Galaxy's Pom Klementieff
Pom Klementieff has joined the Mission: Impossible film franchise, set to appear in the upcoming seventh and eighth offerings.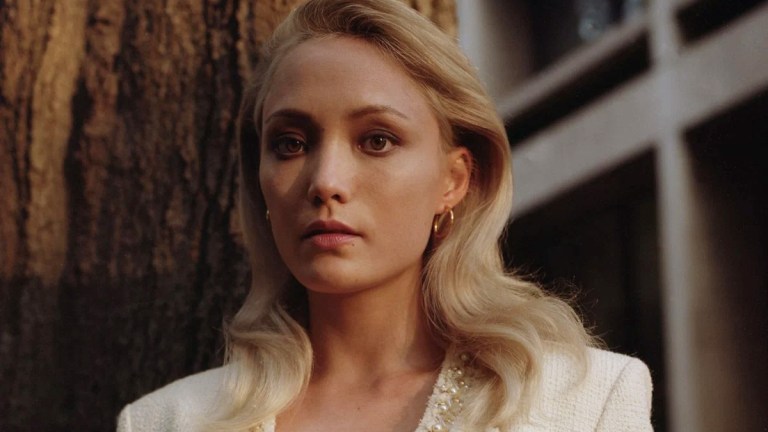 Pom Klementieff will temporarily take leave of the Guardians of the Galaxy film franchise to accept the mission of tackling a new film franchise, joining Tom Cruise's Ethan Hunt and company in the upcoming Mission: Impossible movies.
Director Christopher McQuarrie has made the casting of Klementieff official, confirming her presence for not just 2021's untitled Mission: Impossible 7, but 2022's (also untitled) follow-up, Mission: Impossible 8. The director dropped the news in a tweet that, while short on specific character details, did provide a potent tease asking, "How do you spell femme fatale?" Afterwards, Klementieff would further tease in her reply, stating, "Mischief: Accepted."
The Mission: Impossible "femme fatale" role is a major coup for Klementieff, the French-Canadian actress, who's still best known for a Marvel movie role under prosthetics as Mantis in 2017's Guardians of the Galaxy Vol. 2, which she reprised in 2018's Avengers: Infinity War, 2019's Avengers: Endgame and will be back for the 2021-scheduled Guardians of the Galaxy Vol. 3. She also recently made waves on the much-discussed "Striking Vipers" episode of Netflix's Black Mirror, in which she played a female VR video game avatar that, along with a male avatar played by Ludi Lin, becomes utilized by two male buddies for a different kind of gamer activity. Interestingly, unlike her roles as Mantis or the video game avatar, the Mission: Impossible sequels could end up being a major platform in which she appears in a recognizable form. She'll next be seen in a duo of December-scheduled offerings, a sci-fi anthology movie, titled A.I. Tales, followed by a role in Adam Sandler crime comedy Uncut Gems. (Check out our advance review of that film right here.)
Further Reading: Mission: Impossible 7 – What's Next for the Franchise?
The Tom Cruise-headlined Mission: Impossible film franchise – launched with the Brian De Palma-directed debut film back in 1996 – has certainly exceeded its initial calling as a big screen reboot of a classic 1960s television series. Indeed, the sixth film, 2018's Mission: Impossible – Fallout, grossed a franchise-high of $791 million worldwide. The recent escalated success of the near-quarter-of-a-century-old movie series has been largely attributed to McQuarrie, who (having established a rapport with Cruise while writing/directing 2012's Jack Reacher,) has served as writer and director since 2015's Mission: Impossible – Rogue Nation; a notion evidenced by studio Paramount's advance confirmation back in January 2019 that he would write/direct the seventh and eighth Mission: Impossible movies.
Mission: Impossible 7 is scheduled to stealthily drop in at theaters on July 23, 2021, followed by Mission: Impossible 8, which is to surreptitiously slip in on August 5, 2022.
Joseph Baxter is a contributor for Den of Geek and Syfy Wire. You can find his work here. Follow him on Twitter @josbaxter.