News
Police Academy Documentary Coming
A new fan documentary aims to tell the story of the Police Academy movie saga...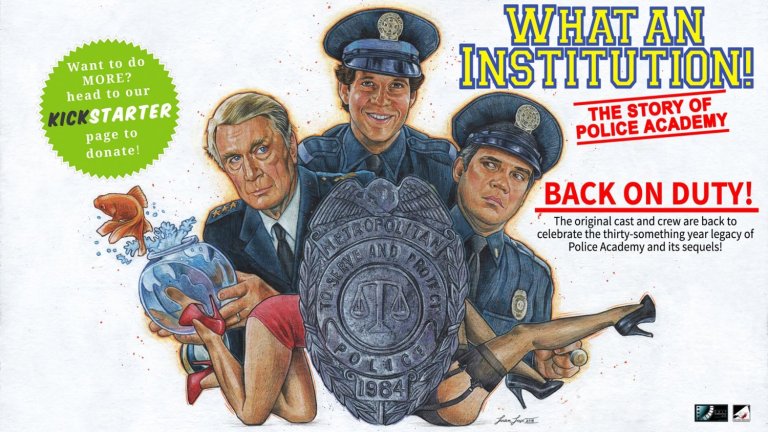 The team who have put the forthcoming RoboCop documentary Robodoc together have a new project on their slate. This time, they're going to uncover the story behind the Police Academy franchise.
Police Academy: What An Institution is billed as "The most in-depth look into the making of the 1984 classic Police Academy and its sequels/legacy."
The official description promises that "this documentary will unearth all the behind the scenes stories of the making of this cult-comedy classic movie and its lasting legacy!"
On the interviewee list so far are producer Paul Maslansky, writer Neal Israel, composer Robert Folk and cast members such as Leslie Easterbrook (Callahan) and Donovan Scott (Leslie Barbara). It's early stages for the project, and clearly there are some significant names to aim for on top of those too. That said, key characters such as director Hugh Wilson and stars Bubba Smith and David Graf are no longer with us.
Still, it could be an interesting documentary this, not least as the waning sequels are within its remit too.
You can keep an eye on the project's progress over at its official Facebook page, right here.