News
Please Stand By Trailer: Dakota Fanning Goes on a Star Trek Road Trip
The Please Stand By trailer depicts Dakota Fanning as an autistic Trekkie, who embarks on a quest submit her script.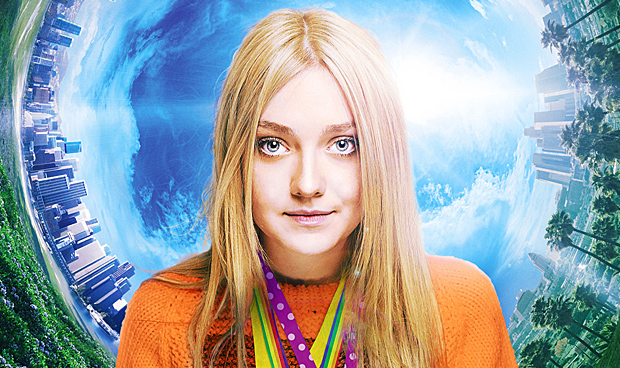 Upcoming indie dramedy Please Stand By will fly a flag of fandom that Star Trek enthusiasts should appreciate. The film depicts the travails of a young woman (Dakota Fanning) in a trek of a different nature – on the road to Hollywood – to enter her original script in a contest.
Please Stand By Trailer
To anyone unacquainted, the opening moments of the Please Stand By trailer (via EW) – depicting environmental-suit-donning Kirk and Spock stuck in an alien dust storm – might briefly make one think that this was a teaser for the untitled Star Trek 4. Of course, it's really just insight into the creative mind of young Wendy (Fanning), an autistic Trekkie who's put her creative output into a Star Trek script for a contest.
However, submitting said script requires the San Franciscan to get herself to Hollywood; an easy escapade under normal circumstance that's complicated by the fact that she got kicked off the bus after her little dog, Pete, decided to substitute exact change with a yellow liquid deposit. While back at home, sister Audrey (Alice Eve) is panicking over the woe-ridden road trip filled with seemingly insurmountable obstacles, Wendy finally meets good fortune when she comes across a fellow Klingon-speaking kindred spirit of a cop (Patton Oswalt), who provides invaluable aid.
Please Stand By Cast
Dakota Fanning, of The Twilight Saga films and upcoming TNT series The Alienist, stars as Wendy.
Alice Eve, playing Wendy's sister Audrey, brings some actual Star Trek connections, having famously co-starred in director J.J. Abrams's 2013 film Star Trek Into Darkness as Kirk's would-be baby-mama, Carol Marcus.
Toni Collette (xXx: Return of Xander Cage, United States of Tara) plays Wendy's therapist, Scottie.
River Alexander, Jessica Rother, Michael Stahl-David, Matty Cardarople, Edward Hong, William Stanford David and Marla Gibbs also appear.
Patton Oswalt makes an uncredited "special guest" appearance.
Please Stand By Crew
Ben Lewin directed the film, the first feature for the Polish-Australian helmer since 2012 drama The Sessions, which starred Helen Hunt and William H. Macy. His other notable films include 1994's Paperback Romance, 1991's The Favour, the Watch and the Very Big Fish and 1988's Georgia.
Lewin worked off a script by Michael Golamco, who has just come off a three-year television run writing for NBC's Grimm.
Allegiance Theater and 2929 Productions produced the movie, with Magnolia Pictures handling U.S. distribution.
Please Stand By Release Date
Please Stand By will assume a standard orbit day-and-date premiere, beaming itself to On Demand, Amazon Video and iTunes, with a limited theatrical release, on January 26, 2018.