News
Planet Of The Apes 4 Already Planned
Following War For The Planet Of The Apes, plans are already coming together for a further Planet Of The Apes adventure...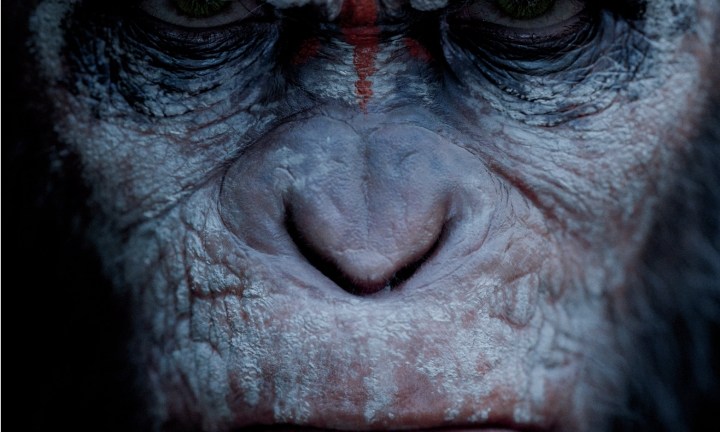 Mild spoilers for Dawn Of The Planet Of The Apes lie within…
Well, we say Planet Of The Apes 4. But by that, we mean the fourth film in the new series of movies. In all, we're about to talk about what will be the tenth Planet Of The Apes movie. For it's all but certain that another will be on the way.
Next summer, we get War For The Planet Of The Apes, which is always a joy to type out. It sees Matt Reeves back in the director's chair following his excellent work on Dawn Of The Planet Of The Apes (that's fun to type as well), having picked up the mantle from Rupert Wyatt on Rise Of The Planet Of The Apes (yeah).
The thinking was that War For The Planet Of The Apes would round out a trilogy of films. But it turns out that plans are afoot for a fourth chapter in this particular story.
As Reeves and producer Dylan Clark told Slashfilm, "we absolutely have ideas about where it goes. Because we know that that's the ending, that it becomes Planet Of The Apes, the cool thing about what was started in Rise is that it's no longer about what happens. It's about how it happens. And stories about how are always about character and psychology."
They added that "Caesar's apes are not like the apes in the Planet Of The Apes, right? They're very brutal to the humans. That's not what's going on, so how did that happen? And you know that Caesar had such integrity, and that he has this sort of sense of right and wrong, of his morality, yet you watch that be challenged. He ends up having to kill one of his own. All of those things give us a chance to explore human nature and do it in a way that is really fun. Because these are all, frankly, totally new stories. We're not doing any stories that were done.".
War For The… nope, let's go with WFTPOTA will be out in cinemas next July.