News
Pixar Reveals Its Surprising Movie Easter Eggs in Official Video
Pixar's known habit of hiding Easter Eggs is showcased in an official video that confirms and reveals examples.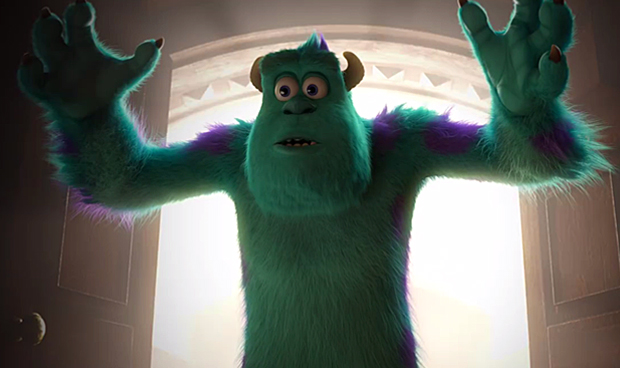 The idea that the CGI animation wizards at Pixar insert fascinating Easter Eggs into their films, referencing their other features is hardly headline news. Indeed, many-a-listicle has been compiled by eagle-eyed Pixar experts identifying the proverbial Where's Waldo? Pixar elements hidden in plain sight within seemingly innocuous scenes. However, in what might be considered a top-secret document dump, the studio has released a remarkable video montage of their sneaky handiwork.
If Pixar's Easter Egg practice was an acuity test, then it appears that their recently unveiled video is serving quite nicely as the answers section printed upside down on the bottom of that page. However, while some Pixar-obsessed fans might have long-noticed the kind of cameos in which characters from Pixar films, past and forthcoming, appear as toys and props, there are recent examples in this video – officially revealing some of them for the first time – that even managed to surprise several fans. Check out the Facebook video below!
The most notable example is a blink-and-you-miss-it aquarium cameo in 2016's Finding Dory where, amongst a crowd of fellow children, we see the subconscious-split protagonist Riley from 2015's Inside Out; a cameo that technically contributes to her canonical story! Additionally, while 2015's behind-the-scenes-embattled Pixar entry The Good Dinosaur was generally seen as a rare dud, the confirmed cameo of that film's friendly Styracosaurus Forrest Woodbush in that film's immediate predecessor release Inside Out as a giant tourist attraction from Riley's memory is a pleasant (and prescient) surprise. The appearance of Monsters, Inc.'s Sully as a woodcarving in 2012's Brave is an equally interesting tidbit.
While, technically, Pixar, a subsidiary of entertainment monolith Disney, is under the same corporate umbrella as Marvel and their sprawling multimedia empire of movies, television shows and, obviously, comic books, this video stands as a testament to the idea there is no monopoly in the concept of shared-universe dynamics. Indeed, the enduring fandom of Pixar's features, stemming back to the original Toy Story in 1995, is buttressed by an array of emotionally powerful intangible elements, gorgeous aesthetics notwithstanding. Thus, this collection of Easter Eggs, officially acknowledging their films' shared continuity, only reinforces the ever-expanding power of the animated brand.
Pixar's next item on the box-office menu will be threequel Cars 3, which hits theaters on June 16.