News
Paddington Team Working on New Pippi Longstocking Movie
Studiocanal and David Heyman are working on a new Pippi Longstocking movie.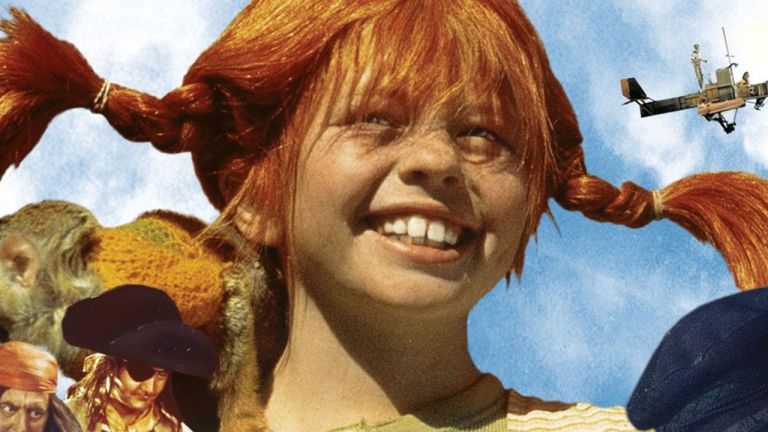 Paddington producer David Heyman is once again teaming up with Studiocanal, this time to work on a new Pippi Longstocking feature film, according to Deadline. They're partnering with the Astrid Lindgren Company on the project, which will see the flame-haired girl bounce back into cinemas for a brand-new adventure.
Astrid Lindren wrote the original Pippi Longstocking books in the 1940s, and if you're of a certain age, you may remember that the last notable Pippi big screen offering, The New Adventures of Pippi Longstocking, arrived all the way back in 1988. The film was directed by Ken Annakin (The Longest Day) and fared poorly with critics and audiences alike, bombing at the box office when it was released.
"I am thrilled to collaborate with Thomas Gustafsson, Olle Nyman, and their team at the Astrid Lindgren Company and our partners at Studiocanal on this film adaptation of the brilliant and timeless Pippi Longstocking," said Heyman of the new project. "Pippi has endured and inspired families everywhere through her life force, strength of character and her irrepressible joie de vivre. Astrid Lindgren's books have been translated around the globe for many years – a testament to her vision which we are determined to honour with a new film."
CEO of Astrid Lindgren Film Nils Nyman added, "In David Heyman, with his impressive track-record of bringing great literary works to the screen, together with Studiocanal we are confident that we have found a team that can understand and appreciate the full value of Pippi Longstocking and develop films that capture both the playfulness and the gravity in my grandmother's works. We are therefore very excited and pleased to announce this collaboration. I'm especially thrilled to announce this now, when we're in the midst of planning Pippi Longstocking's upcoming 75th Anniversary in 2020 together with a global campaign in support of Save the Children's important work for Children on the Move."
More on this as we get it.