News
Phantasm V: Ravager – first trailer
Director Don Coscarelli returns to his bizarre horror franchise with Phantasm V: Ravager. Here's the first trailer...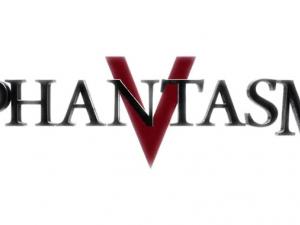 There's something comforting about the thought that, after 35 years, Don Coscarelli's still making Phantasm movies. The 1979 original established the director's warped yet thrilling universe, which featured an evil undertaker called the Tall Man, flying killer spheres and gateways to other dimensions.
Phantasm V: Ravager is the first film in the series since 1998's Phantasm IV: Oblivion, but once again stars series regulars Angus Scrimm (as the glowering Tall Man), Michael Baldwin, Bill Thornbury and Reggie Bannister.
Like the previous film, the budget's visibly low, but the same sense of the blackly comic and violently surreal is still in place. There's no word as to when Phantasm V is out in the UK, but when we hear more, we'll be sure to pass it along. In the meantime – and with a NSFW warning for violence and gore – here's that first trailer…
Like us on Facebook and follow us on Twitter for all news updates related to the world of geek. And Google+, if that's your thing!