News
Peter Jackson Would Happily Return to His Horror Roots
Jackson is also planning to release a Weta-restored box set of his "naughty" films...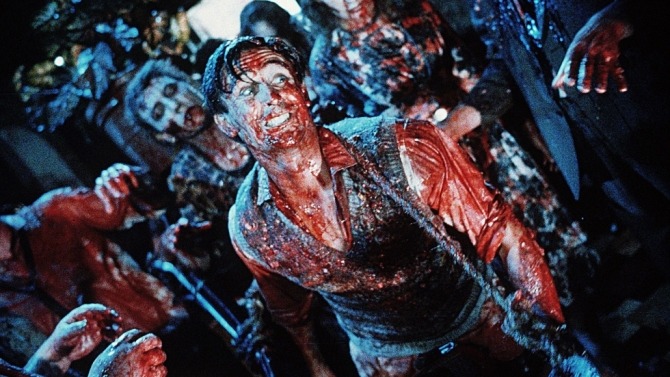 Having impressed critics and audiences alike last year with his WWI restoration film They Shall Not Grow Old, Peter Jackson is now planning to use the same Weta Digital techniques to meticulously restore his early films, in what sounds like an expensive must-have box set purchase for us all in the future.
"I've decided to go back and do this to my old films — the first four I made, which I own but never rereleased," Jackson confirmed to THR. "I've done some tests on Braindead (aka Dead Alive), where we took the 16mm negative and put it through our World War I restoration pipeline — and shit, it looks fantastic!"
Jackson revealed to the site that plenty of people have talked to him about getting films like Bad Taste and Meet The Feebles cleaned up and onto Blu-ray or 4K UHD over the years, but he's always turned them down, knowing he'd never be happy with the finished product unless he could work on it himself. Now that he's sitting on a studio that can do pretty bloody marvellous things with old footage, he's suddenly found himself very much up for the challenge.
"I'm pretty keen to actually just get them back out there again. That's sort of my plan for now: to do a nice little box set — the early years! The naughty years."
Jackson was also asked if he'd ever consider going back to the horror genre to bring us some gross new scares, and his response was noted as "gleeful."
read more: The Early Films of Peter Jackson
"Oh, I'm very happy to be disgusting again if the right project comes along," he enthused. "It would be interesting to see how disgusting Fran [Walsh] and I could be in our older age compared to our younger years because we've learned a few things since then. We know a little bit more about the world than we did then, so maybe our levels of disgusting could go into whole new places!"
Yes, please? Please. Yes.
In the meantime, we'd better start saving up for this box set…