News
Peter Jackson's They Shall Not Grow Old Comes to Theaters in December
Peter Jackson's documentary on World War I, They Shall Not Grow Old, will play as a special Fathom Events presentation in December.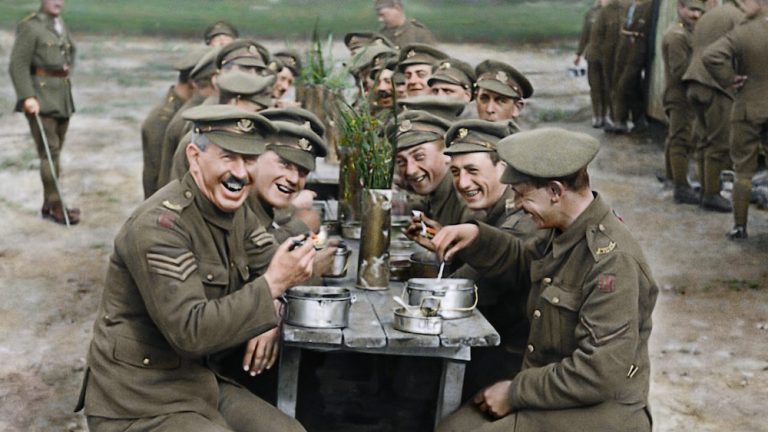 Increasingly, December is a month just as much for blockbuster spectacle at the movie house as it is the finishing line for awards season releases (if not the campaigns they launch). Yet Lord of the Rings' Peter Jackson and Warner Bros. are using the holiday season to also commemorate something profoundly important: In line with yesterday's 100th anniversary of Armistice Day, the Nov. 11 date on which the First World War ended, Peter Jackson's World War I documentary, They Shall Not Grow Old, had a very special theatrical release announced.
Partnering with Fathom Events, WB and New Line Cinema will release They Shall Not Grow Old nationwide for special screening events in 2D and 3D on both Monday, Dec. 17 and Thursday, Dec. 27. While the documentary previously aired BBC One in the UK on Armistice Day, this is the type of project that deserves to be given the undivided attention of the big screen, especially for U.S. audiences. In directing the film, Jackson was able to work from more than 600 hours of archival footage that dates back to rare imagery filmed during "the War to end All Wars," and which claimed 37 million lives in the 1910s, as well as interviews of veterans and survivors of the carnage. For the Fathom U.S. event, Jackson will utilize 3D technologizes in addition to colorization and restoration to allow viewers to experience the war through the eyes and voices of that British generation. Or what's left of it, as it's also known as "the Lost Generation." Additionally, Jackson will offer a video introduction for the film specifically for Fathom audiences.
further reading: Mortal Engines and Survival of the Fittest Cities
"We knew that partnering with Warner Bros. to bring this extraordinary documentary to U.S. audiences was essential," Fathom Events CEO Ray Nutt said. "Putting this documentary on the big screen via the Fathom network will further illuminate Peter's work and allow moviegoers to see the impressive visual detail of the restored footage as though they were a part of that moment in time."