News
Peter Jackson Not Involved with Amazon Lord of the Rings TV Series
Despite rumors, Peter Jackson will not be involved with Amazon's purportedly $1 billion-costing Lord of the Rings TV series.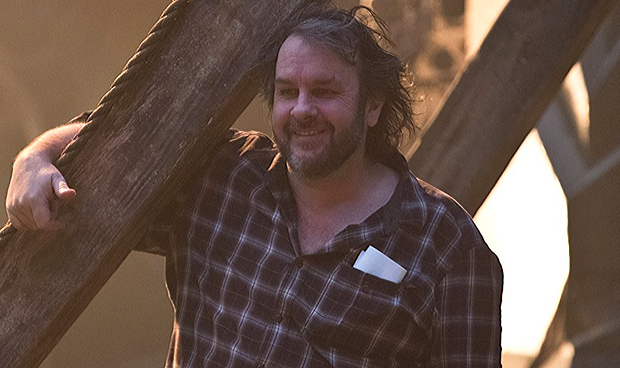 While director Peter Jackson's name remains synonymous with his legendary tenure as director of the Oscar-winning The Lord of the Rings movie trilogy, which he (reluctantly and out of necessity,) continued with The Hobbit movie trilogy, it appears that the next live-action iteration of author J.R.R. Tolkien's Middle Earth mythology in Amazon's untitled television project will have to head there and back again without its most famous visionary… at least, that's what he's now saying.
Peter Jackson is denying the recently stoked rumor that he will be involved with Amazon's (for lack of a better nomenclature,) Lord of the Rings television series. In an interview with French site, Allocine (via The Playlist,) Jackson nips the fan-fueled idea in the bud, stating:
"I'm not involved at all in the Lord of the Rings series. I understand how my name could come up, but there is nothing happening with me on this project."
Apparently, the same answer applies to another rumor about Jackson heading one of Warner's DC Comics superhero movies, since Jackson elaborates:
"I had no discussions about that. I'm not a fan of comics, I've never read any, so I'm not particularly interested in adapting one for cinema. That's not true at all. I'm not involved in any DC film or Lord of the Rings series but I'm ok with it, I have plenty other projects that keep me busy !"
…Well, that appears to be that. Of course, Peter Jackson's name was in the mix during the latest discussions of Amazon's Middle Earth project, which is reportedly set to incur production expenses in the neighborhood of $1 billion. The shocking tab has unleashed a floodgate of speculation about who could possibly steer this potential Titanic of television projects; speculation that quickly pointed to Jackson getting involved in some capacity (perhaps as an executive producer). The rumor was stoked when Jackson's attorney, Peter Nelson, was, for some reason, offering comments about the state of the project.
Regardless, it's understandable why Jackson may want to continue going cold turkey regarding all things Middle Earth. He's already expended his creative powers on six (lengthy) feature films and, as an artist, his desire to ship off into the proverbial Grey Havens is clear. Moreover, should the report of the project's focus on Aragorn prove accurate, then this would be a major case of "been there, done that" for him. – Remember, he wasn't even supposed to head The Hobbit Trilogy, since Guillermo del Toro, after being attached for years, had abruptly bowed out of the director's chair, putting the burden on Jackson.
Consequently, barring an astounding flip-flop on Jackson's position, this leaves Amazon's Lord of the Rings series in quite the bind, as executives will need to embark on a quest of their own to find the right visionary (or visionaries) to steer this billion-dollar ship.
Of course, Peter Jackson will be staying busy. He's a writer and key producer on the upcoming apocalyptic sci-fi film, Mortal Engines, which is directed by his longtime protégé, Christian Rivers. Plus, he's set to return to directing with the upcoming animated movie, The Adventures of Tintin: Prisoners of the Sun, which is a sequel to the 2011 Steven Spielberg-directed outing.