News
Pet Sematary: Trailer, Release Date, Cast, and News
What we know about Pet Sematary, including latest news, release date, trailer, and much more!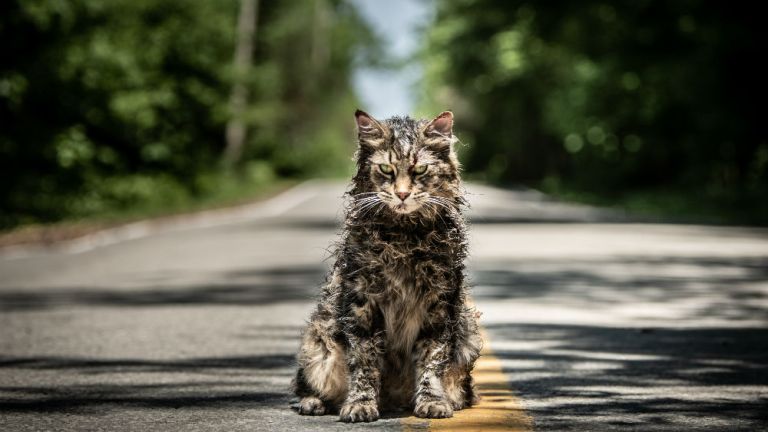 Pet Sematary is set to be interred (and revived) in the proverbial haunted Indian burial ground that is Hollywood's reboot/remake wave, a practice that often affirms the film quote, "sometimes dead is betta." Of course, this Paramount revival of the 1983 novel turned 1989 movie is just one in an insane array of other film and television projects in the pipeline that adapts Stephen King's work.
Kevin Kolsch and Dennis Widmyer (Starry Eyes, Scream: The TV Series) are directing this remake, working off a screenplay by Jeff Buhler. You can read our review of the movie here.
Here's everything else we know about the movie:
Pet Sematary Trailer
Check out the final Pet Sematary trailer here…
Here's all the rest of the footage that has been released so far…
Pet Sematary Remake Release Date
Pet Sematary will be released on April 5, 2019.
Pet Sematary Remake Cast
Jason Clarke (Dawn of the Planet of the Apes) will play Louis Creed (played by Dale Midkiff in the 1989 movie), a doctor, who, after moving to the Ludlow, Maine setting, becomes stricken with an escalating series of tragedies after burying his daughter's beloved pet cat, Church, in a haunted Micmac burial ground (the titular pet cemetery,) believed to resurrect the dead. While the cat does, indeed, return, its 10th (undead) life is one defined by evil. Consequently, as more curse-related tragedies strike Louis, he keeps turning back to the burial ground to resurrect loved ones, despite the advice of sagely neighbor, Jud, and even a benevolent ghost, named Pascow. – Truly, one of the more frustrating protagonists in the annals of literature and film.
Amy Seimetz (Alien: Covenant) will play the wife of Jason Clarke's Louis Creed and mother of their son who jumpstarts the tragic and terrifying events of the film. In the 1989 film, this role was embodied by Denise Crosby's Rachel Creed. 
John Lithgow (3rd Rock from the Sun) will play the crucial role of Jud Crandall (Fred Gwynne's character in the 1989 movie), the Creed's next door neighbor, who opens the proverbial Pandora's Box on the titular pet cemetery with a well-intentioned suggestion to reanimate young daughter Ellie's pet cat, Church. However, Jud's further warnings against escalating the scope of those burials will, unfortunately, go unheeded.
Rounding out the cast are Jeté Laurence, and Hugo and Lucas Lavoie.
Pet Sematary Story
Here's the official synopsis…
Based on the seminal horror novel by Stephen King, Pet Sematary follows Dr. Louis Creed (Jason Clarke), who, after relocating with his wife Rachel (Amy Seimetz) and their two young children from Boston to rural Maine, discovers a mysterious burial ground hidden deep in the woods near the family's new home. When tragedy strikes, Louis turns to his unusual neighbor, Jud Crandall (John Lithgow), setting off a perilous chain reaction that unleashes an unfathomable evil with horrific consequences.
Joseph Baxter is a contributor for Den of Geek and Syfy Wire. You can find his work here. Follow him on Twitter @josbaxter.