News
Pet Sematary: Church the Cat Shines in Exclusive Mondo Poster
Mondo will be handing out the free Church-starring Pet Sematary poster to attendees of the film's SXSW screening.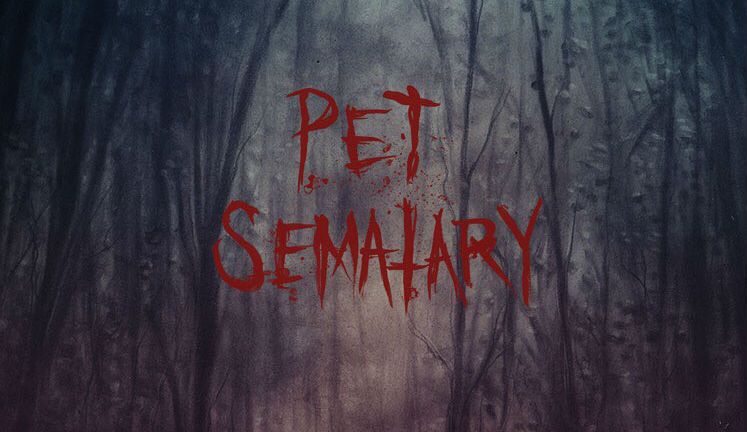 Move over, Goose from Captain Marvel, pop culture is going to have a new favorite kitty soon. 
Pet Sematary is set to be the closing night film at SXSW on March 16, 2019 (yes, tonight). In advance of that screening, limited edition poster company, Mondo, is unveiling an exclusive poster (though lithograph really) that they've produced for the Stephen King adaptation. Get a load of it now, in its beautifully foggy, red and gray glory.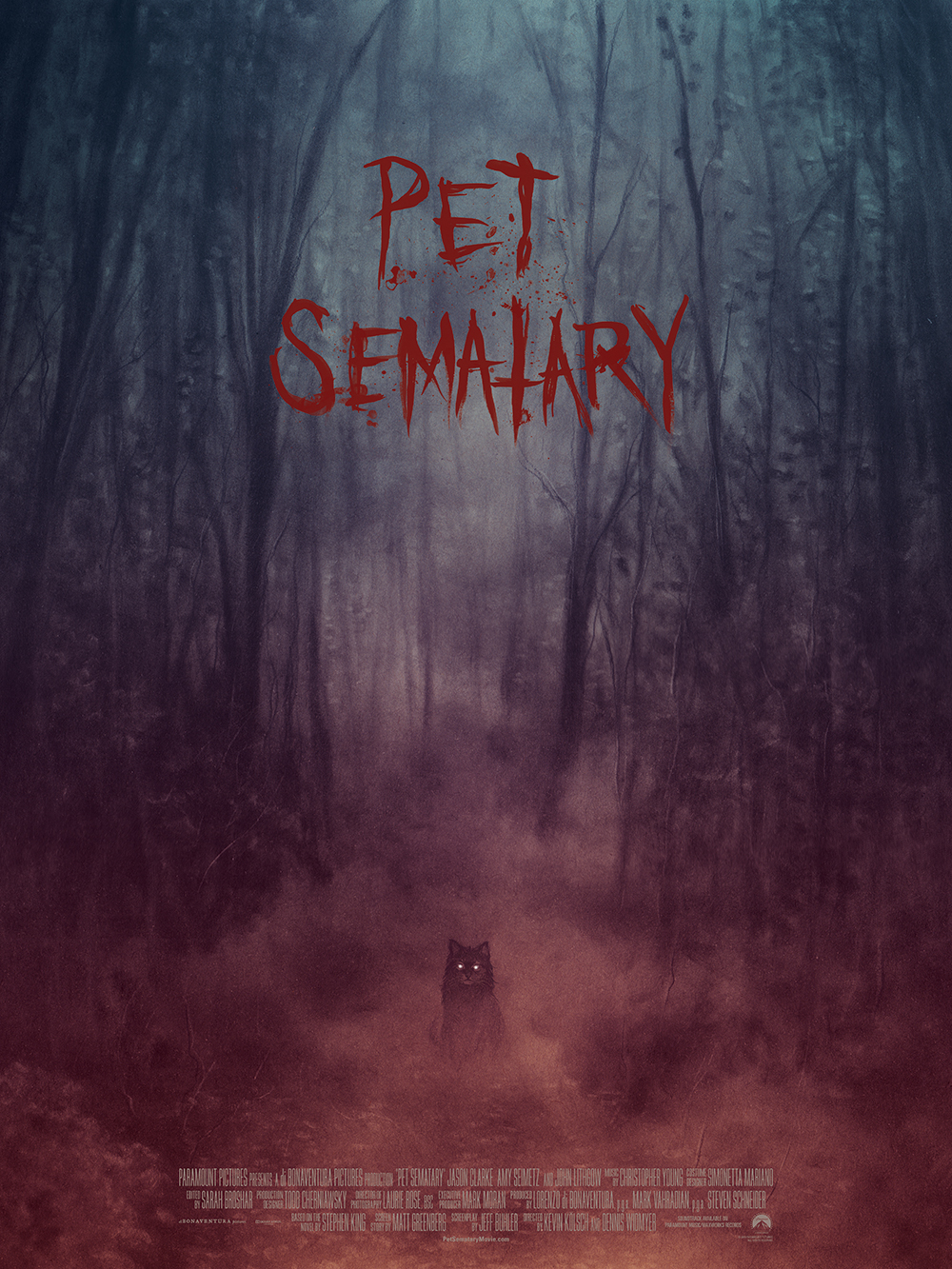 The lovely artwork comes from artist Randy Ortiz. The 18×24 lithograph will be distributed free to every attendee of the SXSW Pet Sematary premiere tonight. It will not be for sale.
Those familiar with Stephen King's 1983 horror novel Pet Sematary or the 1989 film adaptation of the same name, should recognize the cat at the center of that spookiness. That's our old friend, Church! Church (full name: Winston Churchill) belongs to the Creed family of Maine. Church is a lovely, rascally little fella until one day tragedy strikes. If you don't know what happens next, then you have a very woeful understanding of what the "Pet Sematary" is. Some will try to tell you that new Church is a bad cat, but don't believe them. Church is a good kitty.
This new iteration of Pet Sematary is set to be the closest adaptation of the Stephen King classic yet. Jason Clarke and Amy Seimetz star as Louis and Rachel Creed – a married couple who movie from Boston to rural Maine with Church and their children Gage and Ellie Creed. Their neighbor Jud Crandall (John Lithgow) introduces Louis to a mysterious "pet cemetery" burial ground in the woods behind the couple's home. The burial ground turns out to have mystical, unholy powers that the Creed family may need to make use of. 
Pet Sematary was written by Jeff Buhler and directed by Kevin Kölsch and Dennis Widmyer. After its world premiere at SXSW, Pet Sematary is set to have its wide premiere on April 5. 
further reading: In Defense of Pet Sematary 2
Mondo is a subsidiary of the Alamo Drafthouse Cinema chain in Austin, Texas and is best known for its limited edition movie posters, along with other film, TV, and comic merchandise such as vinyl soundtracks, clothing, and toys.
Alec Bojalad is TV Editor at Den of Geek and TCA member. Read more of his stuff here. Follow him at his creatively-named Twitter handle @alecbojalad