Features
Paul Walker: the heart of the Fast & Furious franchise
We bid a sad farewell to Paul Walker, and salute his contribution to the Fast & Furious franchise, and his outstanding charity work...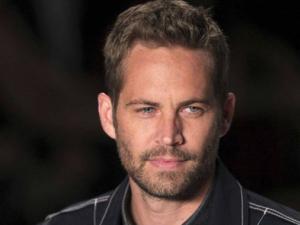 In the 2003 sequel 2 Fast 2 Furious, a daredevil race through the streets of Miami ends with its gasoline head hero Brian O'Conner sliding his car sideways across the finish line, the supercharged Nissan skidding to a halt mere inches from the cheering crowd.
That stunt was performed by actor Paul Walker himself, and the supercharged Nissan Skyline was his own. It's evidence not only of Walker's skill as a driver, but also the amount of dedication he put into his role in the Fast & Furious franchise, which began only two years before.
Born in Southern California in 1973, Walker's career as an actor began when he was still a child, with TV shows including Who's The Boss? and Highway To Heaven marking his first screen appearances in the 1980s, before he landed a series of supporting roles in films such as Pleasantville and She's All That in the 90s.
It was 2001's The Fast And The Furious, which paired him with the larger-than-life screen presence of Vin Diesel, which broke Walker into the mainstream. Although widely regarded as a B-movie, inspired as it was by a magazine article about illegal street racing, The Fast And The Furious proved to be a hit with audiences.
The movie introduced Walker's character Brian, an LAPD undercover cop who infiltrates a street racing gang led by Vin Diesel's Dominic Toretto, only to become intoxicated by its culture of fast cars and pure shots of racing adrenaline.
Despite his uncommonly good looks, Walker exuded an easy-going, everyman type of charisma, and it was arguably this, paired with Diesel's growling machismo, that made the first movie the success it was.
Even without the presence of Diesel, the 2003 sequel 2 Fast 2 Furious was another hit, placing Walker's cop on the trail of a vicious drug runner in Miami. Introducing Tyrese Gibson as O'Conner's new car-obsessed partner, 2 Fast 2 Furious fixed in place many of the elements that would make the franchise a growing phenomenon over the next decade: a boyish fascination with over-the-top stunts, implausible thriller plots, and an underlying, knowing sense of humor.
The 2006 sequel The Fast And The Furious: Tokyo Drift was the only series entry not to star Walker, and was only moderately successful with audiences. But Tokyo Drift also introduced director Justin Lin to the series, and he played a key role in its explosive return to form in the years that followed.
Fast & Furious, released in 2009, brought back Walker, Diesel and several other characters from the first movie, and marked the start of a new era for the franchise. Better than any other director so far, Lin understood what it was that made these films a hit with movie theater-goers: beneath all the stunts and action, the Fast franchise is about an unlikely family of outlaws, and how their friendship thrives in the face of danger.
It was this sense of friendship that again provided the focus in 2011's Fast Five, in which Diesel and Walker's family of outlaws, now older but not much wiser, attempted to pull off a daring bank heist in Rio De Janeiro. The movie's studio, Universal, put aside the biggest budget yet for the fourth sequel, but the investment proved to be a shrewd one. Buoyed by the introduction of Dwayne Johnson as the improbably beefed-up cop on its heroes' trail, Fast Five became the biggest hit in the series so far, making more than $600m worldwide.
This year's Fast & Furious 6 was an even bigger hit, with its action-thrilled tour across Europe helping to bring in an estimated $788m.
By this point, the Fast franchise had travelled far from its racing origins, with heist, gangsters and revenge now taking center stage in the stories. But still, that good-natured warmth remained, and Walker's likeable, generous presence was a huge part of that. Even when surrounded by a crowded ensemble of martial arts stars, ex-models and former MMA fighters, as he was in Fast & Furious 6, Walker remained the laid-back spark in the middle of it all.
Walker's generosity also extended to his life away from the big screen, and it's tragic that, when he died in a a car accident on the 30th November 2013, he was raising money for his charity Reach Out Worldwide, a disaster relief organisation he helped set up in 2010 following the earthquakes in Haiti.
At this stage, it's too early to say how Walker's untimely death will affect Fast & Furious 7, which is currently in production and was originally scheduled for release in the summer of 2014, or the projected sequels Universal had planned for the coming years. But without Walker, the franchise's family is left with an empty chasm at its core.
As that car-sliding stunt near the start of 2 Fast 2 Furious proved, Walker was the beating heart of a franchise that was all about the love of adrenaline and facing danger with a broad smile. The Fast franchise will likely continue, but Paul Walker will never be replaced.