Features
Paul Verhoeven on remakes, RoboCop and crowdsourced movies
Master director Paul Verhoeven's been talking about the remakes of his movies, including RoboCop, and his crowdsourced film, Tricked...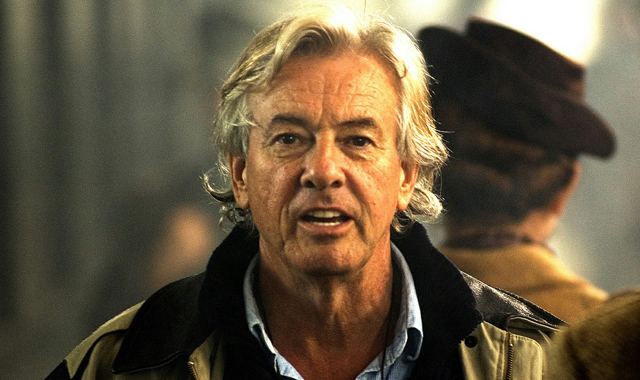 Although a respected and brilliant filmmaker long before he went to Hollywood in the late 80s, it's likely that Paul Verhoeven will always be associated with the action classics, RoboCop, Total Recall and Starship Troopers. Violent, funny and cuttingly intelligent, these movies were great in ways that the directors of their various remakes and sequels found difficult to recapture.
After the critical and financial disappointment of Hollow Man in 2000, Verhoeven quit Hollywood and returned to his native Netherlands. There, he directed the WWII thriller Black Book, which was widely regarded as a return to form.
More recently, Verhoeven's bravely thrown himself into a relatively untested area of filmmaking: the crowd-sourced (or 'user generated') movie, Tricked. Making its debut at this month's Tribeca Film Festival, Tricked began life as a five-minute opening film snippet written by screenwriter Kim Van Kooten. With this providing the foundation and the inspiration, Tricked was then turned over to the Dutch public, who were asked to submit their own scripts for the rest of the film.
Verhoeven and his crew then faced the unenviable task of taking those scripts and working them into a coherent movie. The resulting story is about a wealthy, double-dealing millionaire whose iniquities in the boardroom and the bedroom come back to haunt him.
In an interview with The Hollywood Reporter, Verhoeven talked about the frustrations of working with dozens of story ideas, each attempting to pull the narrative in a different direction ("now we go and we bring in the mafia and suddenly an alien invasion on the house and this and that…"), but also about Hollywood's handling of his material in various remakes.
Last year saw the release of Len Wiseman's Total Recall, which, although not a failure, wasn't the blockbuster hit that Verhoeven's film proved to be, especially once inflation was taken into account.
"That was fun," Verhoeven said of Total Recall's lukewarm reception. "Also because they had been arrogant in interviews. Both the producer and Colin Farrell both had been bashing the old one. Colin Farrell called it kitsch, and people sent it to me immediately of course."
Verhoeven was, however, a little more positive about the chances of Jose Padhilla's forthcoming RoboCop remake. According to THR, Verhoeven's read the script and has "high hopes" for it, but adds that it needs to retain a bit of the 1987 classic's savage humour: " I think if you start to take that completely serious, like this is the reality of life, then I feel that you are really in dangerous territory," he said. " I'm hoping that RoboCop will use a little wink wink once in awhile."
The rest of the interview features Verhoeven's thoughts on most of his Hollywood films, from RoboCop to Hollow Man via Showgirls, and is well worth reading in full. In the meantime, we're looking forward to seeing Tricked, even if it's far from the kind of geek territory he explored in so many of his American films; the trailer hints at a sordid melodrama, but there's at least one surprising jab of violence that's typical Verhoeven.
Follow our Twitter feed for faster news and bad jokes right here. And be our Facebook chum here.