News
Patty Jenkins Secures Multi-Million Dollar Salary For Wonder Woman 2
Thank Hera, Patty Jenkins will return to direct Wonder Woman 2, making her the highest-paid female director ever.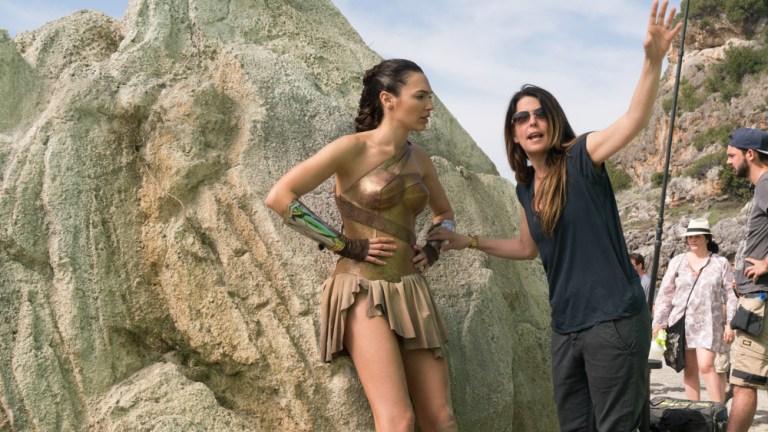 Patty Jenkins will officially be returning for Wonder Woman 2!
Wonder Woman was the breakout hit of the summer, crossing the $800 million line worldwide in a 2017 season that was a bit of a bummer at the box office for Hollywood studios. While this was a success for everyone involved, including star Gal Gadot, DC Entertainment, and Warner Bros.', it was Patty Jenkins who steered the film to both narrative and commercial success as director.
This was why it was so shocking to hear that Warner Bros. had not yet secured Jenkins for the second film in the franchise. It was also why Jenkins managed to secure a much heftier salary for the second film in the franchise, having serious negotiation power after Wonder Woman had been released and immediately started surpassing the box office estimates laid out for it.
According to The Hollywood Reporter, Jenkins has secured a deal with Warner Bros. to direct, co-write, and produce Wonder Woman 2. The deal, which is said to be in the high seven figures (somewhere in the $7-9 million mark) with a "considerable backend," is easily the highest a female filmmaker has ever made. Jenkins earned $1 million for Wonder Woman.
According to THR's sources, the negotiation was "challenging" and notably lasted longer than these sorts of negotiations tend to last. From where I'm sitting, Jenkins is worth every penny.
One needs look no further than this Fandango interview with Jenkins in which she recounts having to fight to keep the phenomenal, emotionally-necessary No Man's Land scene in the film, to understand why the DC Extended Universe is in desperate need of more storytellers like Jenkins.
Jenkins said of the fight to keep the iconic scene in the film:
It's my favorite scene in the movie and it's the most important scene in the movie. It's also the scene that made the least sense to other people going in, which is why it's a wonderful victory for me.

I think that in superhero movies, they fight other people, they fight villains. So when I started to really hunker in on the significance of No Man's Land, there were a couple people who were deeply confused, wondering, like, 'Well, what is she going to do? How many bullets can she fight?' And I kept saying, 'It's not about that. This is a different scene than that. This is a scene about her becoming Wonder Woman.'
Wonder Woman 2 is slated for a December 13, 2019 release. To read more about the film, check out our news roundup on the sequel.