News
Paranormal Activity 4: first full trailer
Batten down the hatches, turn off the pool cleaning robot, be still our pots and pans - it's the first full trailer for Paranormal Activity 4...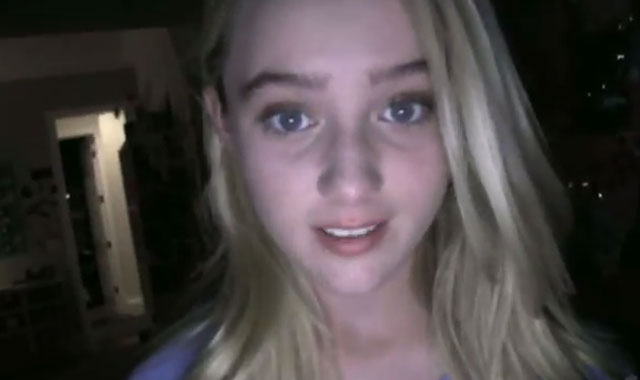 The first Paranormal Activity terrified us with images of a benighted bedroom. Its sequel froze the blood in our veins with rattling saucepans and a sentient pool cleaning robot. The third left us cowering in terror with little more than a shot of Teddy Ruxpin. 
What horrors, what arcane madness do the makers of Paranormal Activity 4 have in store for us? Judging by the trailer below, it appears to involve a creepy (presumably male) figure who stands around in people's front gardens. He also seems to have dog-like ears that prick up when young ladies spot him, though we may be imagining that. It's been a long day.
It all looks as low-fi and eerie as we'd expect – particularly that shadowy spectre at the end. Brr.
Paranormal Activity 4 is due out on the 19th October in the UK.
Follow our Twitter feed for faster news and bad jokes right here. And be our Facebook chum here.