News
Paramount Has Plans For At Least Two More Star Trek Movies
Paramount CEO Jim Gianopulous has confirmed Star Trek's future on the big screen.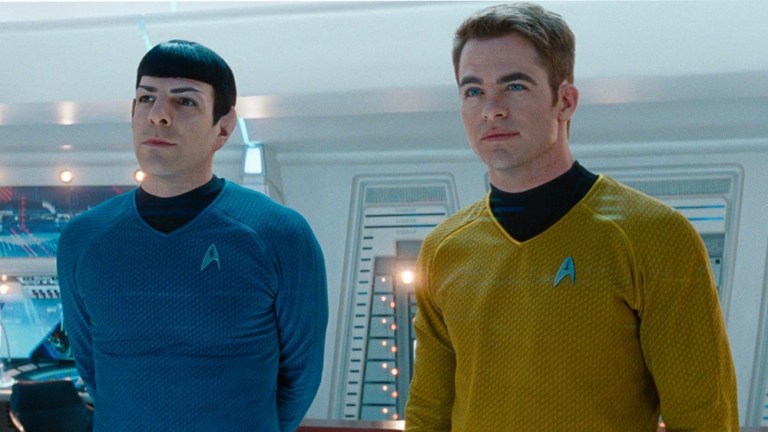 Good news, Star Trek fans!
Paramount CEO Jim Gianopulous has announced that two more Star Trek movies are in the works. The announcement came during Paramount Pictures' presentation at the 2018 CinemaCon conference in Las Vegas. 
The two films could include the Star Trek film written by Quentin Tarantino, which the director pitched to Paramount last winter. The studio assembled a writers room including Mark L. Smith, Lindsey Beer, Megan Amram, and Drew Pearce to develop the idea.
Of course, this isn't the only Star Trek script in development. In a recent interview with ET Canada, Zachary Quinto spoke of three separate scripts in development.
First of all, I think there's a couple of scripts. Because there was a script being written before Quentin Tarantino came up with his idea for a potential film. And so I think they are kind of developing more than one. So I don't know what is going to happen. Quentin is off doing another movie. So, I feel like we are in a state of anticipation. All of us are really excited about the idea of working with Quentin on a Trek film, but I know Simon Pegg and Doug Jung, who wrote the last film, are writing a script and there are another set of writers writing a script. So I don't know. I don't know what's going to happen.
More news on which scripts are being developed as we hear it.