News
Pacific Rim: Aftermath Links The Two Films
The prequel comic to Pacific Rim: Uprising shows new characters & a fallen world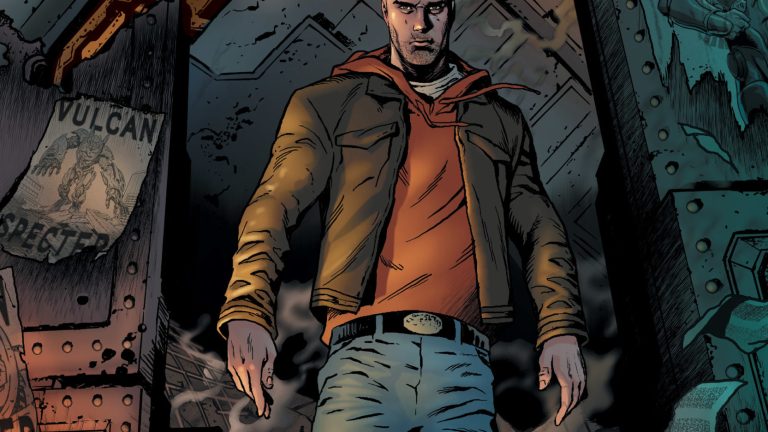 John Boyega's character in the upcoming sequel to Pacific Rimwon't be making his debut on big screens. He's going to first show up in a comic prequel to Pacific Rim: Uprising. 
Titled Pacific Rim: Aftermath, Boyega's Jake Pentecost is one of the main characters helping bridge the events of the first movie with it's follow up. Written by Cavan Scott (Star Wars Adventures, Doctor Who) with art from Rich Elson (Thor, Sonic the Comic), the book is a six part miniseries that starts in January. 
The series takes place in a burnt out Santa Monica, California nine years after the events of the first movie. We meet Jake; the Mech Czar, a criminal who presumably (from the name) has mechs at his disposal; and Griffin, a Jaeger pilot who used to fight for the resistance and now fights to protect a mob boss. In his Jaeger. The book will layer in detail about the greater world, like death cults who worship the Kaiju; where Jaegers go to die; and more time with the street criminals who, led by Ron Perlman in the first movie, were such a delight to deal with. 
The first issue of Pacific Rim: Aftermathis due out on January 17, 2018. Pacific Rim: Uprising, the sequel film starring John Boyega, will be released on March 23. For more information on all things Pacific Rim related, stick with Den of Geek!
Read the full Den of Geek NYCC Special Edition Magazine right here!