News
Pacific Rim 3: Steven S DeKnight's Idea for a Sequel
Director Steven S. DeKnight gives us his idea of what Pacific Rim 3 might look like.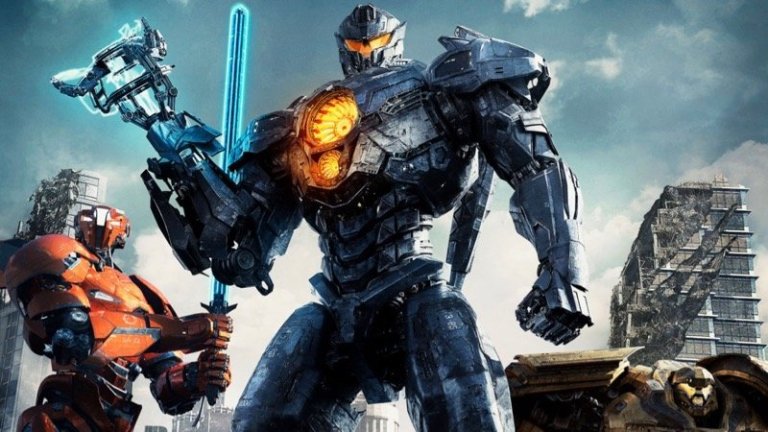 NB: The following contains a mild Pacific Rim Uprising spoiler.
Critical reactions to Pacific Rim Uprising may have been mixed, but the mecha-versus-monsters sequel's faring pretty well at the box office so far. It's currently at the number one spot in the US, but it's internationally that Uprising's making the most impact – according to Box Office Mojo, the sequel made around $20 million more than its predecessor on its opening weekend.
Given that Pacific Rim Uprising was greenlit partly in response to its success in China, and that has to be good news for Universal. And while it's too early to say whether Pacific Rim 3 will definitely happen, director Steven S DeKnight is evidently keen to make one – in fact, he's already got an idea of what will happen next.
In a Den of Geek UK interview with DeKnight last week, we asked him what the giant monsters (or Kaiju) symbolised in Pacific Rim Uprising – and he gave us a quite thoughtful response:
"You know, to me there's an undercurrent that I wanted to get out there: unfortunately, in the world right now, there seems to be a rampant nationalist, xenophobic fear taking over. That anything different is terrifying and monstrous. So you have these creatures coming from another world, and of course everyone thinks they're terrible and bad. I won't go into detail, but I have this interesting idea for the third movie to really blow that up."
Up until now, the alien threat in the Pacific Rim movies has been presented as flatly villainous – we don't really know much about the creatures living on the other side of the dimensional rift (or Breach) is that they're colonists intent on using giant monsters to take over our planet.
According to DeKnight, though, the aliens' motivations will be explored further in Pacific Rim 3; the Precursors still be our enemy, but we'll have a clearer idea of why they want Earth so badly.
"So the aliens in the Breach aren't necessarily as villainous as we think?" We asked.
"Right," DeKnight replied. "And to me, it's always great if you take what you think is a villain, and really explain why they're doing what they're doing. Then it starts to feel more ambiguous. It's what I loved about the first season of Daredevil we did with Wilson Fisk – a man who's doing terrible things, but we worked on making the audience understand why he was doing them, and sometimes rooting for him more than Matt Murdoch. "
You may remember that, at the end of Uprising, Boyega's hero Jake Pentecost, pledges to step through the Breach and fight the Precursors head on. But what we'll see in Pacific Rim 3 won't, DeKnight suggests, be a straight good-versus-evil battle.
"That would be the easy way to go, De Knight told us, "but I definitely have some ideas about how to complicate the matter…"