News
Overlord Trailer, Release Date, Story, Cast, and More
Overlord brings Nazi zombies and much more to the big screen. Here's the final trailer and everything else we know!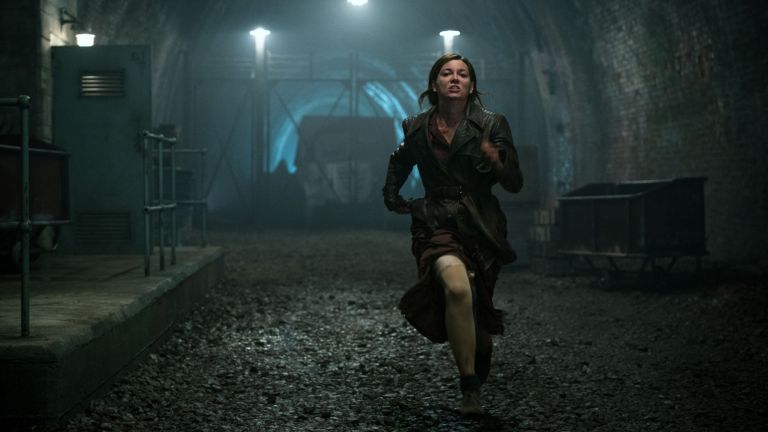 Despite reports that this Julius Avery-directed supernatural thriller was actually the secret fourth entry in the Cloverfield series, Overlord is actually its own thing while Cloverfield is getting a "true sequel" at a later date. Overlord is a World War II-set story that is incorporating supernatural elements that sound a bit like, well, The Twilight Zone meets Raiders of the Lost Ark. 
Here's everything we know about Overlord so far…
Overlord Trailer
Check out all of the footage from Overlord that has been released so far. This looks like it's gonna be some R-rated fun!
Overlord Release Date
Overlord is coming to theaters on November 9, 2018. The fact that it's actually coming to theaters is a relevant bit of information. When it was announced last year, it was scheduled for an Octover 26, 2018 release date. However, when Paramount Pictures sold The Cloverfield Paradox to Netflix, it became unclear if Overlord was to be released theatrically by Paramount or as a Netflix film. Thankfully we're going to get to see all the zombie carnage on the big screen.
Overlord Cast
Overlord also has an impressive bench of talent. It is directed by Julius Avery (Son of a Gun) and written by Billy Ray, of Captain Phillips and The Hunger Games fame, and Mark L. Smith (The Revenant). It has also cast young up-and-comer, and son of Kurt Russell, Wyatt Russell (Lodge 49). He will play one of the two central American paratroopers; the other is being portrayed by Jovan Adepo, who appeared on The Leftovers and really broke out in Denzel Washington's Fences. The film also has Game of Thrones alumni Pilou Asbæk among its cast.
Overlord Review
"Overlord is one of those movies that does exactly what it says on the box. If this doesn't look like your kind of movie, it probably isn't. But this kind of gleeful, B-movie madness, relatively unconcerned with sequels, spinoffs, and shared universes (which I love, but there's a time and a place) is becoming all too rare."
further reading: Overlord Review
Overlord Story
Here is the synopsis of the film:
On the eve of D-Day, American paratroopers are dropped behind enemy lines to carry out a mission crucial to the invasion's success. But as they approach their target, they begin to realize there is more going on in this Nazi-occupied village than a simple military operation. They find themselves fighting against supernatural forces, part of a Nazi experiment.
We'll update this with more information as it becomes available.
further reading: Overlord Ending Explained
Kayti Burt serves as a staff editor covering books, TV, movies, and fan culture at Den of Geek. A long-term lover of all things science fiction and fantasy, she is an unabashed defender of the power of speculative storytelling and a proponent of sentimental TV. Read more of her work here or follow her on Twitter @kaytiburt.