Reviews
Outnumbered DVD review
A superb BBC series gets its DVD release - and you really don't want to miss it...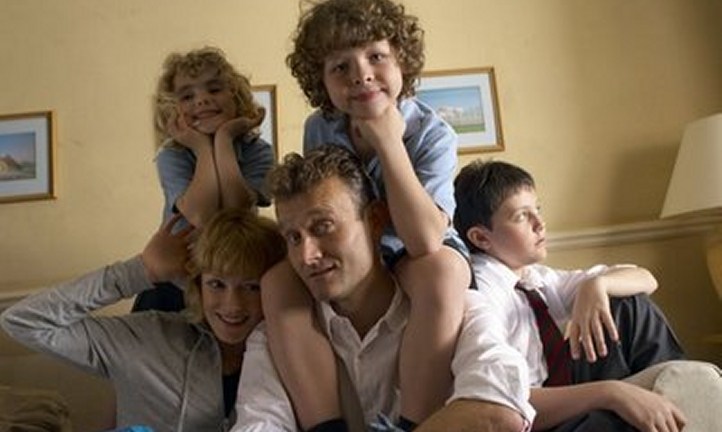 Comedy and BBC One are not natural bedfellows, so the strip-scheduling of a sitcom about a modern day family across a single week earlier this year suggested that another After You've Gone was on the cards.
But Outnumbered has proven to be nothing of the sort. It's a decent crack at portraying modern family life on TV without the arbitrary use of single parents, non-nuclear families or disabled children at every given opportunity. The writing deconstructs mundanity with enough comic ability to make a sequence of dull scenarios (the morning run, commuting, dinner) build over a week's worth of episodes into the most touching comedy of the year. And above all else, there is startlingly good acting from mindful adult actors and the most precociously talented child comic actors.
Those children couldn't shine without the adult stars of the show. Hugh Dennis and Claire Skinner make a convincing couple, stuck in boring jobs but dreaming of travelling the world if the trappings of her elderly father, his job, and 101 other forms of pettiness weren't holding them back.
But there is no escaping that the children are the real stars of the show here. Outnumbered was part-improvised and it would be fascinating to know which parts as all the child stars are self-consciously hilarious. Youngest, Karen, is an innocent, befuddled little girl with a filthy mouth and a laugh-out-loud bloody mind (commenting on her own drawings that "the cow is killing all the people, because he doesn't want to be burgers, and I don't like burgers, so that's why he's shooting them all" to a worried mother, Sue, is one of the series' best moments). Middle child and pathological liar, Ben, equally pulls his comedy weight. Eldest, Jake, suffering bullying at school, could easily become the dead weight alongside his two pure comedy siblings, but he adds some of the serious weight to the programme that stops it becoming too light.
And there's certainly plenty to take seriously. Take the slowly simmering storyline of Hugh Dennis having to apologise to a fat Turkish pupil of his for making fat jokes. It could so easily have sunk to the level of 'political correctness, hasn't it gone mad', which is exactly the sort of territory that writers Andy Parsons and Guy Hamilton can veer into. (They wrote hit-and-miss newsroom comedy Drop The Dead Donkey, and I witnessed Andy Parsons ramblings first hand a few weeks ago at the News Quiz. Funny he might be, but he can get as lazy as right-on 'comic', Marcus Brigstocke, at times.)
Channelled through what is – on the surface at least – a gentle family sitcom, seems to have removed his propensity for lazy jibes. That particular storyline is handled deftly, as is Sue's Alzheimer's-suffering father. This must, in large part, be a tribute to the writers knowing their subject, and nicely rounds off what BBC One comedy has been crying out for for ages – a mainstream sitcom that is actually worth watching. Pick this up before season two starts.
---