News
Oscars 2019 Ceremony to Go Without a Host After Kevin Hart Controversy
The saga of the Oscars controversy, which started with Kevin Hart's old homophobic tweets, has led to a host-less 2019 ceremony.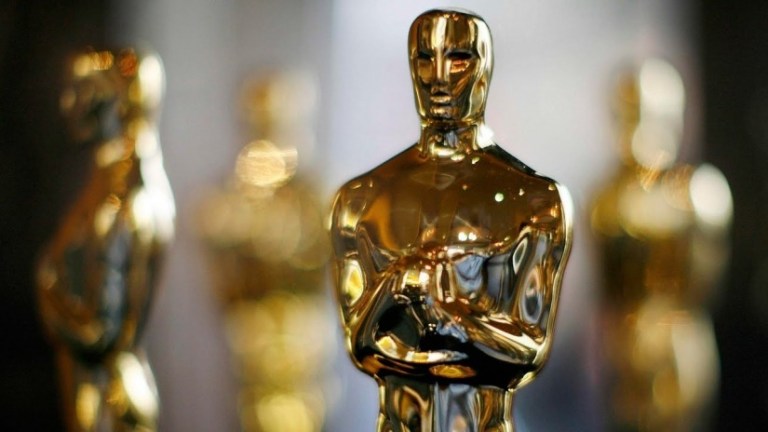 The decision has been made: The 2019 Oscars will go host-less!
ABC Entertainment president Cary Burke made the official announcement that the 91st Academy Awards ceremony will move along sans celebrity host(s). The measure was made in the aftermath of the highly-publicized hullaballoo from December, after Kevin Hart, who announced that he was taking on the job of hosting the 2019 Oscars ceremony, came under scrutiny after a series of decade-old homophobic jokes and tweets surfaced, which led to a spiralling social media firestorm, resulting in the surging Jumanji and Central Intelligence star stepping down just three days after procuring the gig.
As far as plans for the host-less 2019 Oscars go, Burke explains that, "The main goal was to keep the telecast to three hours." Additionally, the missing monologue spaces will be filled by performances of every song that was nominated this year.
Regardless, the Oscars-hosting gig has become a political powder-keg that no prospective candidate was willing to touch, which left the ceremony in its current awkward position of being minus an emcee. However, it's not even an unprecedented scenario.
The Oscars last went host-less in the infamously disastrous 1989 ceremony; a presenter-crowded trainwreck of a broadcast, kicked off with a bizarre Snow White musical performance featuring a duet with Rob Lowe, for which producer Allan Carr fell on his proverbial sword. That last modern instance was preceded by three successive years sans host in 1969, 1970 and 1971, and decades before that, 1939.
The show's no-host status will probably do little to mitigate the damage that's already done and the resonating narrative surrounding Hart's exit. Indeed, even a January 4 appearance by Hart on The Ellen DeGeneres Show featuring a sympathetic interview from the (famously lesbian) host not only failed to stem the bleeding, but even transferred some of the heat to her.
Hart's cited reasoning for his exit was that he didn't want his appointment to be a "distraction" from the event and issued an apology to the LGBT+ community for his "insensitive words" from his past. He followed that up by saying that he was "evolving" and that he wanted to "bring people together, not tear us apart.
I have made the choice to step down from hosting this year's Oscar's….this is because I do not want to be a distraction on a night that should be celebrated by so many amazing talented artists. I sincerely apologize to the LGBTQ community for my insensitive words from my past.
Before Hart issued that half-apology, he made an Instagram video in which he attempted to deflect the criticism, "I swear, man, our world is becoming beyond crazy. I'm not going to let the craziness frustrate me or anger me, especially when I worked hard to get to the mental space that I am at now. My team calls me, 'Oh, my God, Kevin, this world is upset about tweets you did years ago.'Guys. I'm almost 40 years old. If you don't believe that people change, grow, evolve as they get older, I don't know what to tell you. If you want to hold people in a position where they always have to justify or explain their past, then do you. I'm the wrong guy, man," Hart says. "I'm in a great place, a great mature place, where all I do is spread positivity."
The 2019 Academy Awards ceremony will take place at Los Angeles' Dolby Theater on Sunday, February 24 at 5 p.m. PST, airing on ABC.