News
Oscars 2018: Den of Geek Reviews Best Picture Nominees
Our thoughts from the last year about the Oscars' nine Best Picture nominees, and where our critics agreed and disagreed.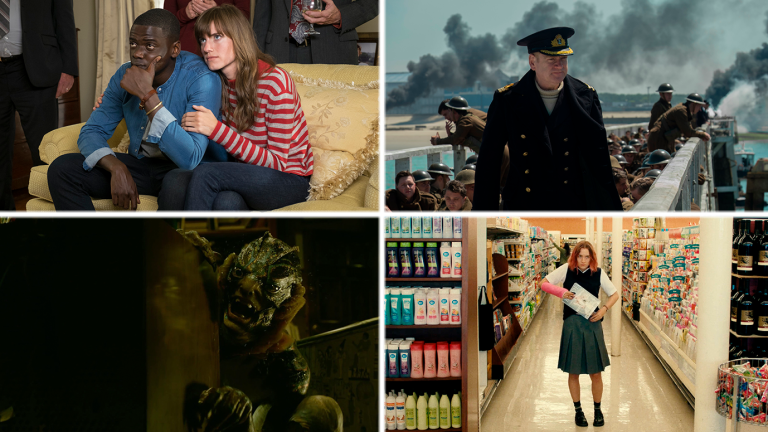 Another full Oscar season is in full swing. The nominations have been announced, and we're already speculating about who will win versus who should win. Personally though, we're quite pleased with a fairly inclusive and well-rounded list of nominees, including for Best Picture. While there are a few blockbusters we think were worthy of being considered above the invisible line with technical awards, the nine films selected for Best Picture have mostly been ones we've championed in past months. (Sorry, Phantom Thread).
Hence why below we have gathered excerpts and links to our reviews for each of the nine Best Picture nominees and where our critics' opinions fell when they first caught up with them prior to release or at film festivals.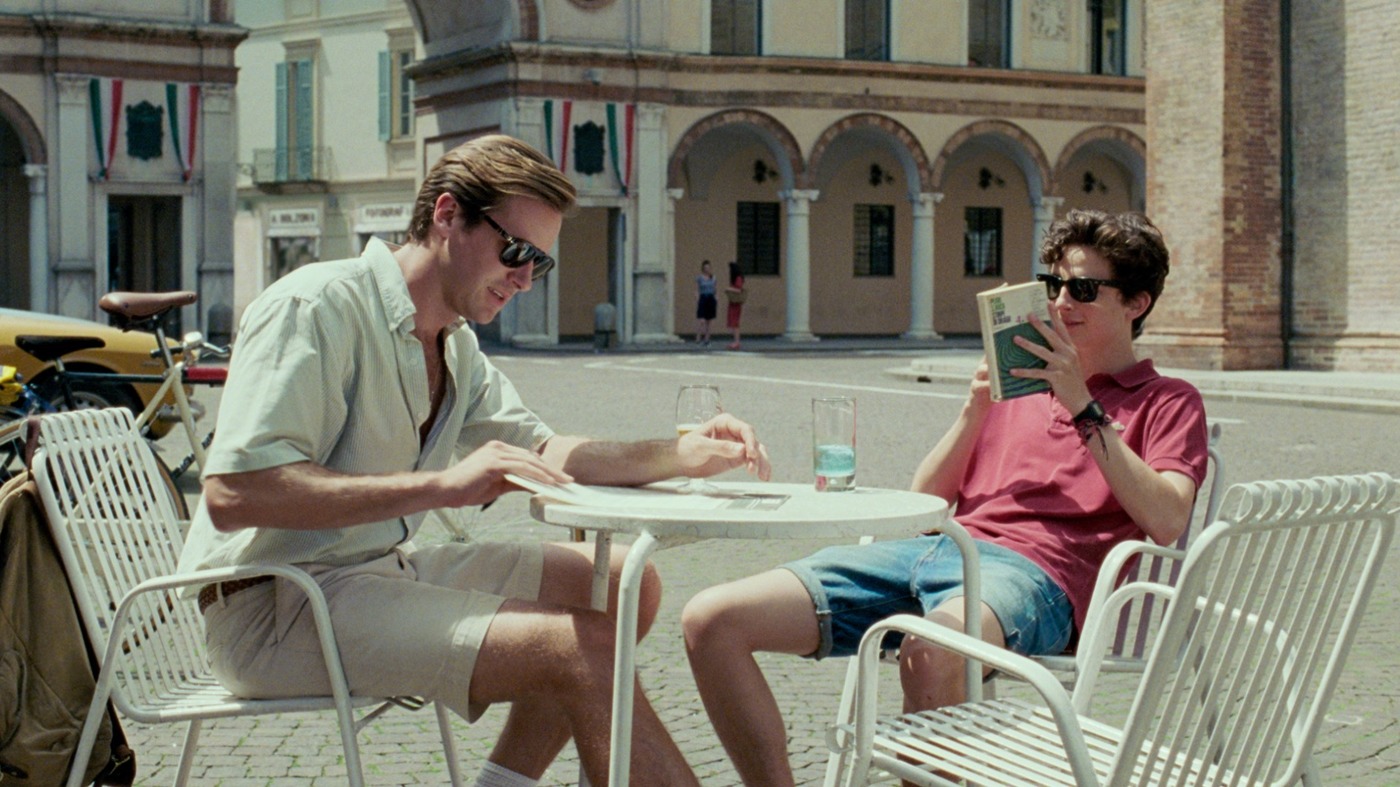 The performances are magnificent. Chalamet—slim, consciously nonchalant until he's almost bursting with desire and just slightly androgynous enough to make his sexual explorations with both men and women believable—is a revelation. Meanwhile Hammer, whose all-American looks, booming voice and reach-for-the-ceiling frame seemingly make him a walking, talking prototype of white cis hetero malehood, subverts Hollywood's attempts to make him into an action figure with a sensitive, restrained performance that reveals the complex layers and ultimately the conflict underneath.
And Stuhlbarg (who also does great work in the upcoming The Shape of Water) once again proves why he is one of the most humane players on the current film scene. He delivers a soliloquy for the ages to Chalamet in the film's closing minutes, a speech so profound, moving and compassionate, so filled with love and empathy and understanding, that it left this reviewer trembling on the edge of tears (credit to legendary screenwriter James Ivory as well for adapting the words faithfully from the novel).
– Don Kaye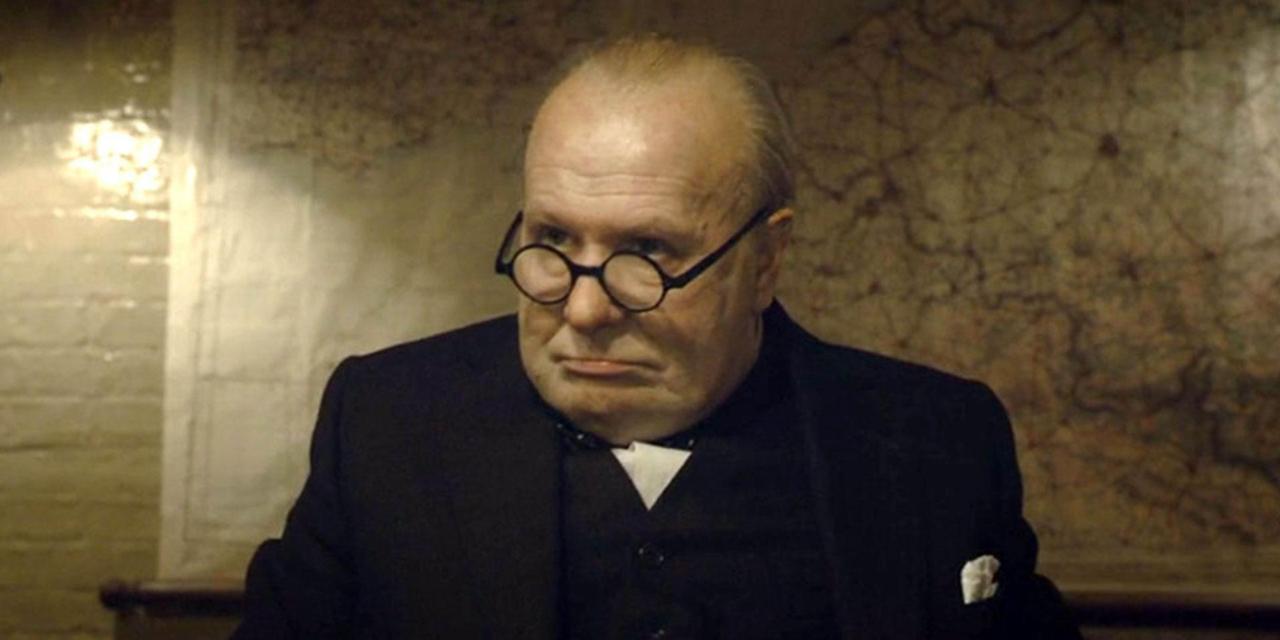 Wisely, director Joe Wright doesn't try to recreate the battle of Dunkirk or the rescues—after all, he already did some of that in Atonement, and the filmmakers possibly knew that Nolan was making that movie anyway. At the same time, Wright has been working up to making a film like this ever since directing Atonement, and he finds a way to make such a talkie movie flow quite smoothly with never a dull moment. Even the few questionable moments that are obviously artistic license rather than actual events are done in a way that feels authentic.
– Edward Douglas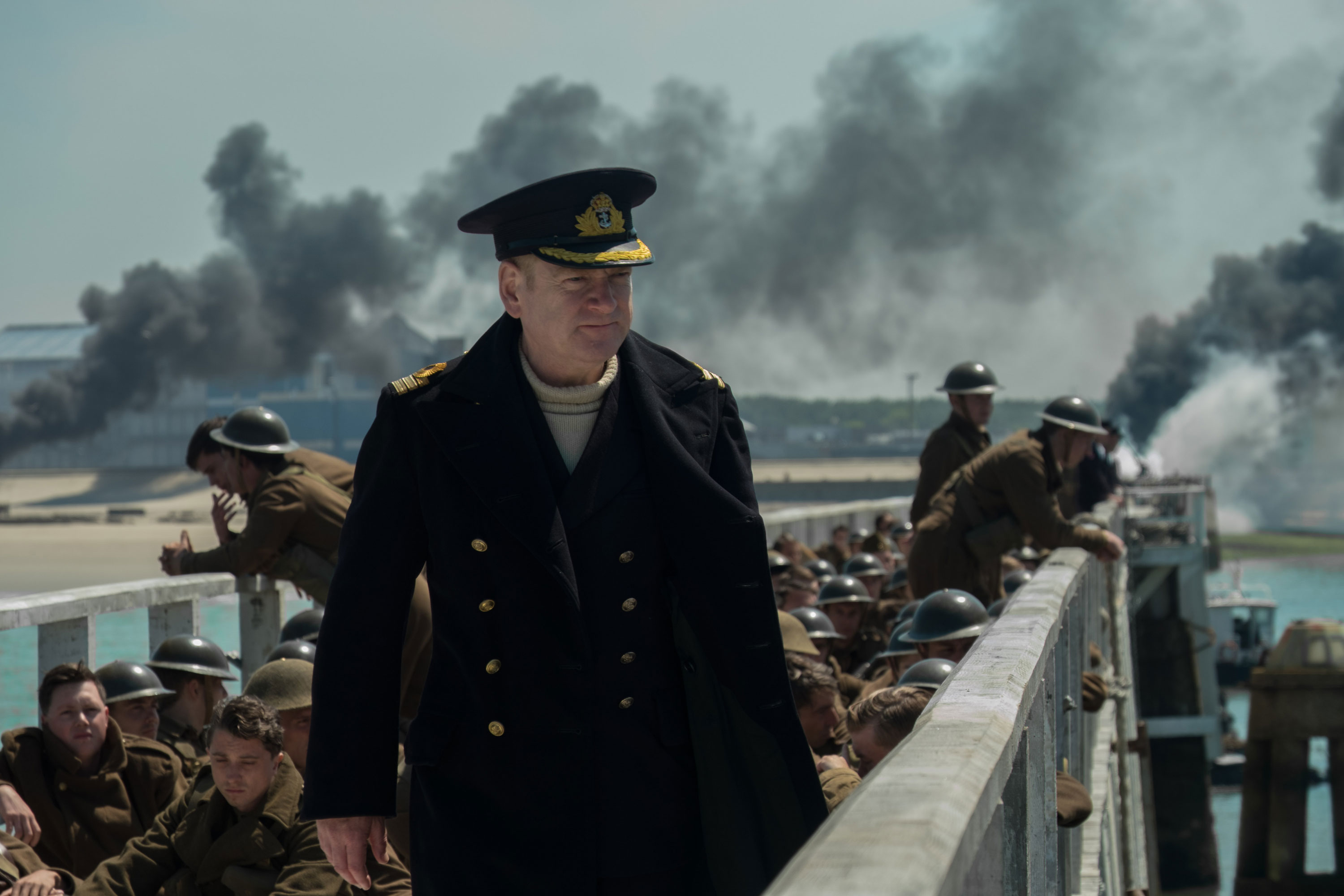 It is that kind of approach to the visceral storytelling in Dunkirk that marks it on several fronts as one of Nolan's most precise and challenging of cinematic exercises—one that looks to test himself just as well as any audience. How much can he move away from modern expectations for storytelling, both visually and narratively, while working on a grandly epic canvas? Because even with a pricy studio tentpole budget and the best spectacle you'll see all year, this is shockingly intimate. And despite its very title in which the writer-director suggests a sweeping vista overlooking one of the most important battles of the 20th century, the film is often claustrophobic, personal, and defiantly obscure.
It is, in fact, defiant of the very way Hollywood has come to make movies, and of the way audiences now expect to receive them. It's a primal countermeasure from an auteur who wishes to protect the sanctity of the theatrical experience in the days of Netflix, Hulu, and shared cinematic universes. This isn't a franchise and it isn't about selling; it's a visceral vocalization of the nightmarishness of war. And Nolan finds that voice without anything in the way of exposition or the kind of handholding detractors have long accused him of pursuing.
– David Crow
If nothing else, 2017 is already making its mark as the year of the twisted thriller, with filmmakers using the genre to explore real world concerns that often go unspoken. As someone who has regularly teamed with comedy partner Keegan Michael-Key to explore politics and race relations for laughs, Jordan Peele takes a different approach in Get Out, making a bonafide thriller in the process. The end result is a sleek exercise in suspense that constantly keeps one on their toes so as to not miss an important clue about where things might be going.
… Peele leans far more toward an old school Hitchcock approach, utilizing a slow build and music clearly inspired by Bernard Herrmann to escalate tension. Kaluuya does a fine job as an ersatz Jimmy Stewart replacement, pulling the viewers into the mystery with him. The actors around him, especially Williams, also do excellent work of making the viewer feel just as uneasy as Chris does about everyone who is so unnaturally friendly when meeting him. It's obvious that Peele's casting choices accomplish so much at bringing out the strengths in a script that might have felt somewhat one-note or even Twilight Zone-ish otherwise.
– Edward Douglas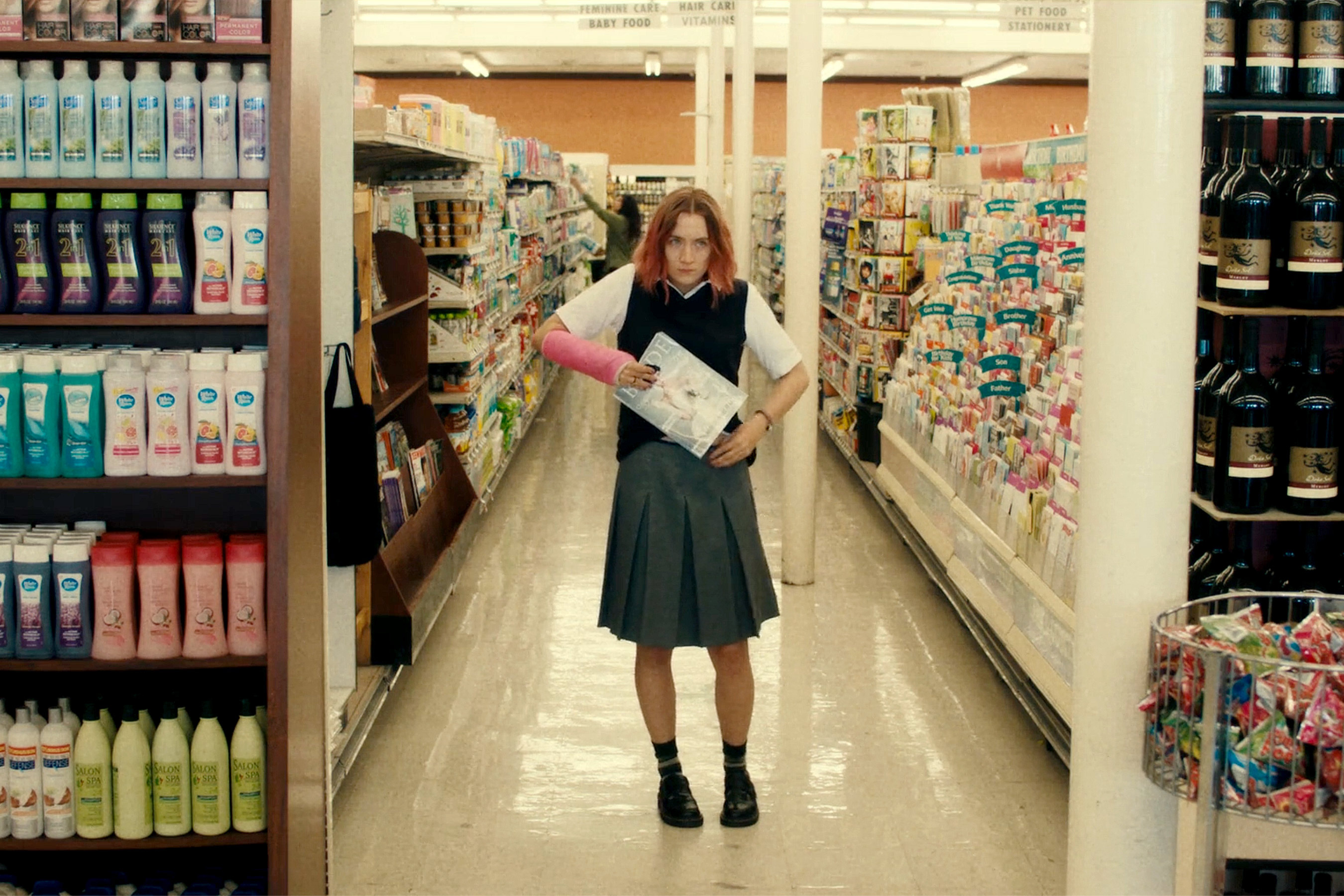 When actors transition to directing, the trip behind the camera can sometimes be a short and bumpy ride, often because it is still in service of staying in front of that ever perceptive lens. Seeking the ability to craft films around entire performances—their performances—the effect can frequently be left wanting. But that's not the case for Greta Gerwig's sweetly warm and uncannily astute Lady Bird. While the picture is certainly built around two superb performances, those turns belong to Saoirse Ronan and Laurie Metcalf. Gerwig, meanwhile, proves that in addition to being a wonderful actor and screenwriter, she is also emerging as one of the sharpest cinematic voices of her generation, bar none.
This is no doubt in large part due to Lady Bird being a deeply personal film, one that like her revelatory Noah Baumbach collaborations—Frances Ha and Mistress America—provides an intimate and exceedingly rare snapshot of the age-group the press has sneeringly dubbed "millennials."
– David Crow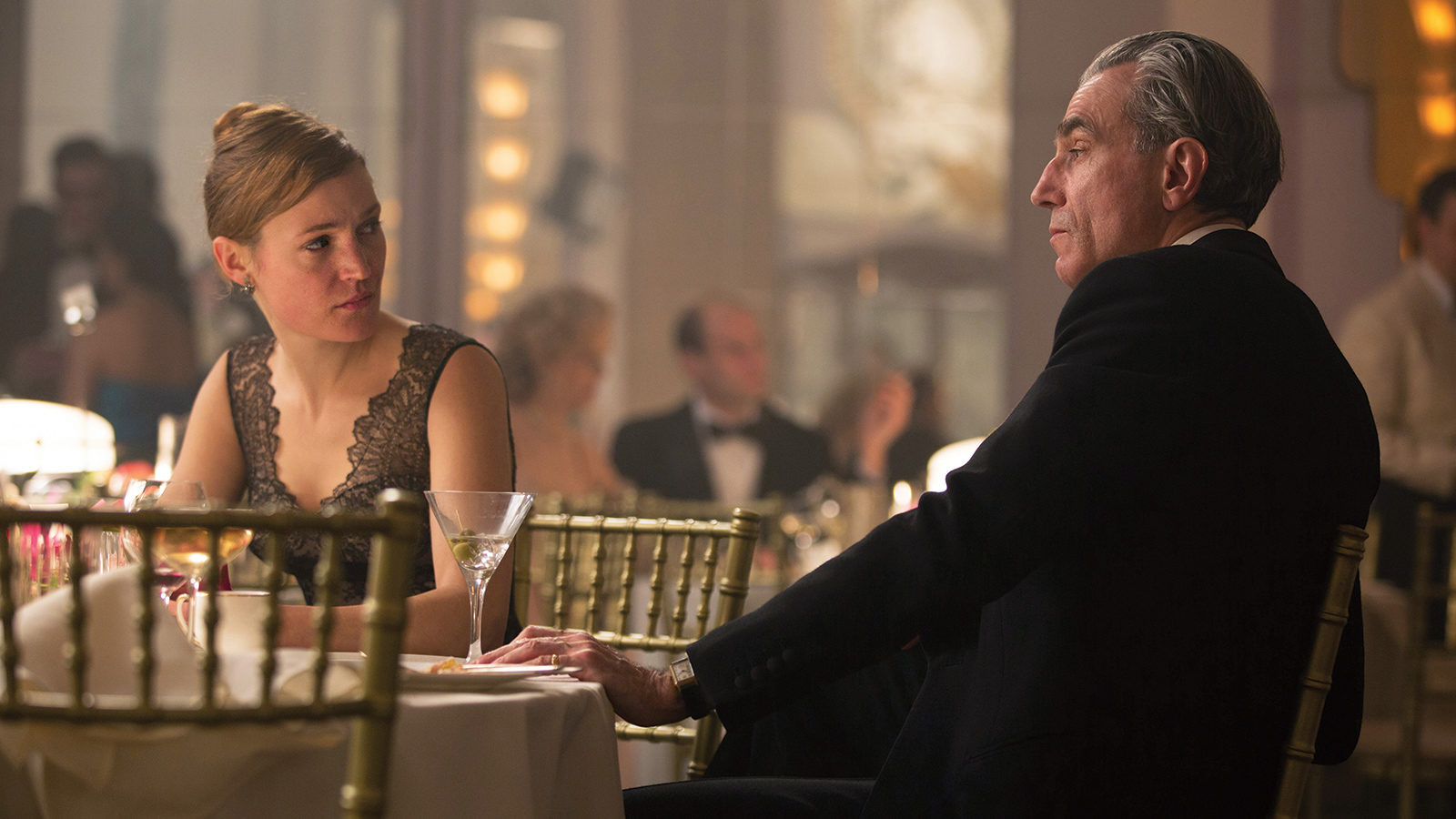 Phantom Thread is the second film to come out this fall in which a tortured artist puts his work above all else, including the love of a beautiful, devoted woman. In the case of Darren Aronofsky's mother!, which arrived in September, the story was treated as both extended metaphor and surreal fever dream, inciting profoundly visceral responses in the viewer. But with Phantom Thread, writer/director Paul Thomas Anderson has produced a sedate, rather passionless look at a similar subject that continues the filmmaker's recent predilection for making films that remain curiously unengaged with the audience on any number of levels, including emotional.
Don't get me wrong: Phantom Thread has many things going for it, including a typically detailed and meticulous performance from Daniel Day-Lewis (which he says is his last), fabulous production design and cinematography, a haunting score from Jonny Greenwood, and a marvelous supporting turn from Lesley Manville. There are also nice bits of humor sprinkled throughout the film, much more than one might expect initially. But the core of the movie–the relationship between Day-Lewis as fashion designer Reynolds Woodcock and Luxembourgian actress Vicky Krieps as his lover/muse/tormentor–never really rises beyond a pseudo-Gothic tit-for-tat that lacks electricity.
– Don Kaye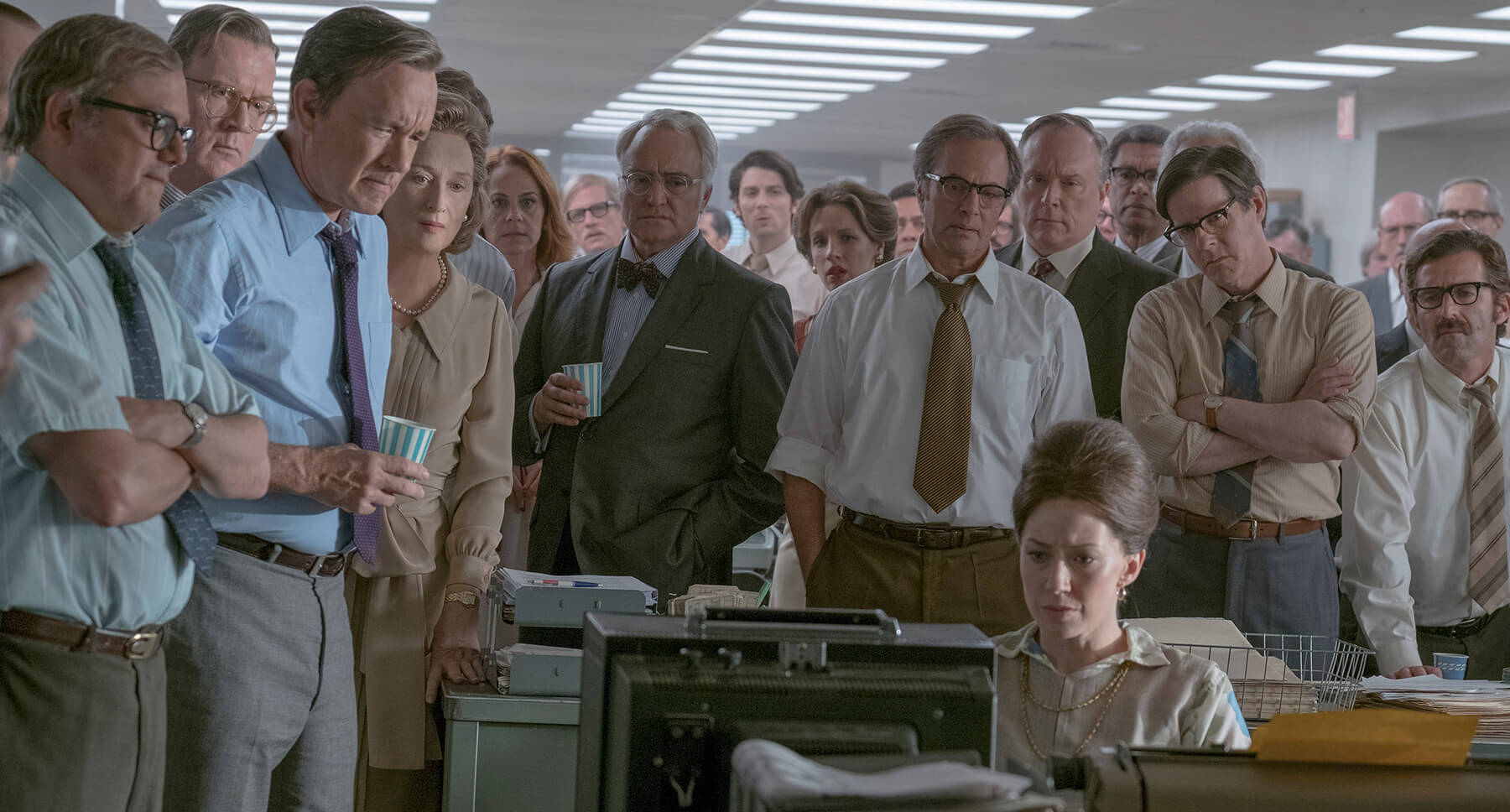 More than any director in memory, Steven Spielberg has transitioned from being a beloved American showman to the filmmaker who continuously pursues a conversation with our national conscience. In three of his four last films, Spielberg has looked to the past to commune with our present on a national scale—and often with the halls of power that preside over his audience. Lincoln was many things, including a clarion call to 2012's sitting President Barack Obama to use soft power and a firm hand to do big things in a second term; and Bridge of Spies coincidentally or not came out just as relations between the U.S. and Russia began to frost over.
Now, with a sharp regard for the tortured relationship between a shady White House and a bullied, increasingly adversarial press, Spielberg's The Post is so timely that its ironic, nearly 50-years-ago-setting chills to the bone. For here is a story juxtaposed during the reign of President Richard Nixon. Casting deep shadows with an even deeper camera focus on a paranoid Republican president paces his isolated West Wing cage, we glimpse a politician who struggles with facts and transparency, and who is never fully captured by Spielberg's lens. Still, his presence is deceptively omnipotent. The clearly well-researched film was written before the latest of Nixon's successors was sworn in, yet its echoes of our reality appear both intentional and drenched with menacing happenstance. Together, they mingle and combine into a reverberating cacophony of dread.
– David Crow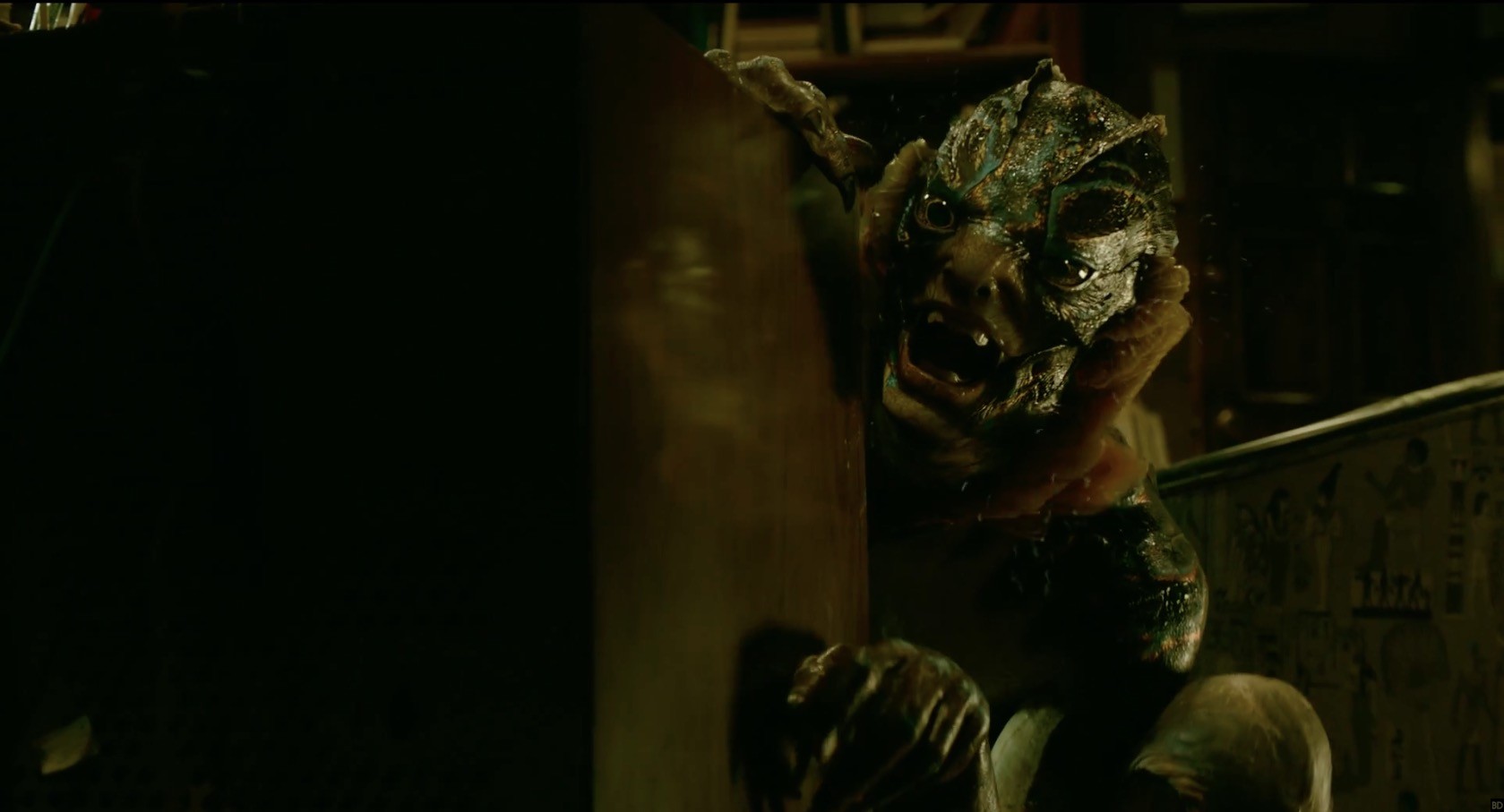 Thus begins one of the strangest yet most beautiful courtships you will see this year, a melding of horror tale, Cold War sci-fi, musical homage, and romance that is not just a love letter to cinema in all its varied forms (it's no accident that Giles and Elisa live above an old theater) but a tribute to the idea of love itself. The Shape of Water is also del Toro's most forcefully stated argument in favor of the idea—going all the way back to the classic Universal Monsters—that beings unlike us are only monstrous on the surface, often misunderstood and only yearning for the same things as the rest of us. It's not a new concept by any means, but by virtue of the times we live in, it makes The Shape of Water perhaps del Toro's most politically astute film yet.
– Don Kaye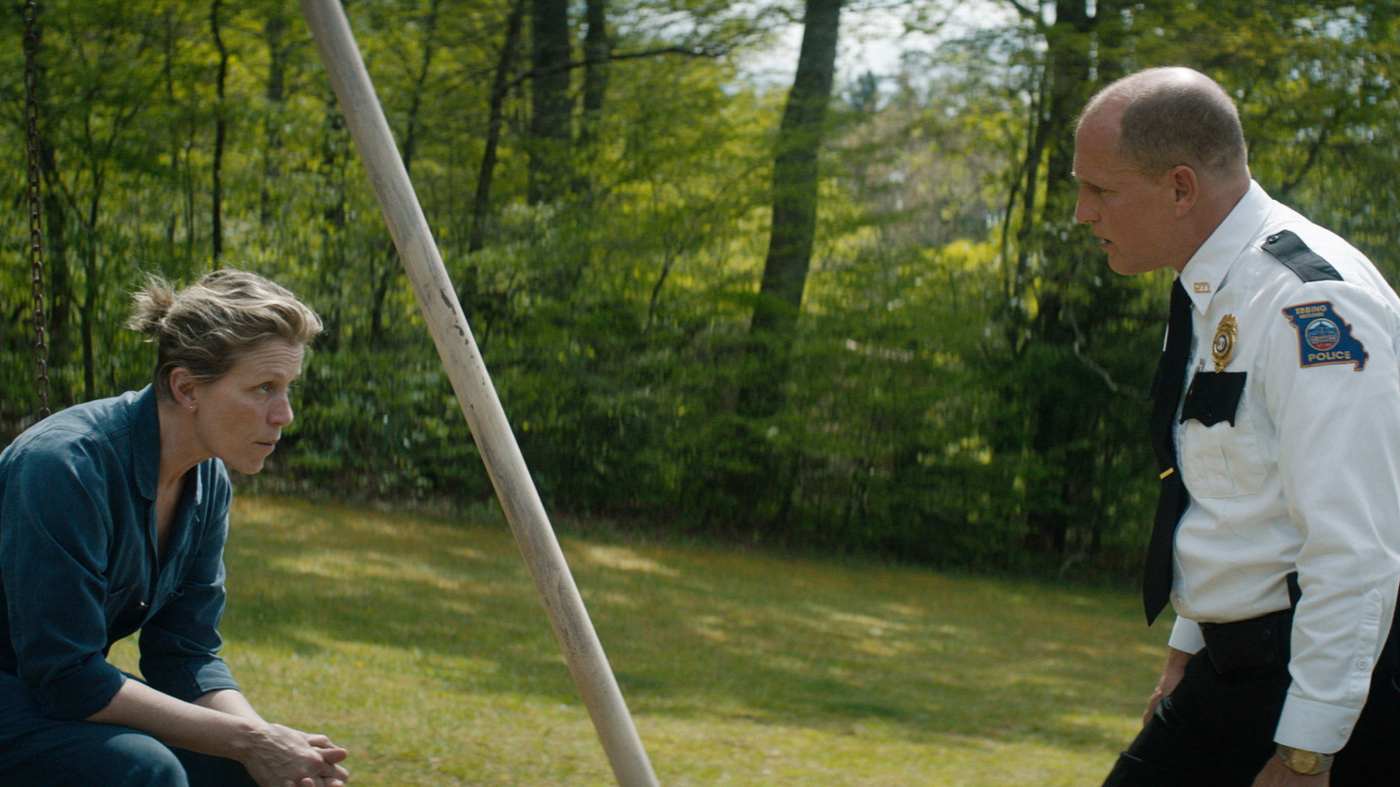 Thus with McDormand's hand coiling around the bottle like a serpent ready to bear venom, Mildred saunters to the hubby's table. Is this sequence going to be violent or emotional, hilarious or bleakly despairing? No audience can know for sure. Such is the strange alchemy of Martin McDonagh's Three Billboards, a layered work that can at once be darkly amusing while still maintaining an unrelenting air of tragedy. To just witness how its characters will connect, crash, or upend one another becomes a densely rewarding mystery unto itself.
Like McDonagh's previous movies, Three Billboards blurs the line between comedy and calamity, suggesting that there is no real difference, especially in a landscape populated with Midwestern sad sacks ready to explode. It's the filmmaker's most challenging and sweeping film to date, and it's also capable of bringing tears to the eye, whether via laughter or whatever that other feeling is that comes when the violence, four-letter expletives, and even ominous wine bottles are put away.
– David Crow