Features
Oscars 2017: State of the Race in Major Acting Categories
Our thoughts and picks on who might get nominated and win the Oscars for all major acting categories.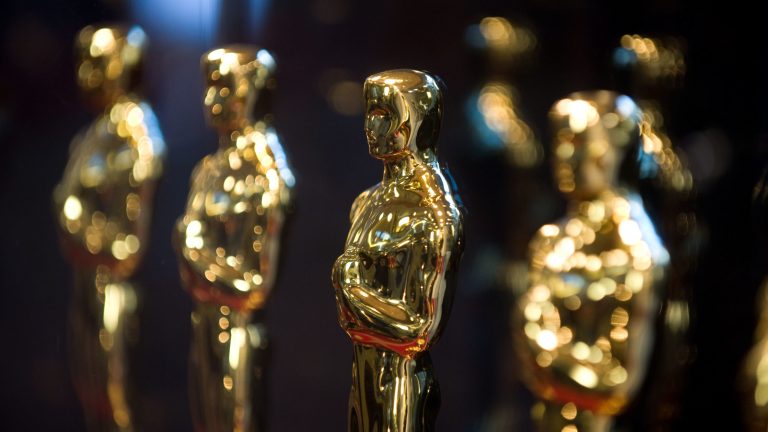 It's January and we're less than three weeks until the Academy of Motion Picture Arts and Sciences announces its nominations for the 89th Annual Oscars. So it's time to take a more serious look at which movies actually have a chance at being honored.
If you remember, a couple of months back, I wrote an introductory piece going over the movies that had been released and were soon-to-be-released that might be in consideration for awards this year. (You can read that here.) While some have come forward to achieve their awards potential, others have quickly fallen away and, in some cases, even been forgotten.
For the first installment of our Oscars analysis, we'll look at the four acting categories where we already have some decent precursors to go by, such as the Screen Actors Guild and Golden Globes, although there's still plenty of room for surprises too.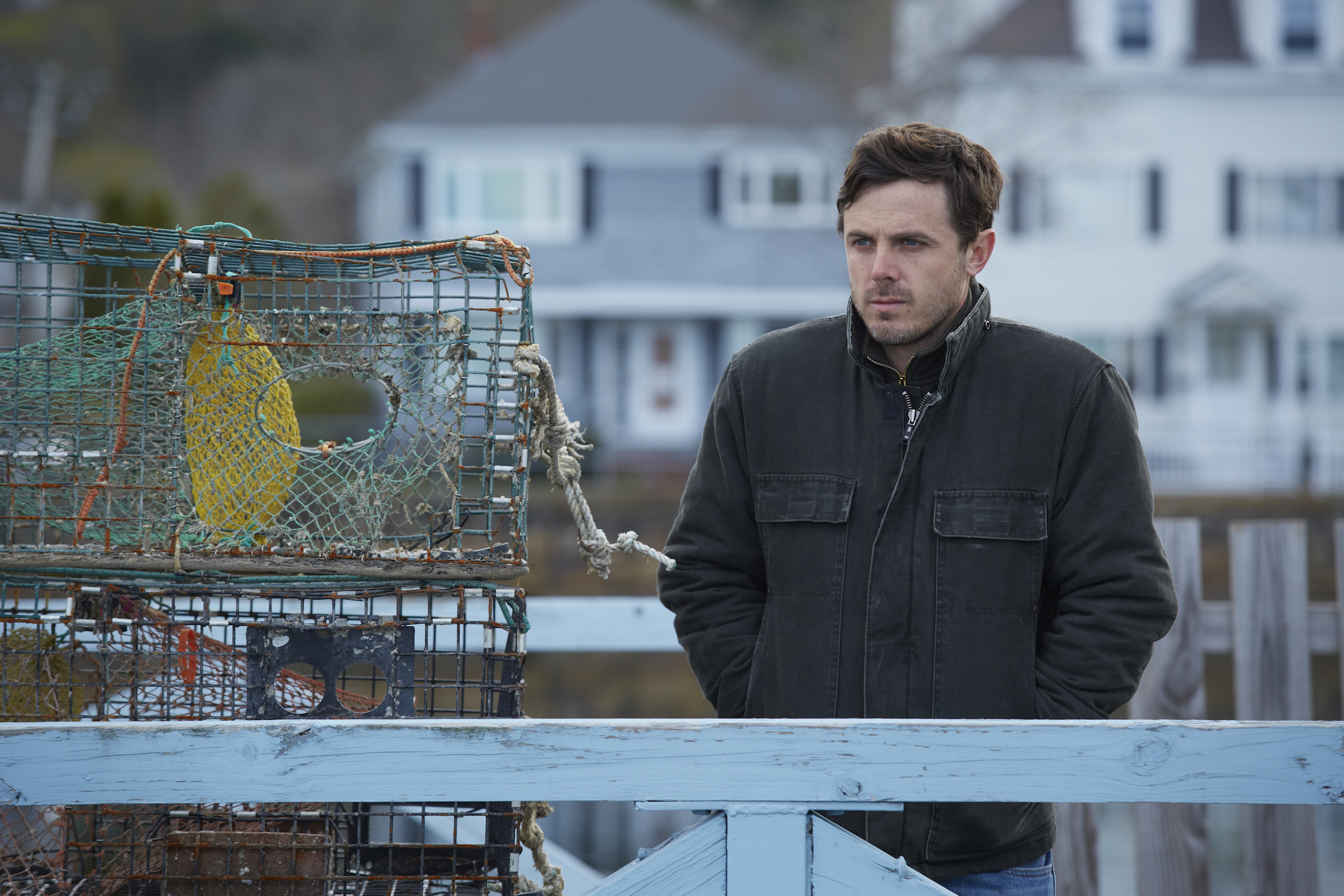 Lead Actor
If there's any category where someone had this Oscar in the bag from the very beginning, then it has to be Casey Affleck and his performance in Kenneth Lonergan's Manchester by the Sea. Lonergan's third feature premiered at the Sundance Film Festival almost one year ago, and just about everyone agreed that Affleck was fantastic in it. Sure, he mainly spends the two hours plus moping (and for good reason), but he does so in such a way that his emotional delivery of Lonergan's dialogue really made this movie quite memorable. Affleck has already won the Critics Choice Award, the lead actor award from the National Board of Review, as well as a number of top prizes from other critics groups.
Coming out much later in the year, however, is Denzel Washington's Fences, a film wherein he reprised the role of a hard-working garbage man. The material previously won him a Tony on Broadway and now has also gotten a lot of attention onscreen, as much for the performances as the late playwright August Wilson's screenplay. It's been a minute since Washington was nominated for an Oscar, let alone won for Training Day way back in 2001, so he's probably due for some attention.
Even if those two are definite, we still have three slots to fill, and one of them is likely to be Ryan Gosling, getting only his second Oscar nomination for his role in Damien Chazelle's La La Land. Sure, his singing isn't great but he brings so much emotion to a role for which he had to learn complicated jazz piano parts, and the Academy might feel beholden to give him a nomination alongside his leading lady Emma Stone.
That would leave two slots open in the category.
The lead acting Oscar frequently goes to actors portraying real people, such as Daniel Day-Lewis as Lincoln, the late Philip Seymour Hoffman as Capote, etc.   Falling out of favor in that regard is Tom Hanks' performance as Captain "Sully" Sullenberg in Clint Eastwood's Sully, which many were raving about back in September. Hanks failed to get nominated for two previous "real people" back in 2013 with Captain Phillips and his performance as Walt Disney in Saving Mr. Banks. You have to think if neither of those performances were deemed worthy, maybe the Academy just feels they've awarded Hanks enough over the years.
Instead, Andrew Garfield, who played a little-known religious World War II hero, Desmond Doss, in Mel Gibson's Hacksaw Ridge has started to get more attention with his first Golden Globe, SAG, and Critics Choice nominations since appearing in David Fincher's The Social Network. Between that and his lead role in Martin Scorsese's Silence, this seems like a good year for Garfield to get more attention as a leading man after "wasting" a bunch of his years playing Spider-Man.
The other actor playing a little-known real person is Australian actor Joel Edgerton as Richard Loving in Jeff Nichols' Loving, a movie that seemed like a shoe-in for Oscars but seemingly has been left in the cold by the Golden Globes and Screen Actors Guild. Edgerton definitely has gotten out there to promote the movie, along with his leading lady Ruth Negga, but he may be more of an outlier at this point.
The last possibility is previous Oscar nominee Viggo Mortensen (for Eastern Promises), whose performance in Matt Ross' Captain Fantastic has captured the attention and nomination from the Golden Globes, Critics Choice, and the Screen Actors Guild (SAG)—the latter being the closest to the acting branch of the Academy—so there's a good chance he'll get an Oscar nomination as well, although he's also the most likely to get bumped for someone else, probably Edgerton.
Honestly, to have a year where there's only seven actors vying for five slots is nothing less than amazing, and there aren't a lot of other possibilities for this category.
Predictions:
1. Casey Affleck (winner)
2. Denzel Washington
3. Ryan Gosling
4. Andrew Garfield
5. Viggo Mortensen
Alt. Joel Edgerton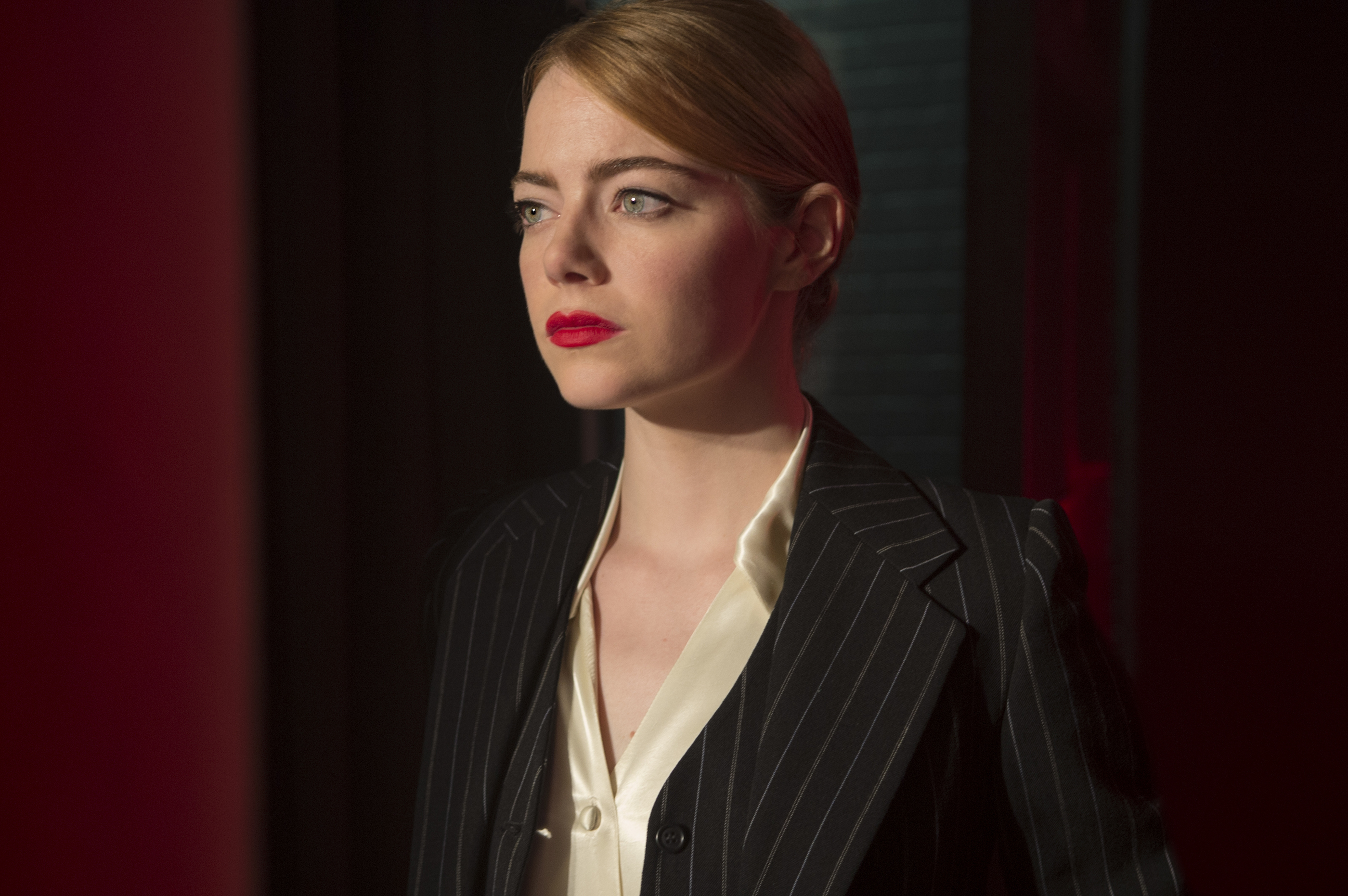 Lead Actress
It isn't that often where the lead actress race is more interesting or contentious than the respective male category, but this year has seen an exceptional number of great leading roles for actresses that has made it a fairly crowded field.
Two of the performances that are impressing everyone who see the movies are Emma Stone in Damien Chazelle's La La Land and Natalie Portman as Jackie Kennedy in Pablo Larraín's Jackie. Both films and actresses have received rave reviews for their performances, and Portman may have a slight advantage right now because playing a real person tends to have an advantage with the Academy. On the other hand, Stone is a well-liked previously-nominated actress who is appearing in a movie that's likely not only to be nominated for Best Picture, but might also be the frontrunner to win. If Oscar voters decide to "spread the wealth," they might give Portman her second Oscar; but if they want to reward someone new, Stone will indeed win her first Oscar.
So who else do we have in this race?
Well, let's see. There's Amy Adams, who gave amazing performances in two movies this year but is more likely to get nominated for Arrival than for Tom Ford's Nocturnal Animals, only because the latter has proven more difficult for audiences with its dual narrative. Adams has now been nominated for five Oscars in the last 10 years, four for supporting and one for lead, which puts her in the same "Give her an award already!" place that Kate Winslet was at before winning for The Reader in 2009. Since Arrival is likely to get attention in other categories, let's just assume that she's a shoe-in for that third slot.
Like Adams, French actress Isabelle Huppert appeared in two movies this year—Paul Verhoeven's Elle and Mia Hansen-Love's Things to Come—the former being far more high profile than the latter, even though both are smaller foreign films. One might think this would give Huppert twice as many chances of getting into one of the last two slots. We already know the Academy loves to honor foreign actors from time to time, which has led to two nominations for Marion Cotillard—she won with her first nomination for La Vie en Rose, playing a real person. It also led to surprise nominations like Emmanuelle Riva for Michael Haneke's Oscar-winning Amour, which was able to break out of the foreign language category (which it won).
The fact that Elle didn't even make the short list in the foreign language category makes one wonder whether the Academy's actors might have issues with the film as a whole. But remember, acting selections are made by a different branch than foreign language, and actors will probably realize how tough Huppert's role and performance was. She already has a Golden Globe nomination, and the New York and L.A. critics' groups both honored her with their top acting award—and they rarely agree!—but her fellow actors in the Screen Actors Guild weren't as impressed.
In theory, that's four slots filled, although Huppert is still more of a dark horse, which might leave space for Ruth Negga to get nominated for her role in Jeff Nichol's Loving. Again, her fellow actors in the Screen Actors Guild didn't think so, and they instead nominated Meryl Streep for Florence Foster Jenkins and Emily Blunt for The Girl on the Train, although neither of those movies really have much support in other categories (by coincidence, Streep's 19th Oscar nomination was for Into the Woods, in which she starred with Blunt).
I mentioned above that this is a crowded category and another possibility for that fifth slot is Annette Bening for her performance in Mike Mills' 20th Century Women, which has wowed many viewers, yet hasn't gotten Bening any nominating attention.
I'm still rooting for Huppert and Negga, and the fact that the Academy had more time to watch their respective films over the holidays should help.
Predictions:
1. Emma Stone (winner)
2. Natalie Portman
3. Amy Adams (for Arrival)
4. Isabelle Huppert (for Elle)
5. Ruth Negga
Alt: Meryl Streep or Annette Bening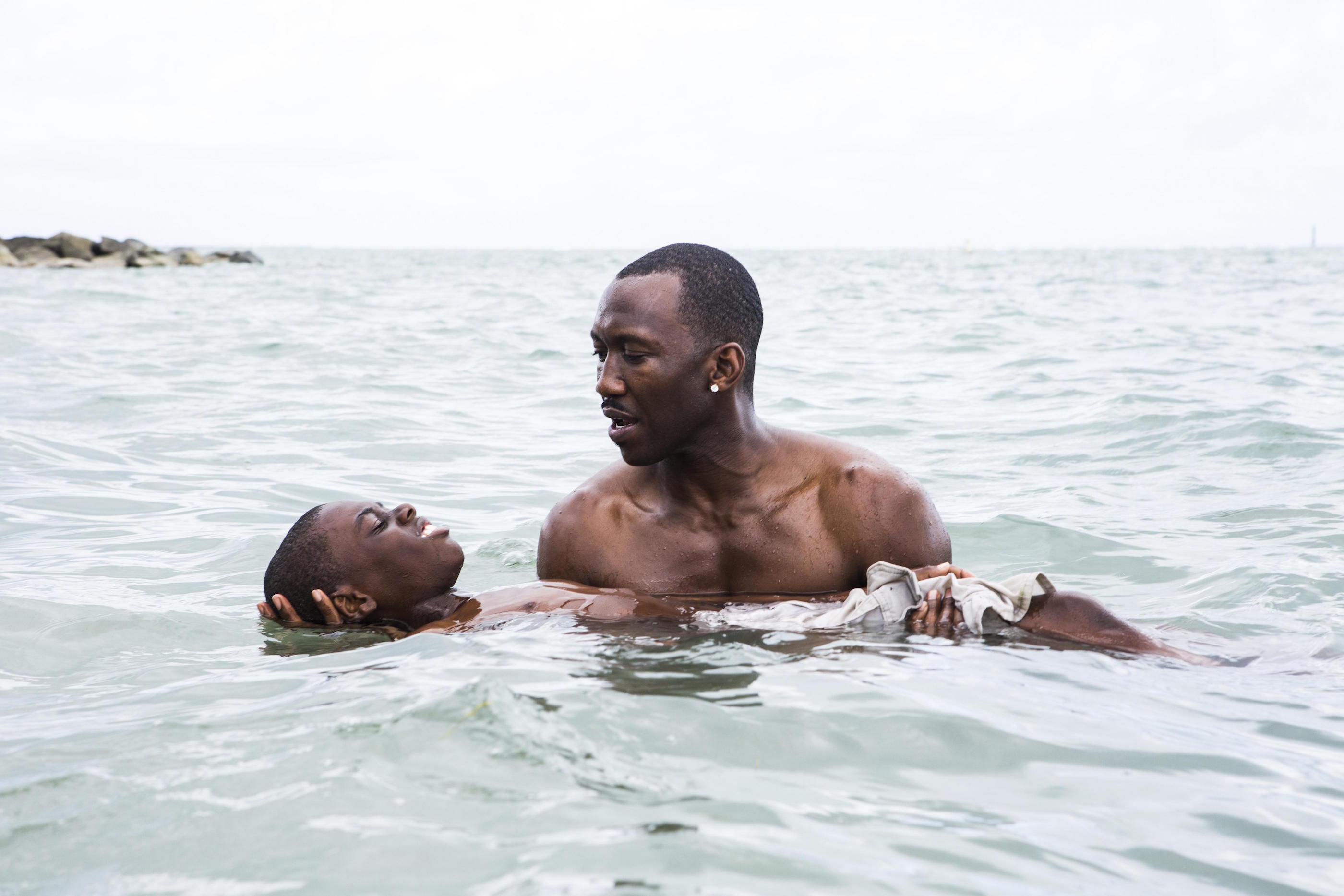 Supporting Actor
In a category that has often gone to a veteran actor finally getting kudos—other than the two times that Christoph Waltz won—this is the first year in some time where we have a few more newcomers than usual—that is if you can call Moonlight's Mahershala Ali "new" after 16 years of work on television shows like Crossing Jordan, House of Cards, and more recently, Marvel's Luke Cage. There's no question that Barry Jenkins' drama has gotten a lot of attention for its performances, and Ali's role as mentor to the main character in the first chapter is definitely Oscar-worthy. As of now, Ali is the one to beat.
There are a few other possibilities, like Jeff Bridges for his performance as a crotchety Texas Ranger in Hell or High Water, but having won an Oscar a few years back for Crazy Heart, one wonders whether the Academy feels the need to give him more than a nomination for that role.
Another REAL newcomer to the game is young Lucas Hedges, who gives such a strong supporting performance opposite Casey Affleck in Manchester by the Sea that he might find himself getting his first Oscar nomination before the age of 21.
Dev Patel's breakout performance in Danny Boyle's Oscar-winning Slumdog Millionaire was never honored even by an Oscar nomination, but Patel's luck looks to change with his role as Saroo Brierly in Garth Davis' emotional drama Lion, for which he's already received Golden Globe and SAG nominations. (It's interesting to note that Patel did get a SAG nomination for Slumdog Millionaire, despite being overlooked by the Academy.)
Presumably, that's four of the five nominations, but just like with Meryl Streep above, there's been a lot of late nominations love for Hugh Grant's role in Florence Foster Jenkins, though the Golden Globes nominated him as a lead in their comedy/musical category while SAG put him in supporting. That's rarely a good sign for the consensus needed for a nomination.
The only other possibilities at this point are Liam Neeson for the 15 minutes he appears in Martin Scorsese's Silence or Michael Shannon for his performance in Tom Ford's Nocturnal Animals, and one of them could theoretically take Grant's place.
Predictions:
1. Mahershala Ali (winner)
2. Jeff Bridges
3. Lucas Hedges
4. Dev Patel
5. Hugh Grant
Alt: Michael Shannon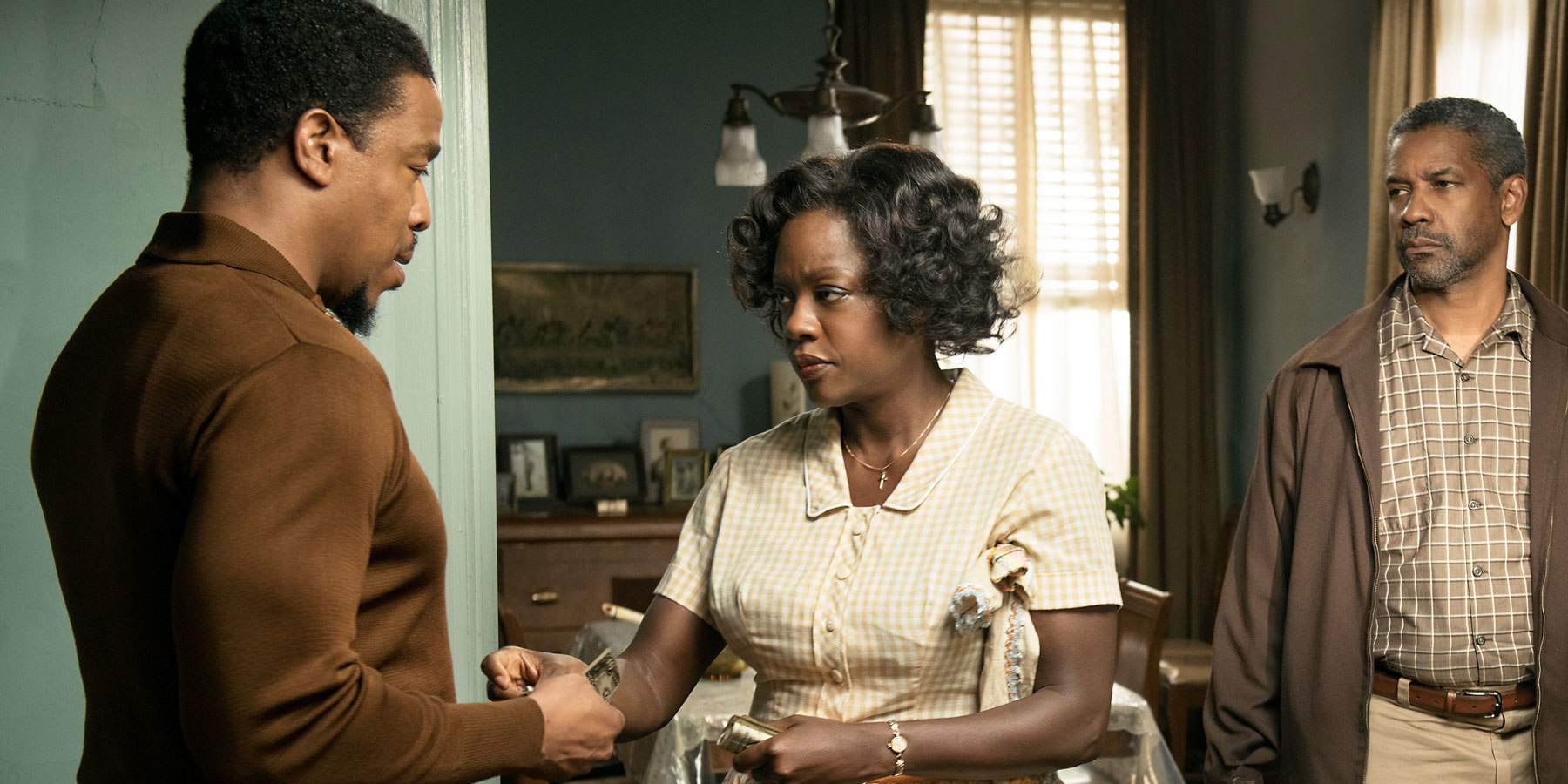 Supporting Actress
Last but not least is the supporting actress category, which looks to be dominated by Viola Davis for her role in Denzel Washington's Fences, which is such a powerful performance (and rightfully, should also be considered lead) that getting her into the supporting category will almost guarantee her to win her first Oscar after two previous nominations (for Doubt and The Help). It helps that, like Denzel, Davis won the Tony on Broadway for her performance, although it was in the lead category.
Davis' strongest competition comes from two other actresses whose memorable performances in popular movies are sure to get them nominations: Michelle Williams for Manchester by the Sea and Naomie Harris for Barry Jenkins' Moonlight (Harris is also the only actor to appear in all three segments of Jenkins' powerful drama). Viola Davis won the Critics Choice in the category while Harris was awarded by the National Board of Review, and Michelle Williams has received critical support. So those three are pretty much guaranteed nominations, leaving two open slots.
Nicole Kidman is already looking to fill the fourth slot for her performance in Lion, which has already garnered her Golden Globe and SAG nominations, and both those groups also nominated previous Oscar winner Octavia Spencer for her role in Hidden Figures. It makes sense those two groups will line up with the Oscars fairly evenly with the only other possibility being Greta Gerwig for her role in 20th Century Women. Then again, if Bening isn't being considered for her role in that film, it's doubtful other actors will be either.
Predictions:
1. Viola Davis (winner)
2. Michelle Williams
3. Naomie Harris
4. Nicole Kidman
5. Octavia Spencer
Alt.: Greta Gerwig
The nominations for the 89th Annual Academy Awards will be announced on the morning of Tuesday, Jan. 24 with the winners to be revealed on Feb. 26. In our next installment, we'll look at the races for Best Picture and Director.