Features
Oscars 2017: State of the Race for Screenplays, VFX, & Best Animated Film
We look at the state of the Oscars 2017 race in the multiple screenplay categories, visual effects, animation, and more.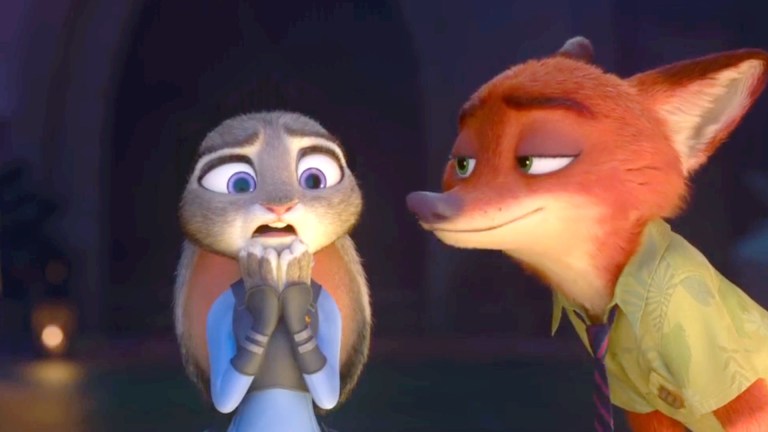 This the last of our Oscar thoughts and predictions for now, as we prepare for the last few weeks leading up to the nominations being announced on Jan. 24. Besides the screenplay categories, we're also looking at a couple other categories that may be of interest, including the animated feature, visual FX, and Best Original Song.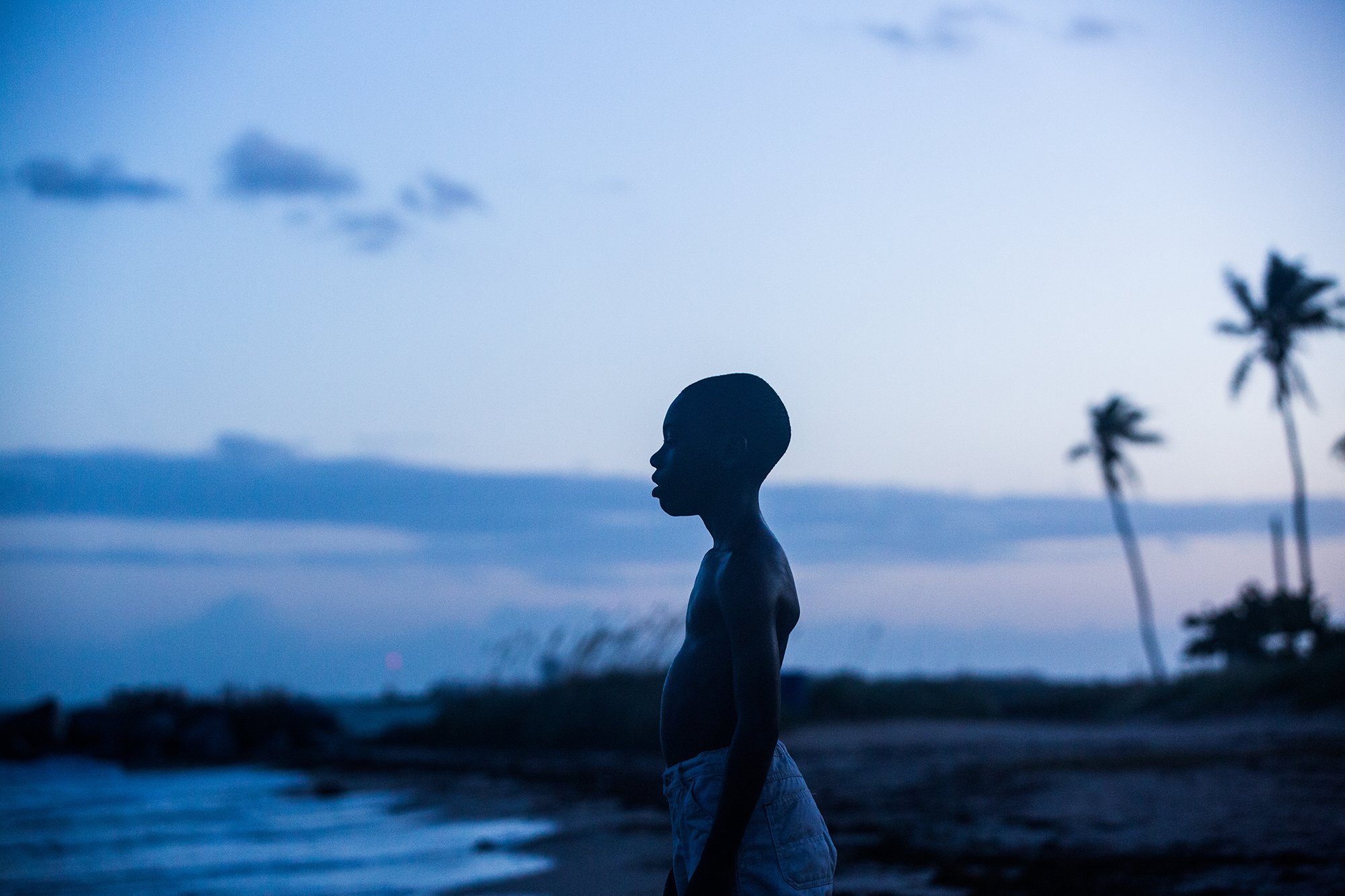 Adapted Screenplay
Like most years, there are far more adapted screenplays for consideration than original ones, maybe that's because it's a lot easier to get a movie made based on previous source material than an original idea, which is a shame. The first three below are the most likely to get nominated, and then it's a crapshoot after that. This tends to be a tough category to break into, because you're really trying to impress actual screenwriters in the Academy's writer branch. The Writers Guild (WGA) nominations were announced on Jan. 4, and the USC Libraries Scripter Awards finalists will be announced Jan. 11, both of which should help solidify the writing categories.
1. Moonlight – When Barry Jenkins' adaptation of a friend's unproduced play got shifted into the "adapted" category, as opposed to original, it put this category into disarray, because Jenkins' screenplay was thought to be the frontrunner wherever it ends up since it is such a strong and distinctive story. Not having to face Manchester by the Sea will also help its chances. (WGA nominated the movie in its original category, just to confuse matters.)
2. Arrival – Eric Heisserer's amazing adaptation of Ted Chiang's short story, The Story of Your Life, has helped Denis Villeneuve's sci-fi film get way more serious critical attention than many other science fiction movies that have come before it, and it will help the genre continue to be taken more seriously at future Oscars.
3. Fences – August Wilson adapted his own play into a screenplay for Denzel Washington to direct, and it's one of the strongest character-based dramatic films of the year. So expect Wilson to get a posthumous Oscar nod. (Without Moonlight in this category, it might have won the Oscar too.)
4. Lion – Another seriously emotional film that's really taken everyone by surprise is this film based on Saroo Brierley's memoirs, and if the movie gets a Best Picture nomination, a screenplay nod should be a given as well. Although the WGA didn't nominate the movie, it might be that it's not a WGA-approved screenplay.
5. Hidden Figures – Ironically, two movies set in Virginia in the '60s have been getting early awards attention, and if this inspirational and crowd-pleasing film gets a Best Picture nomination, it should be able to get into the screenplay race as well.
6. Loving – This is another screenplay shifted to the adapted category by the Academy because it was inspired by a doc called The Loving Story, but without having support in other categories, it's hard to think Jeff Nichols' screenplay for Loving will fare much better here. Like Moonlight, this was nominated by the WGA in the original screenplay category, opening up more opportunities there.
7. Hacksaw Ridge – Like Loving, the story of Desmond Doss is based on a previous doc, but like Hidden Figures, this screenplay nod is relying on support in other categories, including a possible Best Picture nomination.
8. Silence – Unfortunately, I don't have nearly as much confidence in this adaptation of Shûsaku Endô's novel—previously made into a Japanese film in the '70s—to get a Best Picture nomination, although its screenplay by Jay Cocks and Martin Scorsese is certainly well crafted (with decades of development) and impressive.
9. Nocturnal Animals – The last consideration for this category is Tom Ford's adaptation of Austin Wright's layered novel about an art gallery owner and her ex-husband's thriller novel.  Although it received a WGA nomination, this seems likely to get bumped if one of the other three above get nominated in its place.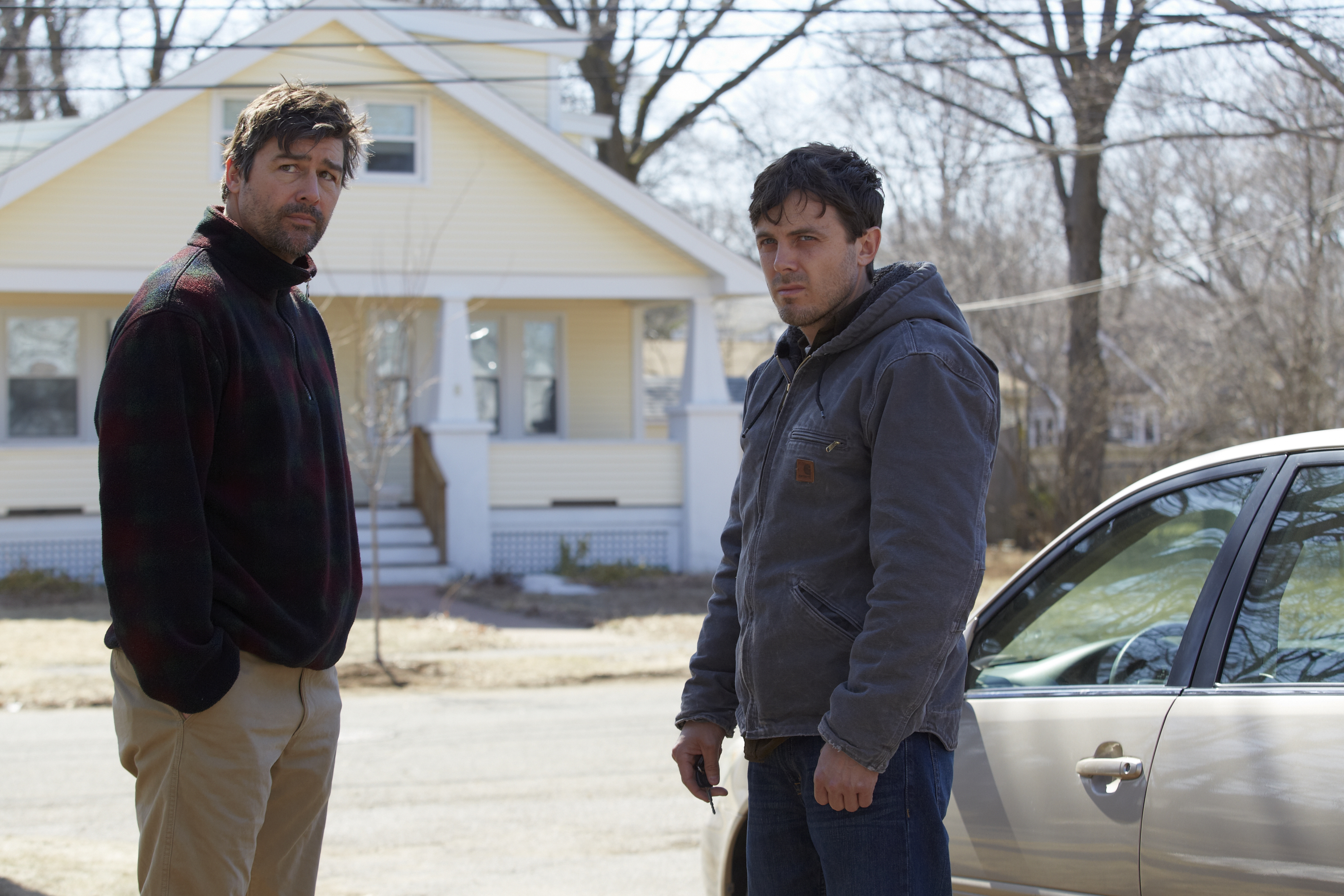 Original Screenplay
While many of the year's most Oscar-worthy films are based on adapted screenplays, one always has to be impressed when something new or innovative gets attention in the course of a movie year. While normally we can look to the WGA to clarify this category, the WGA has already placed two of the above movies in the original category, and there are always omissions due to the WGA's strict guidelines. Like Adapted, the first three are pretty much guaranteed, each with a WGA nomination, and the rest of them will scramble to fill in the last two slots.
1. Manchester by the Sea – Kenneth Lonergan's latest screenplay is largely what's getting his new movie as much critical attention as its acting performances, and with Moonlight shifted to Adapted, this is the frontrunner to win for Original Screenplay.
2. La La Land – Normally, the movie considered as the Best Picture frontrunner is guaranteed a screenplay nomination and Damien Chazelle's musical is one of the year's rare notable original screenplays, so it will get nominated for sure.
3. Hell or High Water – Taylor Sheridan's modern-day Western is likely to be the only other movie based on an original screenplay to get into the Best Picture race, but it's settling itself up for third place, at best.
4. Jackie – Noah Oppenheimer's distinctive way of telling the story of Jackie Kennedy in the days following the assassination of her husband, President John F. Kennedy, is one of the many striking things about this film besides the performance by Natalie Portman.
5. Zootopia – It's not that uncommon for cleverly written animated films to get recognized in this category, but most of the time, it's Pixar Animation who gets nominated; the last screenplay of theirs to get an Oscar screenwriting nod being Up in 2010.
6. Captain Fantastic – With Matt Ross' indie film getting more attention in awards season due to the performance by Viggo Mortensen, there's a good chance its screenplay will start getting more attention as well. 
7. 20th Century Women – Likewise, Mike Mills' latest film has an even more impressive screenplay than his previous film, Beginners, but it might be coming too late in the season to really make a mark.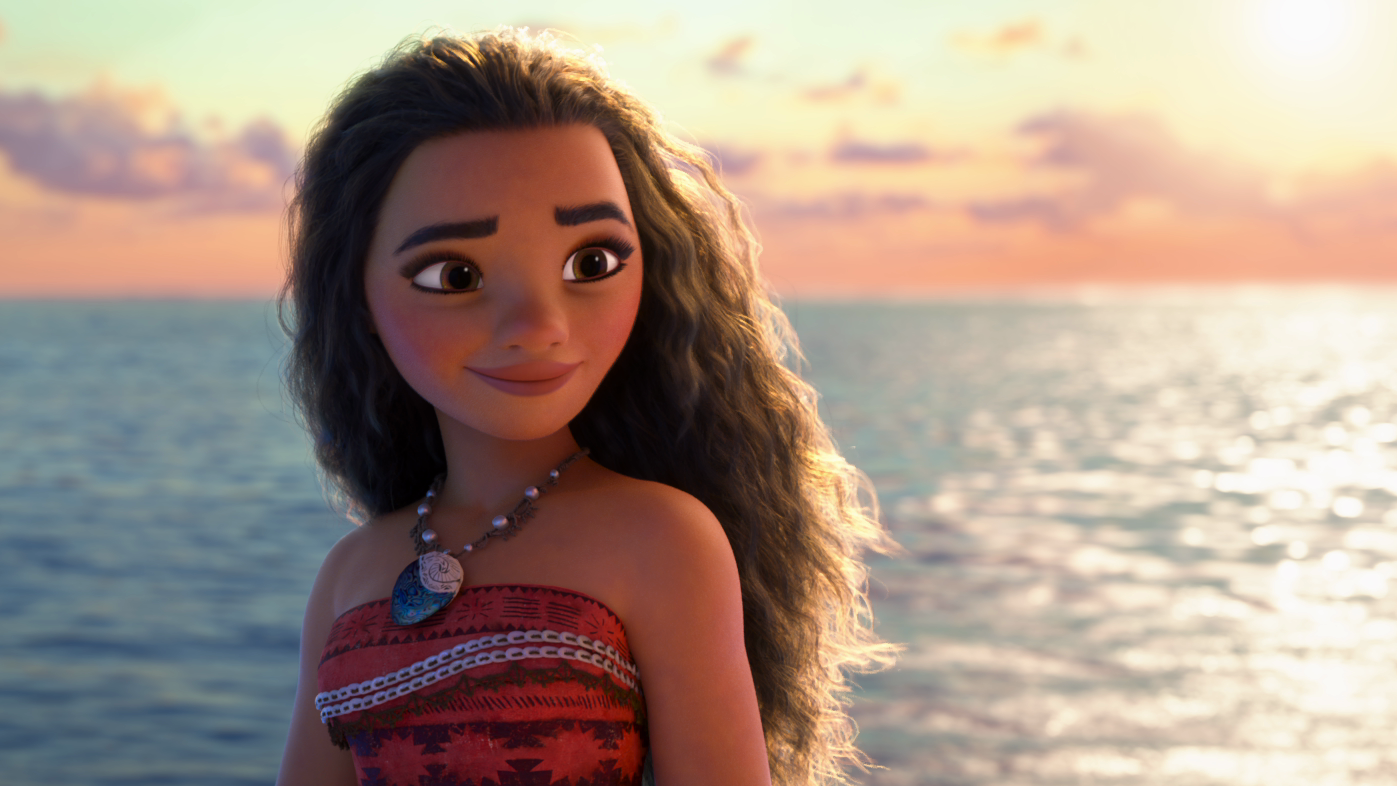 Animated Feature
1. Zootopia – Disney released three blockbuster hit animated movies in 2016, but the one that seemed to have the biggest impact was their first original non-Pixar one of the year, which has won over adults as much as kids.
2. Kubo and the Two Strings – LAIKA Studios' latest stop-motion animation, directed by the studio's founder Travis Knight is a fantastic adventure-fable set in Edo-era Japan. The studios' last three movies—Coraline, ParaNorman, and The Boxtrolls—were nominated and this will make it four for four.
3. Moana – Disney's second original animated movie of the year is a musical that harks back to The Lion King, The Little Mermaid, and other popular films made during the company's '90s resurgence. With songs co-written by Hamilton's Lin-Manuel Miranda, a very funny role for Dwayne Johnson and a very different take on a Disney princess, this is sure to get a nomination.
4. The Red Turtle – Japan's Studio Ghibli got behind Dutch filmmaker Michaël Dudok de Wit's mostly wordless hand-drawn animated film, which has been impressing audiences since its Cannes Film Festival debut. It's the type of film the Academy's animation branch likes to award.
5. Finding Dory – While it's hard to imagine a year where Pixar isn't a frontrunner in this category, this sequel to the Oscar winning 2004 film Finding Nemo somehow feels more like a cash grab than other Pixar sequels.
6. My Life as a Zucchini  – Similar to The Red Turtle, few outside the festival circuit have had a chance to see this Swiss animated film from Claude Barras, but the fact that it's already gotten into the Foreign Language shortlist makes us think that this is not your typical "cartoon."
7. Sing – While Illumination Entertainment's second feature of the year after The Secret Life of Pets hasn't made as much money or received as many rave reviews, it's doing very well over the holidays and being in the branch's minds so close to voting could help greatly.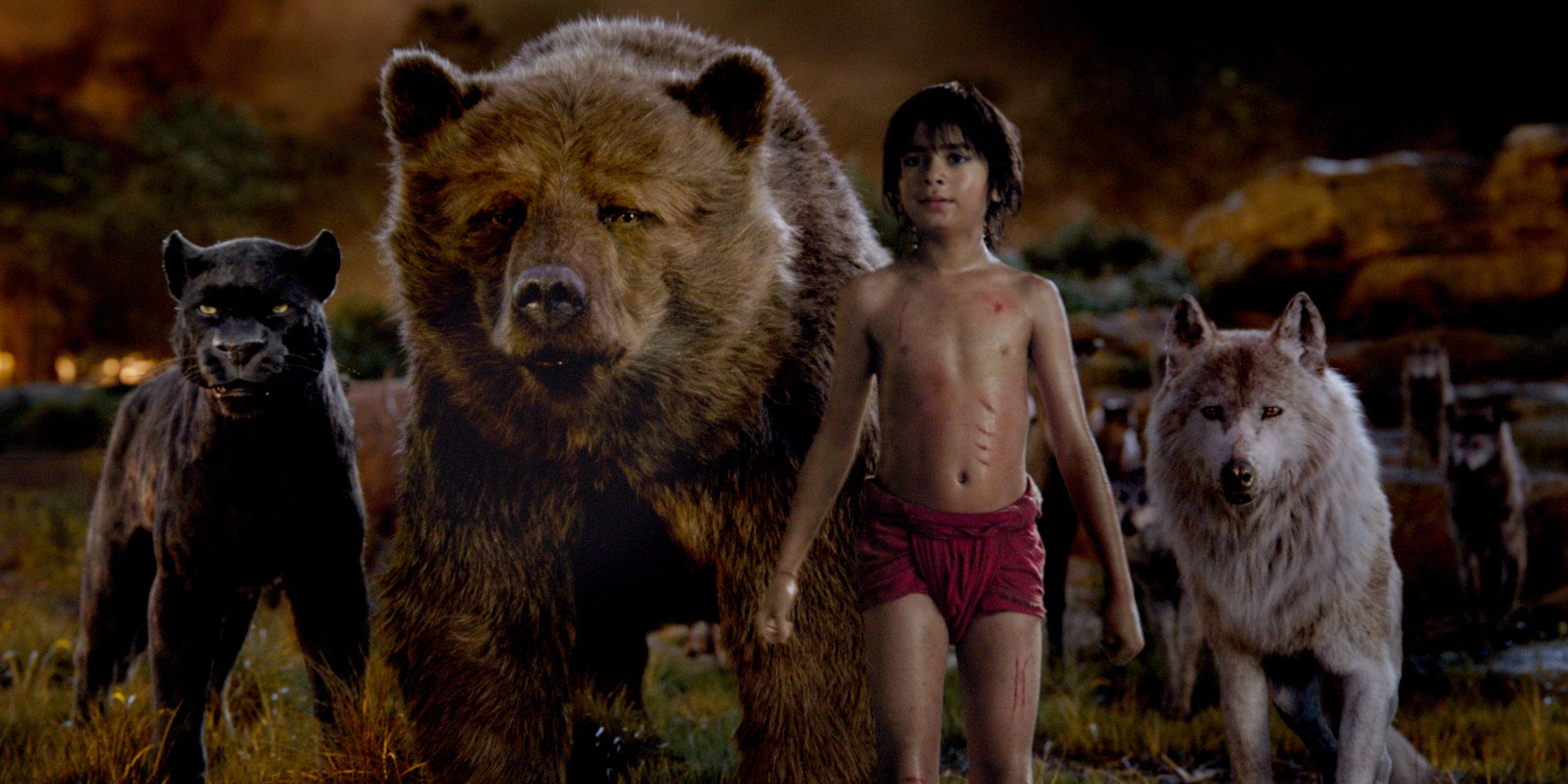 Visual FX
Only ten movies have been included in the short-list for this year's visual FX Oscar, but we're simply going to look at eight of them with the first four standing the best chance at a nomination.
1. The Jungle Book – The Academy can go a lot of different ways in this category, and while neither of the previous Planet of the Apes movies have managed to win this Oscar with their performance capture-based animation, the visual FX in Jon Favreau's movie is more about how they're blended so effortlessly with the live-action.
2. Doctor Strange – Marvel Studios' second movie of the year featured some of the most amazing (and trippy) 3D visual FX we've seen in any Marvel movie yet, and this could very well be the spoiler for The Jungle Book.
3. Rogue One: A Star Wars Story – Of course, any Star Wars movie is likely to get into this Oscar category, as has been the case going back to the very first visual FX award won by George Lucas' 1977 movie. This one should continue that tradition.
4. Arrival – After that, things get murky although the visual FX used to create the alien visitors in Denis Villeneuve's sci-fi film, presumed to be in the running for a Best Picture nomination, should get noted.
5. The BFG – Steven Spielberg's adaptation of Roald Dahl might not be his biggest hit, but the creation of the title character, performed by Oscar winner Mark Rylance, has gotten critical notices. (And Juan Bayona's far superior A Monster Calls wasn't even on the shortlist.)
6. Fantastic Beasts and Where to Find Them – The return to Harry Potter's world is bound to get the visual FX branch intrigued by how they did some of the amazing FX, and this could end up being the fifth entry over The BFG.
7. Captain America: Civil War – While this doesn't seem to have nearly as much visual FX work as normal Marvel movies, it actually has even more, used to create the amazing crowd-pleasing superhero battle at the airport.
8. Kudo and the Two Strings – It's a little odd to see a stop-motion animated film in this category's shortlist, but the folks at LAIKA Studios do use a lot of visual FX in bringing their puppets to life.
The last two films on the VFX shortlist are Peter Berg's Deepwater Horizon and the recent Passengers, which are on opposite sides of the "realism" spectrum when it comes to VFX.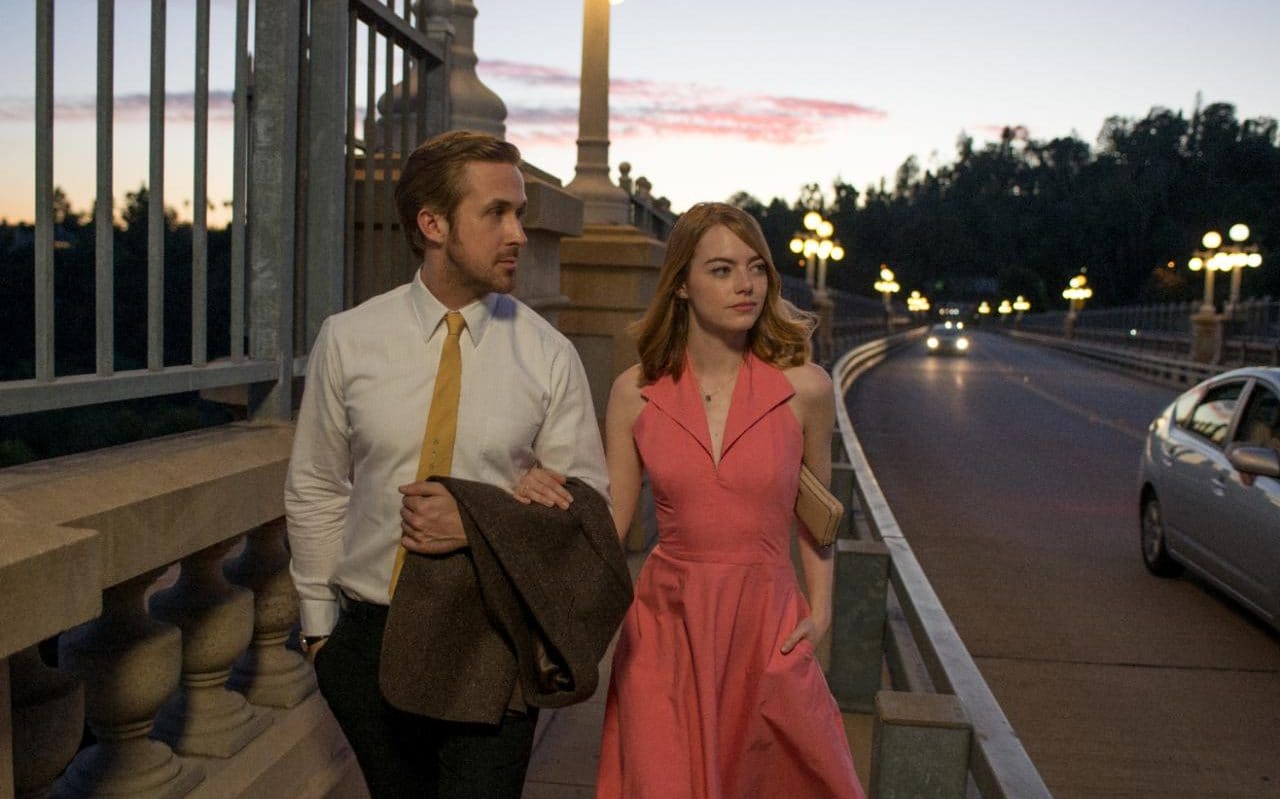 Original Song
There are so many different songs up for this category that trying to cull them down to just five or 10 may be a fool's errand, especially considering how diverse this category has been in past years with songs from documentaries and smaller indie movies. (There have been years with only three picks as well.)
With that in mind, we're not even going to try to guess the winner here, but it's likely to be one of the songs from La La Land or Moana, the two most popular musicals of the year.
1. "Audition" and/or "City of Stars" from La La Land – While "City of Stars" may be thought to be the favorite, Emma Stone's performance of "Audition" is partially what's put her as a frontrunner for the Lead Actress Oscar, so we'll give that an advantage even if both songs get nominated.
2. "How Far I'll Go" and/or "We Know the Way" from Moana – You can't really lose when you have songs co-written by Hamilton creator Lin-Manuel Miranda, and these are the two most memorable songs out of a very catchy soundtrack album. The first is sung by the film's inspirational heroine while the latter is more like a song from The Lion King. Three of Elton John's songs from that Disney classic were nominated for an Oscar with one eventually winning.
3. "Runnin'" and/or "I See a Victory" from Hidden Figures – Two catchy songs written by previous Oscar nominee Pharrell Williams ("Happy") for the crowd-pleasing film gives him two chances for getting another nomination.
4. "I Can't Stop This Feeling" from Trolls – Justin Timberlake's popular hit was already making waves on the pop music charts before DreamWorks Animation's latest film even opened in November, and it's a catchy tune that delivers on an otherwise weak film.
5. "Drive It Like You Stole It" from Sing Street – As much as I love La La Land, this awesome '80s inspired tune from the latest musical from John Carney, the director behind Once, is used in a pivotal section of the movie that has its fans.
6. "Try Everything" from Zootopia  – A memorable moment from what's presumed to be the Oscar winner for animated film is this inspirational song from Shakira sung by the animal city's popular pop superstar Gazelle.
7. "Letter to the Free" from 13th – Another previous Oscar winner is rapper Common who won for the song he supplied for Ava DuVernay's 2014 Best Picture nominee Selma, and he's been bought back for DuVernay's powerful Netflix doc which may end up in the year's doc race.
9. "The Great Beyond" from Sausage Party – At this point, this obscenity-filled Disney-inspired song by eight-time (!) Oscar winner Alan Menken for Seth Rogen and Evan Goldberg's raunchy R-rated animated film is a bit of an outlier, but Menken wrote many of the songs from that '90s Disney animation resurgence we mentioned above.
10. "Faith" from Sing – The same can be said about this song from this hit animated film that may not even get into the Oscar race. As much as I love the movie, this isn't a particularly good song. I'm not sure why I even mentioned it.
And there's about 50 other possibilities of songs that could end up nominated in this category, including two or three from pop superstar from Sia, so we're just going to throw our hands up in the air and hope for the best.
The nominations for the 89th Annual Academy Awards will be announced on the morning of Tuesday, Jan. 24, with the winners to be revealed on Feb. 26. You can read the previous Oscar pieces at the links below:
Oscars: State of the Race in Acting Categories