News
Oscars 2015: Who Will Win and Who Should Win
With the Academy Awards upon us, we make our own Oscar predictions, and discuss who we actually wish would win.
So, who is getting snubbed at the 2015 Academy Awards? 
It's a fair question since plenty of popular films—including some very deserving ones—didn't get a whole lot of love from AMPAS today. For starters, it would appear that if you are to mount a film about the Civil Rights Movement, make sure that older white voters have an avatar that lets them feel good about themselves. I am not saying Selma deserves to win many of the major awards, however the fact that actor David Oyelowo and director Ava DuVernay were not nominated reeks of political overreaction to the depiction of President Lyndon B. Johnson in the movie. That portrayal even struck me over a month ago when I reviewed the film as broadly inaccurate, but when empty white savior movies like The Help can get a slew of acting nominations for 2011, this is more than a little odd.
So too was the complete shutting out of popular films from the Best Picture category. Honestly, the only traditional blockbuster this year with enough gravitas and ambition to probably warrant a nomination is Interstellar (sorry Guardians of the Galaxy fans), but that film's inability to live up to expectations has left audiences and Academy voters alike cold. So, the absence of the Christopher Nolan space opera from any major awards was not a shock—but Gone Girl's rebuff was.
I didn't expect David Fincher to earn a Best Director nomination—albeit he and Nolan were far more deserving than Bennett Miller's exercise in sedative filmmaking, also known as Foxcatcher—but the $365 million grossing Gone Girl was even ignored for the Best Picture race. The fact that the Academy had up to 10 nominating slots and chose to exclude the immaculately produced and executed Fincher thriller (or anything else that grossed over $60 million in the U.S.) from the two unfilled spots is quite curious. Other surprising exclusions include The Lego Movie for Best Animated Film, and Ralph Fiennes and Jake Gyllenhaal for Best Actor in a Leading Performance in The Grand Budapest Hotel and Nightcrawler, respectively.
But this below list is not about who was snubbed. No, it's about who I think will win and who I wish would win. Sometimes, they'll even be the same. I also will be skipping a few categories since I haven't seen most of the documentaries, any of the live-action short films, and I know little about the delicacies of sound mixing.
Tomorrow, we can all come back and have a good laugh about how boneheaded I was! So, without further ado…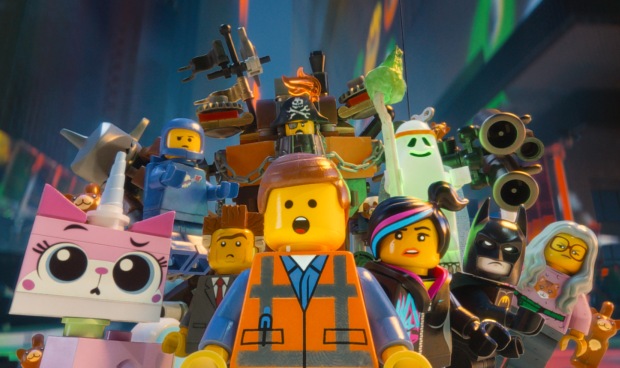 Best Original Song
"Everything is Awesome" – The Lego Movie
"Glory" – Selma
"Grateful" – Beyond the Lights
"I'm not Gonna Miss You" – Glen Campbell… I'll Be Me
"Lone Stars" – Begin Again
My hunch is that when the Academy of Motion Pictures Arts and Sciences wakes up to how bad it looks with their multiple door-slams toward Selma, this will become their consolation prize (and the backlash is already starting). Still, it's a shame since "Everything is Awesome" from The Lego Movie is a hilarious ditty that sticks in your head, along with its satirical importance in the film, for weeks after your first viewing. It's not "Let It Go," but I doubt Lego Movie advocates will be letting go of this issue any time soon either.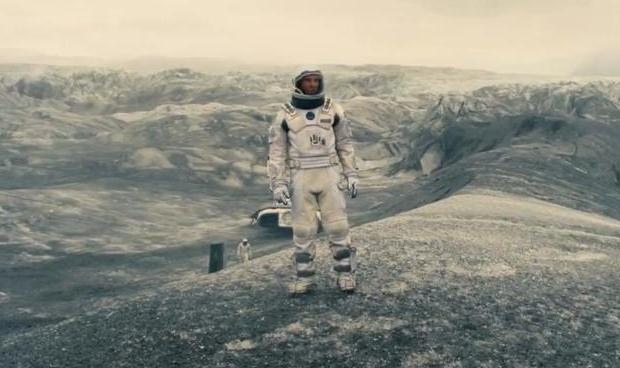 Best Original Score
Alexandre Desplat – The Grand Budapest Hotel
Alexandre Desplat – The Imitation Game
Hans Zimmer – Interstellar
Gary Yershon – Mr. Turner
Jóhann Jóhannsson – The Theory of Everything
I think there is a solid chance that Desplat could win for The Grand Budapest Hotel where he turned in a sublimely jovial and subtly tragic piece of music. However, his double nomination will likely cancel himself out, and the award will go to the much more Academy voter-friendly (read: bait) The Theory of Everything. Still, for my money, Hans Zimmer's score for Interstellar made insidious organs profound in a secular setting. That's more than worthy of a statuette.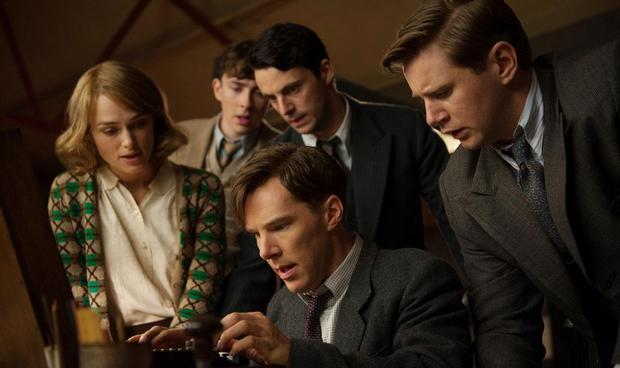 Best Achievement in Production Design
Adam Stockhausen and Anna Pinnock – The Grand Budapest Hotel
Maria Djurkovic and Tatiana Macdonald – The Imitation Game
Nathan Crowley and Gary Fettis – Interstellar
Dennis Gassner and Anna Pinnock – Into the Woods
Suzie Davies and Charlotte Watts – Mr. Turner
Part of me believes that the awards season voters are as smitten with The Grand Budapest Hotel as I am. After all, The Grand Budapest Hotel did just shockingly beat Birdman in the Golden Globes' eternally odd category of "Best Comedy or Musical." However, for reasons that I'll specify in the Best Actor category, I don't see that same love from the AMPAS, which has only ever recognized Anderson films in the screenwriting categories when it comes to his live-action endeavors before now. And recreating the United Kingdom during a World War is always the safest bet to piling up some Oscars…
Best Achievement in Costume Design
Milena Cannonero – The Grand Budapest Hotel
Mark Bridges – Inherent Vice
Colleen Atwood – Into the Woods
Anna B. Sheppard and Jane Clive – Maleficent
Jacqueline Durran – Mr. Turner
…Then again, if the category doesn't include American produced biopics? This could still go to the admittedly fabulous job Colleen Atwood did for Into the Woods, but since the Academy has ignored that film in the "major" categories save for another notch in Meryl Streep's nomination belt, I think voters will drift to the more recognized, and quite deserving, costumes of The Grand Budapest Hotel.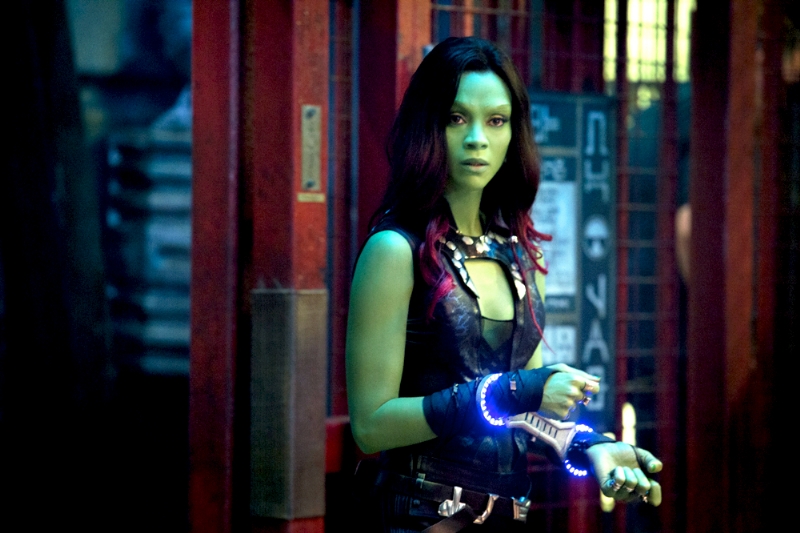 Best Achievement in Makeup and Hairstyling
Bill Corso and Dennis Liddiard – Foxcatcher
Frances Hannon and Mark Coulier – The Grand Budapest Hotel
Elizabeth Yianni-Georgiou and David White – Guardians of the Galaxy
I think the impressively subtle and nuanced work Bill Corso and Dennis Liddiard applied to Steve Carell and Mark Ruffalo will earn their respect. But the colorful aliens and sci-fi grooviness from Guardians of the Galaxy already has mine.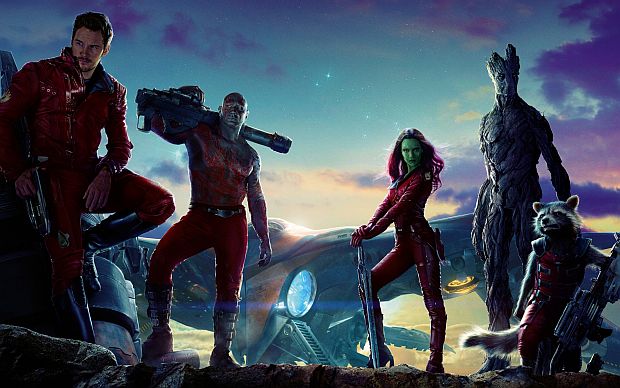 Best Visual Effects
Dan DeLeeuw, Russell Earl, Bryan Grill, and Dan Sudick – Captain America: The Winter Soldier
John Letteri, Dan Lemmon, Daniel Barrett, and Erik Winquist – Dawn of the Planet of the Apes
Stephen Ceretti, Nicolas Aithadi, Jonathan Fawkner, and Paul Corbould – Guardians of the Galaxy
Paul Franklin, Andrew Lockley, Ian Hunter, and Scott Fisher – Interstellar
Richard Stammers, Lou Pecora, Tim Crossbie, and Cameron Waldbauer – X-Men: Days of Future Past
This will be the Academy's one (and probably only) token prize to the most popular U.S. film of 2014. Despite sitting pretty at the top of the domestic box office charts, Guardians will otherwise be overlooked, so the Academy will dutifully give the film this qualified pat. However, Interstellar is the only special effects heavy film that actually fooled me into believing what I witnessed was real. The use of practical in-camera effects as opposed to CGI overreliance should be why Interstellar lands here.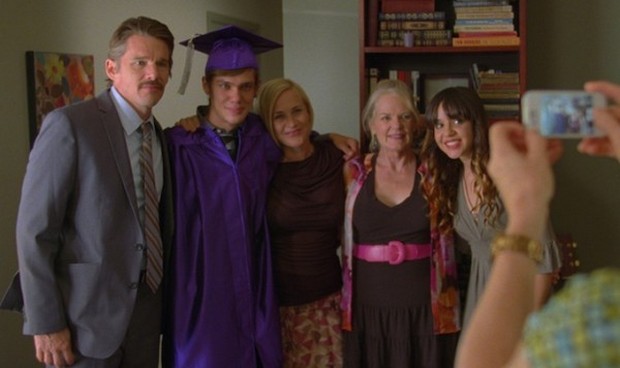 Best Film Editing
Joel Cox and Gary D. Roach – American Sniper
Sandra Adair – Boyhood
Barney Pilling – The Grand Budapest Hotel
William Goldenberg – The Imitation Game
Tom Cross – Whiplash
Whiplash is a simple story, but it pulsates with a kinetic rhythm that sweats the viewers almost as much as the performers with tension and agonizing ecstasy. A big part of that is Tom Cross' editing. However, Sandra Adair's achievement in organizing 12 years of 35mm film is also an understandably award worthy achievement—even if the last 15 minutes of Boyhood felt a bit indulgent.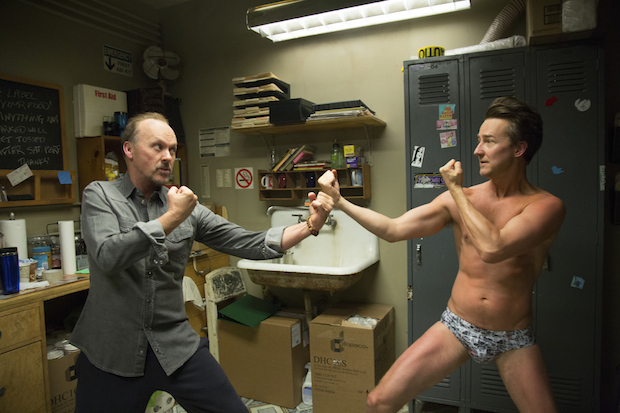 Best Achievement in Cinematography
Emmanuel Lubezki – Birdman
Robert Yeoman – The Grand Budapest Hotel
Lukasz Zal and Ryszard Lenczewski – Ida
Dick Pope – Mr. Turner
Roger Deakins – Unbroken
Last year, Emmanuel Lubezki won his first Oscar for Gravity. It was long overdue for the DP who also lensed, among other films, Children of Men and Sleepy Hollow. Yet, it's time for him to win another, and it is such a staggering achievement that the Academy will be forced to agree. Lubezki and director Alejandro González Iñárritu pulled off a trick not mastered since Alfred Hitchcock, William V. Skall, and Joseph A. Valentine did the same for Rope. Except Birdman's illusion of a single, unending steadicam shot is even more impressive with the way it appears to document Michael Keaton flying around midtown and (in the same illusionary shot) delicately dances with Edward Norton, Emma Stone, and the rest of the cast in the cramped back stages of the St. James Theatre. It is so meticulously planned and intimate that Lubezki and his camera operators (including Chris Haarhoff) should be considered cast members as well.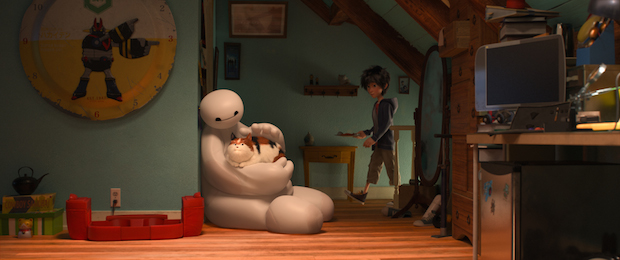 Best Animated Feature Film
Big Hero 6
The Boxtrolls
How to Train Your Dragon 2
Song of the Sea
The Tale of Princess Kaguya
Honestly, this category has lost its excitement for me. Not only did I think The Lego Movie could win this award, I wanted it to! Big Hero 6 is obviously the favorite because Walt Disney Animation Studios is on a hot streak after Tangled—for the perpetually animation slow Academy, this means it began with Frozen. Still, The Lego Movie is the only one I'll remember fondly for years to come. C'est la vie.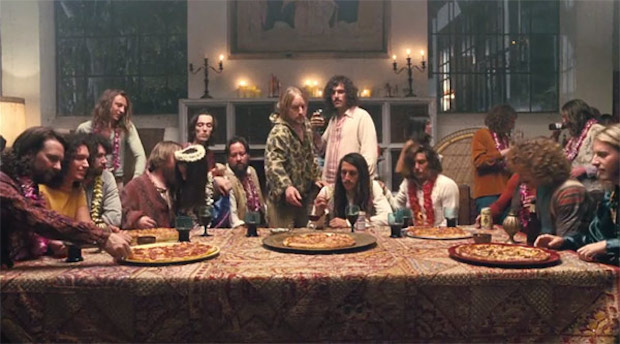 Best Adapted Screenplay
Jason Hall – American Sniper
Graham Moore – The Imitation Game
Paul Thomas Anderson – Inherent Vice
Anthony McCarten – The Theory of Everything
Damien Chazelle – Whiplash
How did Inherent Vice end up here? Better yet, how did Damien Chazelle's Whiplash?! The latter was an original story loosely based on his life (for the record, he neither attended Juilliard nor its fictional Whiplash counterpart, Schaffer). Nevertheless, it's the best film in this category with a stirring screenplay that electrifies viewers with fear and exhilaration. So, it will go to The Imitation Game.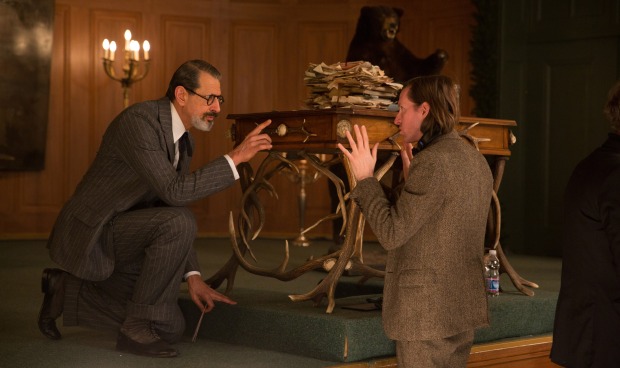 Best Original Screenplay
Alejandro G. Inarrtu, Nicolas Giacobone, Alexander Dinelaris Jr., and Armando Bo – Birdman
Richard Linklater – Boyhood
E. Max Frye and Dan Futterman – Foxcatcher
Wes Anderson and Hugo Guinness – The Grand Budapest Hotel
Dan Gilroy – Nightcrawler
I might prefer Birdman overall, but the beauty of that film came from not only the page, but the mise en scene of the direction, cinematography, and acting; it brilliantly realized itself as a singular self-aware madness. This will be where Oscar voters will likely end up, but Wes Anderson finally challenging himself with a bit of plot that layers itself as a farce, a rip-roaring adventure in the Hitchcockian mold, and a surprisingly poignant meditation on European culture permissively allowing fascism to destroy itself in the 20th century made for me a haunting experience. It also was a terrific bit of world-building that seduces you with desire to visit Zubrowka—with first class accommodations from the Society of Crossed Keys, of course.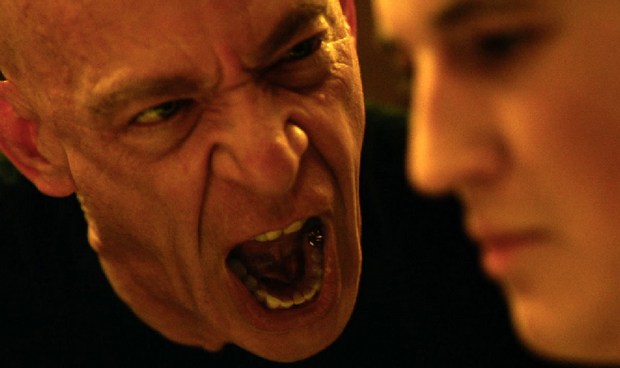 Best Performance by an Actor in a Supporting Role
Robert Duvall – The Judge
Ethan Hawke – Boyhood
Edward Norton – Birdman
Mark Ruffalo – Foxcatcher
J.K. Simmons – Whiplash
J.K. Simmons is going to win this Oscar. We know it, he knows it, and the Academy already knows it too. This is the best onscreen villain since Hans Landa in 2009, and it is the type of role actors go their whole careers missing. Both repellent and inspirational, seductive, and demonic, Simmons gives one for the ages here.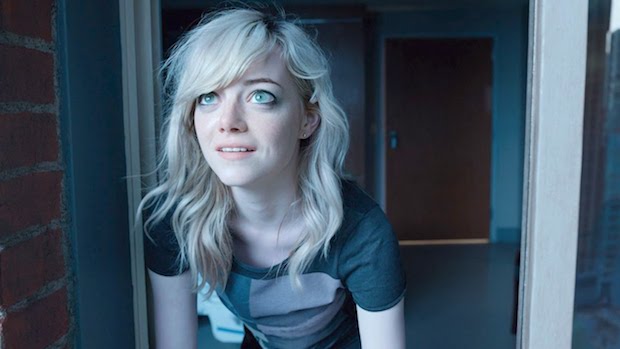 Best Performance by an actress in a Supporting Role
Patricia Arquette – Boyhood
Laura Dern – Wild
Keira Knightley – The Imitation Game
Emma Stone – Birdman
Meryl Streep – Into the Woods
All five nominees earned their right to be here. But Patricia Arquette was searing in Boyhood as a mother still growing up with each passing year just as much as her children. It is an indelible performance that by the final years of Mason's adolescent existence (and the film's experiment) becomes the more fascinating aspect to watch. Arquette's "Mom" embodies her simple cast listing, but she's also so much more than that. Her children may not know it, but we do.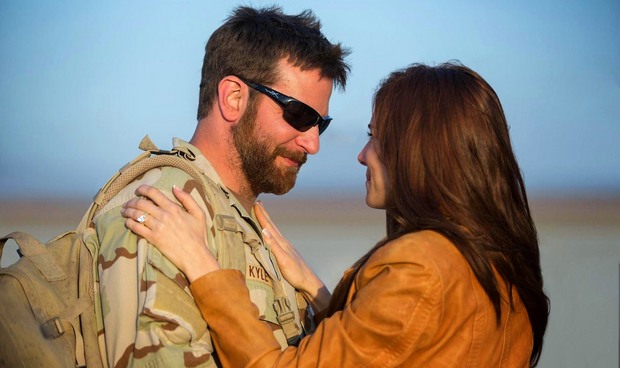 Best Performance by an Actor in a Leading Role
Steve Carell – Foxcatcher
Bradley Cooper – American Sniper
Benedict Cumberbatch – The Imitation Game
Michael Keaton – Birdman
Eddie Redmayne – The Theory of Everything
I was prepared to pick either Ralph Fiennes (The Grand Budapest Hotel) or Jake Gyllenhaal (Nightcrawler) as my preferred choice for this category, but neither is nominated! Nor was David Oyelowo. Somehow, Bradley Cooper's performance in American Sniper sneaked in here, and Carell hung on for sleepy Foxcatcher's behalf after the Academy chose to punish Oyelowo in LBJ's honor. So, I guess I'm all in with Michael Keaton, who will win the Oscar. I find that much more likely than his biggest competitor Eddie Redmayne, whose youth will possibly turn off some of the aging Academy voting population while Keaton has put in decades of work before his moving comeback.
There is the possibility that Keaton and Redmayne cancel each other out, and Cumberbatch sneaks in for the win as a dark horse candidate. But I don't see any of that happening, BAFTA or no BAFTA for Redmayne. After Argo (but really Ben Affleck) was showered love in 2012, do you really think the Academy can resist a comeback story? Keaton is about to become the third Batman to win an Oscar for acting.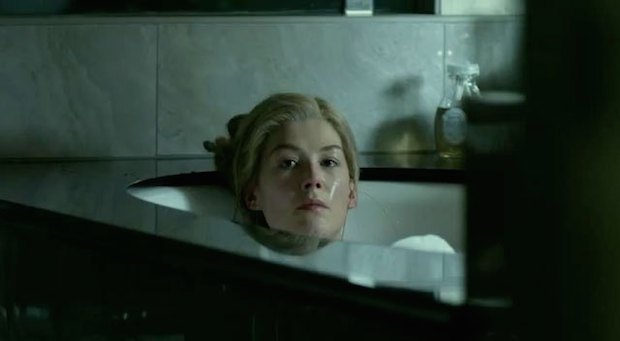 Best Performance by an Actress in a Leading Role
Marion Cotillard – Two Days, One Night
Felicity Jones – The Theory of Everything
Julianne Moore – Still Alice
Rosamund Pike – Gone Girl
Reese Witherspoon – Wild
Julianne Moore has not won an Oscar yet. But she has given hands down the best lead female performance of 2014 with her haunting turn as a woman suffering from early onset Alzheimer's Disease in Still Alice.  The performance is devastating, and the Oscar is hers.
Best Directing
Alejandro González Iñárritu – Birdman
Richard Linklater – Boyhood
Bennett Miller – Foxcatcher
Wes Anderson – The Grand Budapest Hotel
Morten Tyldum – The Imitation Game
I'll just give away here that I think Boyhood will win Best Picture. Naturally, you would think, this means Linklater is a lock for Best Director. While conventional wisdom would hold that to be true, last year the AMPAS split the difference between 12 Years a Slave and Alfonso Cuarón's direction of Gravity. The year before that, Argo took home the top prize while Ang Lee won the Best Director trophy for Life of Pi (granted, this was because of the notorious backlash that came with snubbing Ben Affleck from the directorial category).
It seems Academy voters are increasingly okay with sharing the love. And while Birdman is just a little too weird, and perhaps a bit too smug, to appeal to a plurality of Academy voters as the year's best, the achievement of its endless camera motion and stunning performances will give it a surprising boost over Linklater's equally astounding achievement of filming one story over 12 years.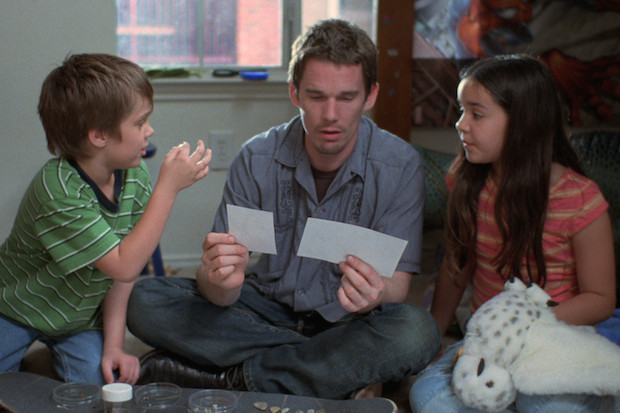 Best Picture
American Sniper
Birdman
Boyhood
The Grand Budapest Hotel
The Imitation Game
Selma
The Theory of Everything
Whiplash
Boyhood is going to win Best Picture. It's a foregone conclusion, and I'm pretty accepting of that. It's not my favorite Richard Linklater movie, but it is his most ambitious and will certainly go down in history as one of the great filmmaking experiments to succeed. If The Imitation Game or Unbroken had been stronger movies, I imagine that Academy would have drifted to those, but one is merely good (though was The King's Speech really that amazing?), and the other is a decorative, ornate, and empty shell. So between the perceived frontrunners of Boyhood and Birdman, the Linklater entry is a little more heartwarming, a little more sincere, and a whole lot more life-affirming about the human spirit and all that jazz, which the Academy loves.
Again, I'm okay with Boyhood winning, because while Birdman was my favorite movie of the year, I had Boyhood in third (Whiplash was drumming away in second, for the record). There is some argument that The Grand Budapest Hotel could sneak this Oscar, but none of the cast was nominated in any of the acting categories. The snubbing of Fiennes clinches that while they're coming around on Wes Anderson, his style is still too niche for their more mainstream tastes. It's Boyhood's to lose.
So, there are my predictions. Agree or disagree? Let me know in the comment section below or tweet me @DCrowsNest.