Features
Oscar Nominees: Music (Original Song)
This year's nominee's for the Oscar for Best Original Song.
With all the categories that cover those who play the characters, those who set the scene and those who shoot the film, we can't forget those who set the ambiance! Music is one of the most important non-acting related parts of any theatrical experience. Without the ominous music, how would we know that something scary is going to happen soon? Without upbeat trills, how would we know that someone has finally made a decision, before they actually say it? Music is what cues the consumer into the true emotions of the situations and what really draws you in. After all, how many times have you put a movie on as background noise only to have your attention pulled back to the movie by a particularly charged piece of music. This article is going to take a look some of the songs that have turned the most heads in the top films of 2012.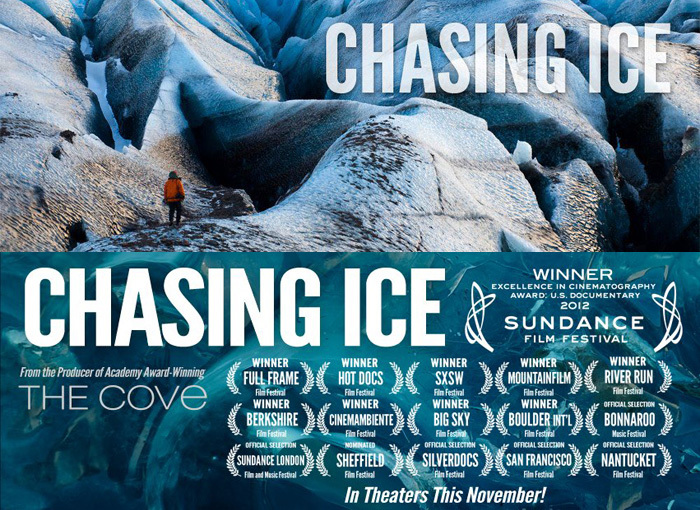 "Before my Time" from Chasing Ice
Music and Lyric by J. Ralph
Performed by: Scarlett Johansson and Joshua Bell
Chasing Ice is a National Geographic documentary about the how much the world's glaciers changed in just a three year time span. With lots of music that evokes excitement for adventure, "Before My Time" is a wonderful departure from the rest. In the style of a 1940's lounge room singer, Scarlett Johansson sings this emotionally evocative song with a gusto I would never have expected from her. Joshua Bell accompanies her on violin in a way that is so fluid and seamless. The piano is reminiscent of waves lapping against the shore. The violin is elegantly placed with lines that complement and enhance the delicate beauty of the piece. The combination of the piano and violin creates the musical image of slowly flowing waters, which goes beautifully with the images it moves along with during the closing credits. This is a truly amazing piece of music that evokes so much emotion from the listener that it feels deeply personal and slightly dream like. There is no description that will do it the justice it deserves. I sincerely recommend that all of our readers go listen to this song at least once. I bet you that you can't stop at just one listen through though.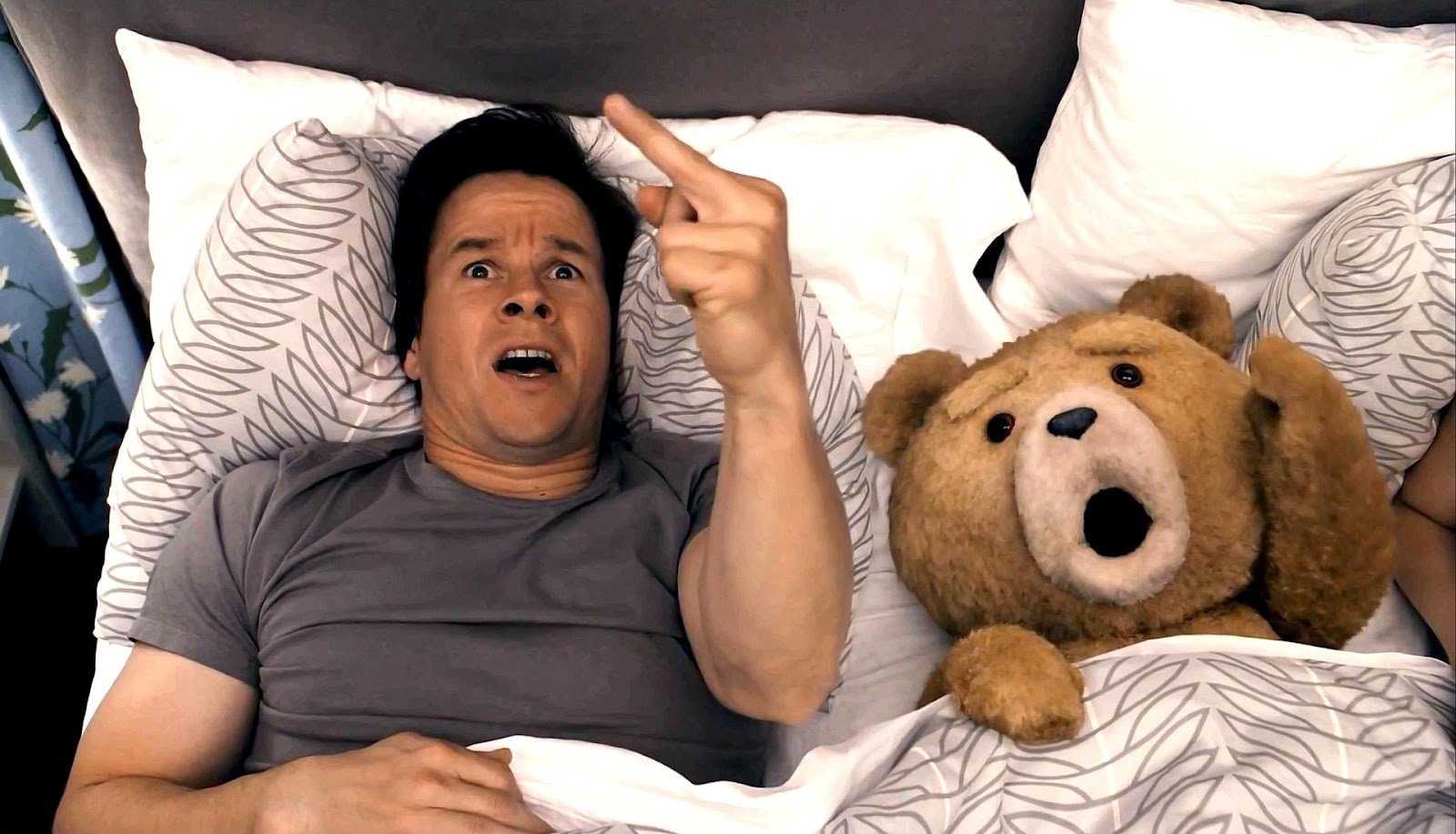 "Everybody Needs A Best Friend" From Ted
Music by: Walter Murphy
Lyrics by: Seth McFarlane
Performed by: Norah Jones
The ever juvenile, but still funny and even kind of heartwarming, Ted is 2012's quintessential low brow comedy. With Marky Mark as the middle aged guy whose best friend is a stuffed teddy bear (Ted) from his childhood, we are blessed with many musical beauties, such as "Thunder Buddies For Life." Somehow, out of all the amazing songs in this film (can you read the sarcasm?), the somewhat cheesy "Everybody Needs a Best Friend" managed to squeeze out the nomination. With the help of the ever soulful Norah Jones, Seth McFarlane's lyrics are brought to life in a song that is reminiscent of 1950's era family sitcom theme songs. In fact, after listening to the song, I found that my brain made the natural transition to the old "Donald Duck" theme song. Norah Jones is backed up by a full jazz band as she sings lyrics such as "Everybody needs a best friend. I'm happy I'm yours!" and "A royal breed, is what you need! So how do you come to be stuck with a bummer like me?" Unlike most of Seth McFarlane's songs, "Everybody Needs a Best Friend" is neither filthy nor pocked with sexual innuendo, which I find refreshing. While it's going up against some serious competition at this year's Academy Awards, this was definitely the best choice for a nomination from this particular film. After all, can you imagine "Thunder Buddies For Life" going up against, well, any of the other amazing songs that have been nominated?
"Pi's Lullaby" from Life of Pi
Music by: Mychael Danna
Lyrics and Performance by: Bombay Jayashri
While both previously mentioned songs fit very well into the American music scene, "Pi's Lullaby" from Life of Pi does not. This song is not typical Americana, but it can most definitely pride itself on being a grand example of musical days gone by in India. Unfortunately, this beautiful song has been marred by a claim of plagiarism by the Irayimman Thampi Smaraka Trust at Varanadu. This group alleges that Bombay Jayashri's song is a word-by-word translation of composer Thampi's renowned lullaby in Malayalam called "Omanathinkal Kidavo." Miss Jayashri has vehemently denied all accusations. Even with the drama and plagiarism accusations that surround this song, it's hard not to be sucked into the melody. While many of us do not speak or understand Hindi, the feelings meant to be portrayed through the music are universal. If you watch the official music video, there are scenes in which it seems the song should not fit (such as the ship being violently thrown about at sea), but somehow it all meshes very well. With a slow, dreamy tempo, this song softly lures the listener into a world of mild breezes, warm sun beams and swinging hammocks. Calling it a lullaby is very appropriate since the soft, harmonic sounds of a flute, along with hand drums and traditional India sitar could easily lull the listener into a peaceful slumber.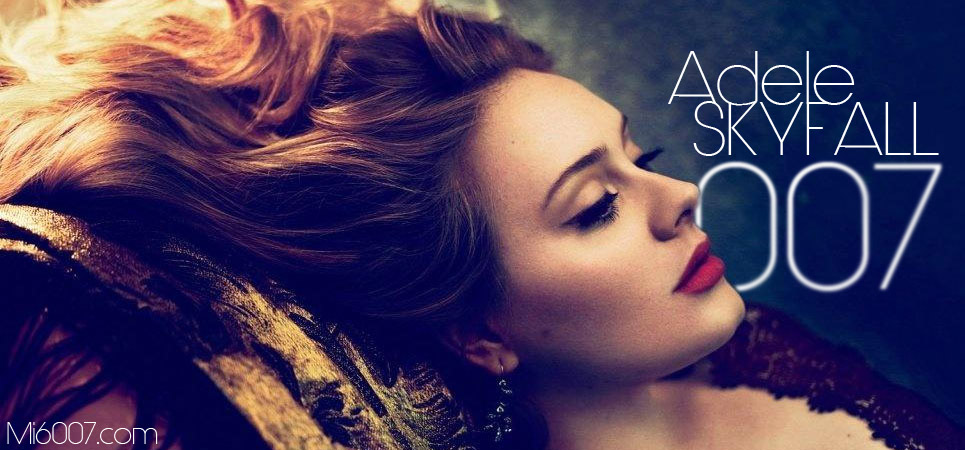 "Skyfall" from Skyfall
Music and Lyrics by: Adele Adkins and Paul Epworth
Now popular and widely loved pop-soul singer, Adele partnered with fellow Brit musician Paul Epworth to write the title song for the newest Bond film, 2012's Skyfall. With many highly talented musicians having done previous Bond title songs, I can only imagine that there was a large amount of pressure on Adele and Paul to live up to the expectations set before them. While all the James Bond title songs have a common style and theme, Adele and Paul's version is slightly less intense than many of its predecessors, but no less amazing. This year's Bond title song, "Skyfall" follows its forerunner's lead with the ever present and grandiose orchestral accompaniment. Where the song deviates from the normal track is in the deliverance of the lyrics. While the vocalists of the previous Bond theme songs have almost always portrayed pride and exuberance along with triumph, Adele's voice seems to hint at defeat and downfall. Because many of Adele's songs share the common theme of depression, I'm not sure if this song differs so much from the others because of the singer or because that was the intent. Or perhaps the original intent was for the song to hint at dark times ahead and they then employed Adele to do what she does best. With a full orchestra to back her up, Adele's brassy voice lends just the right amount of feminine wonder to the very masculine, action packed spy film. It's nice to hear Adele sing about something other than ex-boyfriends and heartache for once.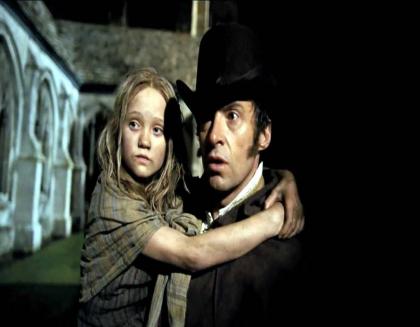 "Suddenly" from Les Misérables
Music by: Claude-Michel Shönberg
Lyrics by: Herbert Kretzmer and Alain Boubil
Performed by: Hugh Jackman
Not a song from the original Les Misérables, "Suddenly" is sung by Hugh Jackman's character Jean Valjean after he rescues Cosette from the Thénardiers. While it is a new addition to the Les Miz line up, "Suddenly" fits in very well and fills a gap that was created when the original novel was translated into the musical. In the movie, this song accompanies Valjean and Cosette as they ride in a carriage to Paris. The lyrics explain Valjean's trepidation at bringing this little girl into his life. Will she learn to love him? Will they coexist well? There are many questions asked in this song that would otherwise go unmentioned.  While many of us think of Hugh Jackman as a man's man, his voice lends a touching and kind element to this otherwise heartbreaking tale. Instead of the gruff, hard nature one might expect from our much loved Wolverine, Jackman's voice is almost timid, as if he's afraid to think of what might be. While there are no other versions of this song to compare Jackman's version to, I don't think it's necessary. If anyone tries to mimic this song in future retellings of Les Miz, they will be hard pressed to find someone with such an amazing ability to portray the right balance of vulnerability and hope.