News
Oscar Nominations: Snubs and Analysis
We look at who was surprisingly left out of the Oscar nominations this morning, and who stands to win come March.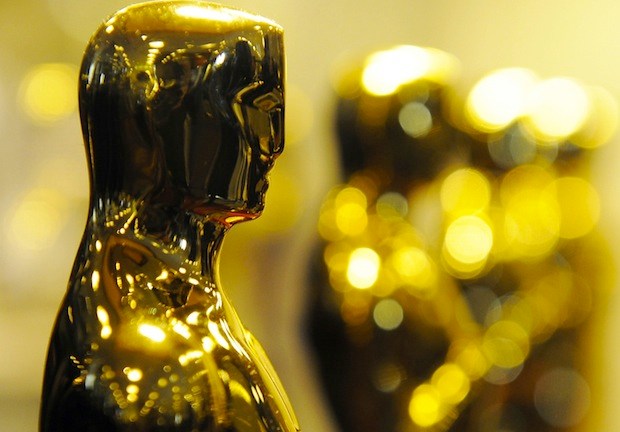 Every awards season brings a slew of glistening Oscar nominees and soon to be Academy Award winning darlings. However, that is not the story people really care about. They want to know who was snubbed, dissed, ignored, and just overall wronged in the gilded fury that is nomination day. And further, now that we have the contenders, who is poised to take the stage of that shining Dolby Theatre with an auspiciously bright little gold man in their hand? We break down the snubs, the misses, and the probable awards dynamics from this year's Oscar nominees.
The one movie to most surprisingly get snubbed for this year is Captain Phillips. A harrowing thriller that captured the real-life nightmare of a merchant vessel overtaken by Somali pirates, it was a white-knuckled thrill ride with an Academy Award-ready performance—by apparently only Barkhad Abdi as the chief hostage taker. And Abdi was genuinely fantastic in a performance that more than deserves its recognition. But one gnawing question lingers—where is Tom Hanks?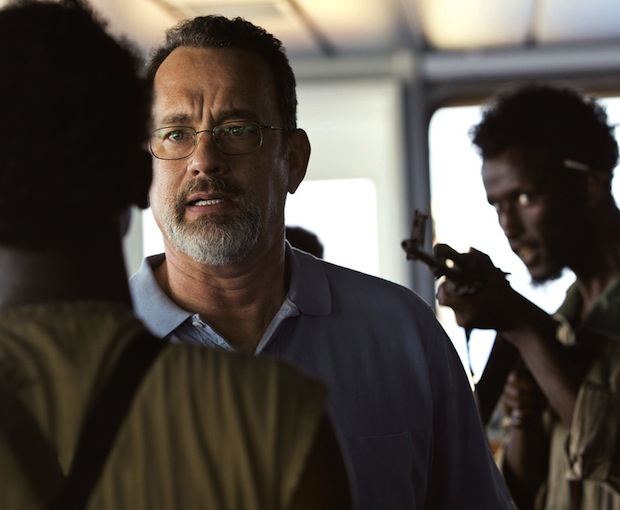 Once the posterboy of the Academy—he was nominated five times by the AMPAS between 1989 and 2001, winning twice consecutively for Philadelphia and Forrest Gump—Hanks has found himself again and again left out in the cold following memorable turns, and Captain Phillips is easily his best performance in years. The final scene of the movie where he comes to grips with the reality of his situation is so raw and powerful that I wrote in September that "[It] will linger long past Captain Phillips' opening weekend and well through awards season." Whoops.
So what happened? Apparently, the Academy just did not like this barebones thriller that depended on (incredibly) intense suspense over multi-layered plotting. Indeed, my one critique was that when it occasionally reached for broader, macro-awareness of the West's entire history with Somalia and Africa as a whole, it often felt strained and wanting. That is also perhaps why Paul Greengrass, who received the Directors Guild nomination for his effort, was also shut out of the Best Director category by the Academy. Indeed, it only got a token spot in the Best Picture stable, which can now fit up to 10 nominees (though the AMPAS only elected to give nine film as a nod this year), but we all know the five directorial nominees is the "real" short list. However, many of these same criticisms and stylings could also be addressed to Greengrass' previous Best Picture and Best Director effort, United 93. This change in tone might simply be due to 2013 being much more competitive a year than 2006. Also, while Alexander Payne's rather minimalist approach to Nebraska would obviously appeal less to a guild of directors, a voting body like the Academy, even its more traditional directors, has proven it is always gaga for Payne. And strangely, it was Greengrass who got the boot from the category, as opposed to the sci-fi auteur…Nonetheless, it is still curious that the one about 9/11 is recognized, but the story of Captain Phillips surviving is largely ignored.
Another co-star of Hanks' who also felt the icy cold shoulder today was Emma Thompson with her remarkable turn in Saving Mr. Banks. While the movie itself was always going to be a little too schmaltzy (and creatively loose with the facts) to garner recognition in the "big categories," Thompson is, without hyperbole, marvelous in that movie. She is so perfectly prim and brittle in her performance as P.L. Travers, the woman who created Mary Poppins, that the filmmakers defiantly ended the film on a closing credits sequence that played actual audio of Travers' "suggestions" to the Disney creative team. They knew Thompson was that effortlessly perfect. Hence, Thompson picking up nominations at the Golden Globes, SAG, BAFTA, and the Critics Choice Awards. Yet, she was found empty-handed this morning when the Oscars came around. The obvious reason for that is the Academy chose to recognize Amy Adams for Best Actress when she went ignored by the traditional acting indicator of SAG. Adams also won the Golden Globe, however that was in the Globe specific category of "Best Actress in a Comedy" (American Hustle is a comedy?). Personally, we are glad to see Adams recognized by the Academy in a performance that was less showy than many of her co-stars' parts (though she certainly showed the most plunging necklines). Adams is ultimately the emotional crux of the picture. However, the fact that bait-ish work like August: Osage County would get in there first is more a tribute to either Meryl Streep's reputation as the best actress alive, The Weinstein Company's Oscar reach, or both. Because it certainly is not the one to beat.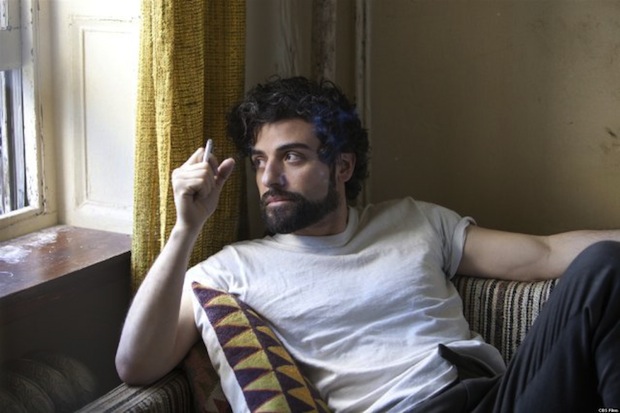 One movie that was determined to be the opposite of "Oscar bait," and proved it today, is Inside Llewyn Davis. A slight, but moving ode to the indie folk music scene of Greenwich Village circa winter 1961 in the main, but to artistic failure on the whole, the movie was quiet, introverted, and ultimately too of itself to be recognized by the Academy in any meaningful way. Beyond a few token nominations for cinematography and sound mixing, Inside Llewyn Davis was completely shut out. The Best Picture category even had a tenth spot that was decidedly not exercised by old Oscar, which could be seen as the biggest snub of all to the Coens who have enjoyed award season adoration since 2007's No Country for Old Men. This shouldn't necessarily surprise anyone, except if we remember that the Academy miraculously applauded the insulated A Serious Man, which was anything but general audience friendly. One reason could again be that 2013 is more competitive, but this almost feels like the changing of the winds. Nobody has been as surprised by the awards pedigree the Coen Brothers have established as Joel and Ethan. Perhaps by making a movie so small and so specific, they knew that the affair might finally be over. No Country and True Grit were genuine crowd-pleasers. I suspect that until they make another such film, the Academy's romance with the folksy duo is done for the foreseeable future.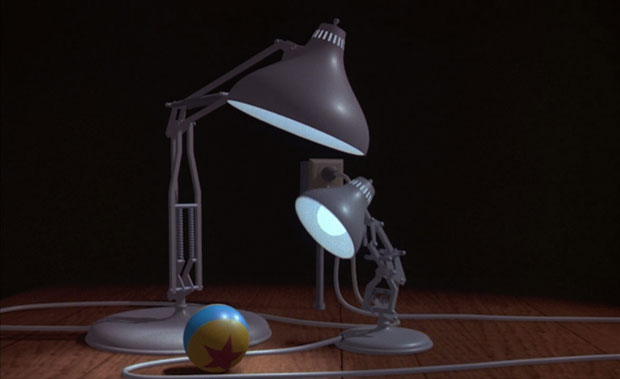 Two intriguing subtle digs were films that stood the best chance in only a specific category or two: Monsters University and Blackfish. In the former's case, it is almost a belated reproach of Pixar's film slate as of late. Yes, last year Brave took home the prize for Best Animated Film to the chagrin of many critics (one's writing right here), but there is no denying it was still a quality film and that Pixar is nearly synonymous with this category, having won seven out of the 12 years its existed. And while Pixar got the slight dig in 2011 when Cars 2 was ignored, Monsters University was well-received by nearly everyone, including us. Frozen, The Wind Rises, and Despicable Me 2 making the cut first is not only logical—it's deserved. But The Croods and Ernest & Celestine? I think Oscar is trying to send you a message, Pixar.
One whose message the AMPAS voting body SHOULD HAVE listened more readily to is Blackfish. Hands down one of the most gripping and accessible documentaries of the year, Blackfish's controversial exploration of the three deaths related to the Orca Tilikum at SeaWorld (as well as Sealand of the Pacific) feels not only like an oversight, but another example of culture ignoring this everyday tragedy committed in water parks around the world. The Oscars may not have cared, but if you have access to Netflix, watch this movie. Now.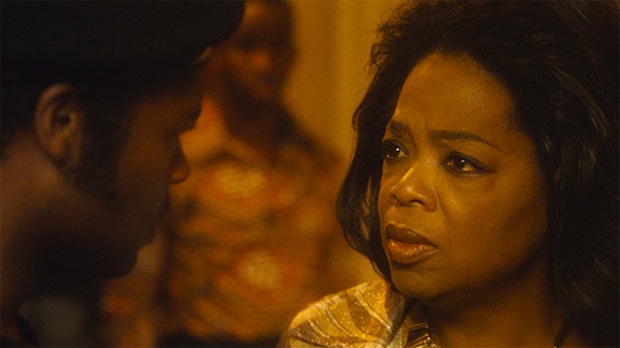 Two films that were completely shut out are Lee Daniels' The Butler and Fruitvale Station. Two of the sleeper hits of summer, for the mainstream and critical circles respectively, both took very different and sharply contrasting views about race in America. Both were considered awards season hopefuls and both were completely ignored, including Oprah Winfrey's turn as Gloria Gaines in Lee Daniels' The Butler, which netted her a SAG and Golden Globe nomination. And the sad truth is that for the Academy, any political issue tends to coalesce around one movie, an unwritten rule that's long been quietly enforced.
Which brings us to where the Oscar race appears to be headed. Namely 12 Years a Slave versus American Hustle. The two Best Picture winners at the Golden Globes are going to run headlong into one another for Best Picture, Best Director, and many of the acting categories as well at this year's Oscars.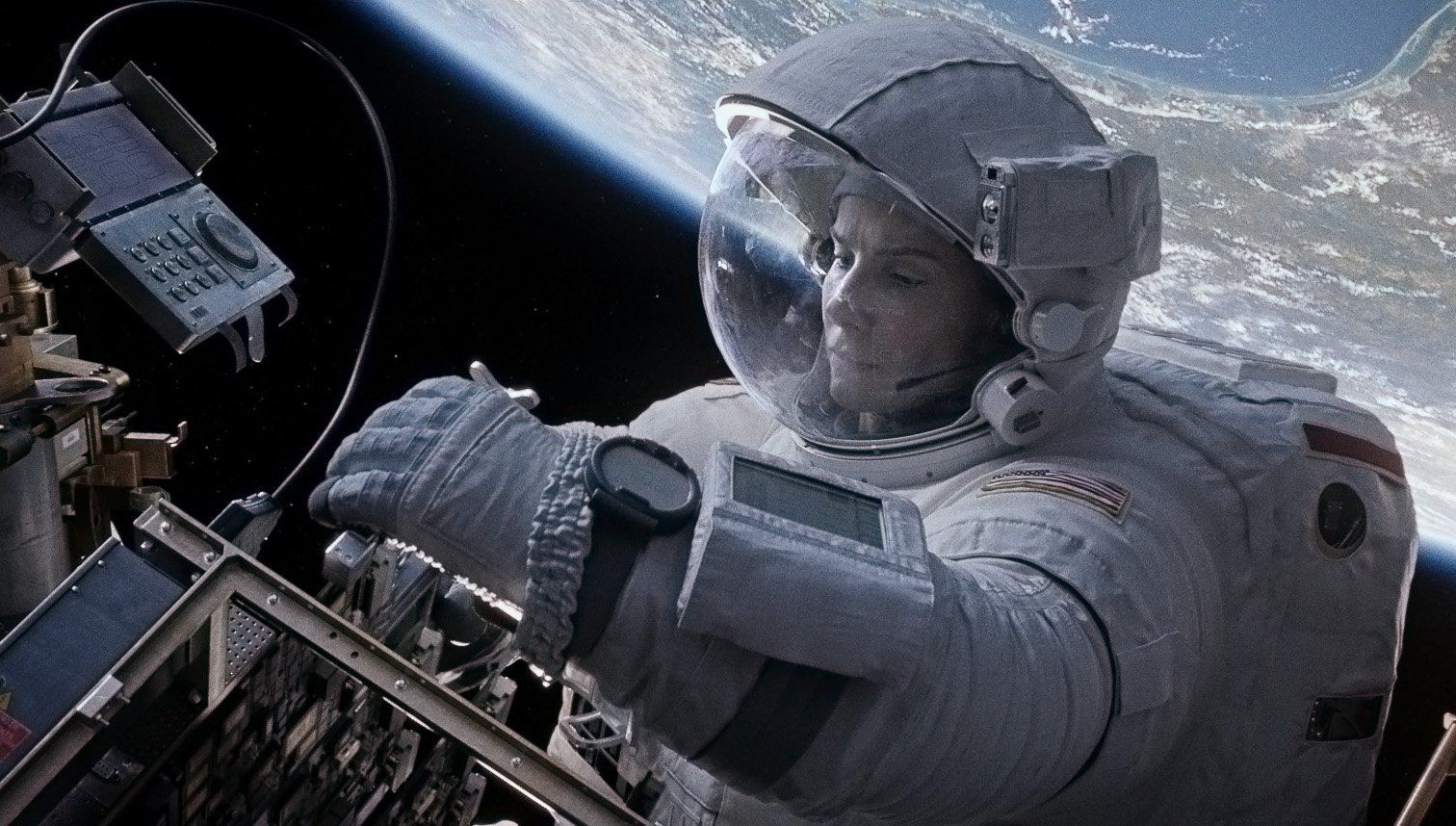 Yes, Gravity tied American Hustle for 10 nominations, the most of the year. It was a real coup for Alfonso Cuarón and Warner Brothers, the studio that fought for years to get that movie made with the Children of Men auteur (well at least Jeff Robinov did before being unceremoniously pushed out last June). And it is a direct credit to the panache of Gravity that it got in the "final five" listing from the Best Director category. Likely the Producers Guild recognition of Gravity, as well as Caurón picking up the DGA nomination two days before Oscar ballot deadlines, pushed it over the top for the AMPAS, which is notoriously apathetic for crowd-pleasing genre fare, no matter how many other accolades they receive (right, Alfred Htichcock, Stanley Kubrick, Christopher Nolan, and pre-Schindler's List Steven Spielberg?). But Gravity has showcased once more that physics and precedence does not apply to its staggering vision, which also earned star Sandra Bullock a Best Actress nomination.
…But Gravity will still have to settle for "It was just an honor to be nominated" prestige. Despite Cuarón receiving the Golden Globe award for directing—as the HFPA is always more "populist" than its awarding peers—Gravity is still a science fiction film that relies more on a visceral experience of seamless visual effects that genuinely trick the eye into believing it's witnessing a steadicam shot floating through orbit. Cuarón may have beat Greengrass out for the "thriller" spot once the Academy squeezed Alexander Payne in, but it is incredibly telling that Cuarón's screenplay, co-written with his son Jonás Caurón, is absent in the Best Original Screenplay category. It was also ignored by WGA, but their strict guild rules always makes those nominations a bit of a one-off that is a poor barometer for Academy Award choices. But now that we've seen those said choices, the exclusion of Gravity indicates that the film is still primarily eye candy to a voting body that will shower it with technical awards on March 2. Seriously, it's had Visual Effects locked up since at least the Toronto Film Festival. But for the "big" awards (Picture, Director, the acting selections), it will have to simply settle for today's nods.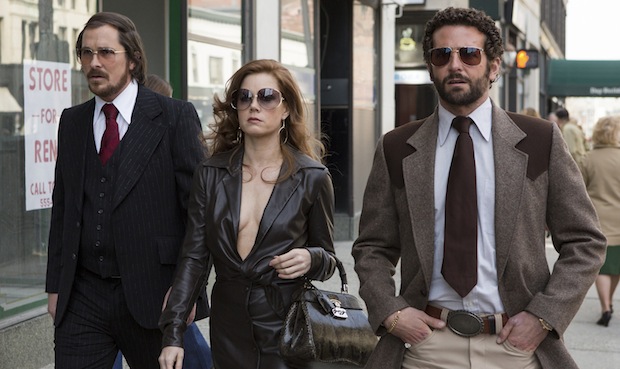 Conversely, American Hustle is in great shape to go head-to-head with the historical epic that is 12 Years a Slave. American Hustle has many of the hallmarks of a film ready to win the big prize: A talented movie star who is already an awards darling in the bombshell form of Jennifer Lawrence, the expected winner and frontrunner in her category of Best Supporting Actress; the charming "it's kind of a true story, but happier" tone that sets it in a period that already was nostalgically noted in last year's Argo and is even more romanticized now in Hustle; the four quadrant appeal of having an actor nominated in every major category of Best Actor, Best Actress, Best Supporting Actor, and Best Supporting Actress (Christian Bale, Adams, Bradley Cooper, and Lawrence, respectively); nominations for the vital categories of Screenplay and Director; and an Oscar campaign narrative that suggests, it is "his time." The "he" in this case would be David O. Russell who has been repairing his bad public image following nightmare set stories on Three Kings and I Heart Huckabees, and who has become a reliable Academy stalwart, earning multiple nominations for directing, writing, and Best Picture for The Fighter (2010) and Silver Linings Playbook (2012). Also, not-so-coincidentally, both of those films featured all four of his leads in American Hustle in Academy-nominated performances, two of whom won (Bale for The Fighter, Lawrence for Silver Linings Playbook).
Plus with the slight edge of 10 nominations, all the political winds seem ready to push American Hustle over the finish line for Best Picture and Best Director. However, the last time Sony's Columbia Pictures ran a Best Picture winning Oscar campaign was…with Gandhi in 1982.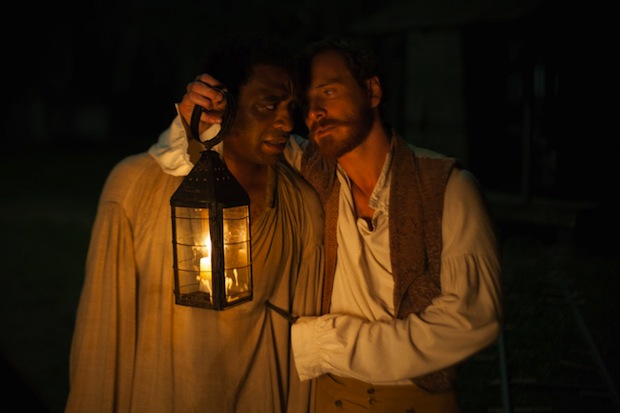 Then again, Fox Searchlight isn't exactly The Weinstein Company either when it comes to Best Picture winners. The strength of Fox's 12 Years a Slave, besides arguably being the best movie of 2013, is that it's also enjoying its own political winds. As the only remaining film in the race to deal with race in America after two strong contenders got snubbed, there will be increased attention paid to 12 Years a Slave. Beyond the politics, it stands as one of the most remarkable portraits of a historical period(!) infamous for its human suffering. And nobody has done suffering quite as captivatingly or horrifically as Steve McQueen, the director of Hunger and Shame. 12 Years is the most unflinching American studio (distributed) gaze into period atrocities since Spielberg's Schindler's List. It is strikingly unsentimental and methodical in its machinations of exploring human degradation, and it features two stunning performances by Chiwetel Ejiofor and Michael Fassbender, both of whom may be frontrunners, save for the star wattage of going method for Matthew McConaughey and Jared Leto in Dallas Buyers Club (there is also the school of thought that Leonardo DiCaprio will earn his overdue Oscar for The Wolf of Wall Street, but that remains unlikely given the controversy surrounding the picture's lasciviousness).
At the moment, I would dare say that Hustle will win more awards between the two, but 12 Years will still take the top prizes. However, we'll have a clearer picture of the dynamics once the Directors and Producers guilds award their favorites; SAG is almost certainly going to award American Hustle for Best Ensemble.
There are other subjects to focus on as the Oscars telecast inches ever closer. Frozen all but has Best Animated Film and Best Original Song in the bag, while Gravity will enjoy its own impressive sweep of technical awards. How much of a frontrunner is Cate Blanchett for Best Actress and can the competition catch up? Also, could Spike Jonze finally win an Oscar for his screenplay for Her? We'll discuss this all and more in the coming weeks in our march to the red carpet!
Like us on Facebook and follow us on Twitter for all news updates related to the world of geek. And Google+, if that's your thing!