News
Orchestral Version of Classic Spider-Man Animated Theme is Amazing
Michael Giacchino has recorded a version of the classic animated Spider-Man theme song for the new Marvel movie.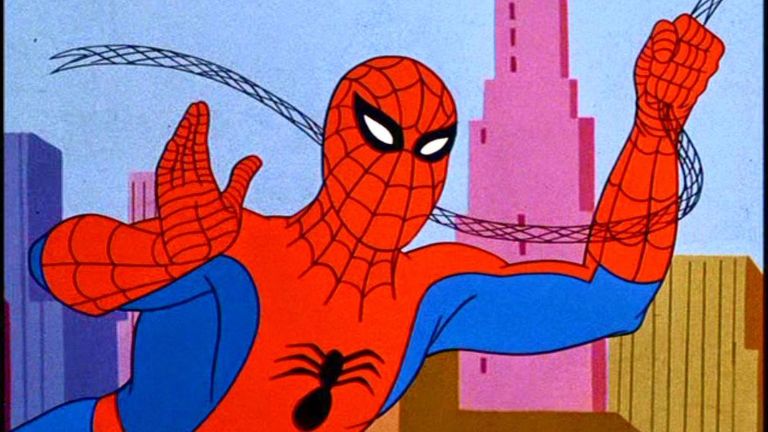 We can all agree that Michael Giacchino is great, right? Don't love the new Star Trek films? Surely you can at least appreciate his score. Giacchino also brought the often unmemorable Marvel Studios scores to another level with his work on Doctor Strange.
We were already excited by the news that he's picking up the baton from Danny Elfman and James Horner for Spider-Man: Homecoming, but he just gave us even more reason to be excited, posting an orchestral rendition of the famous theme tune from the 1967 Grantray-Lawrence Spider-Man animated series.
Yes, I'm referring to the one with the lyrics that remind you that Spider-Man "does whatever a spider can, spins a web, any size, catches thieves, just like flies, etc." The endlessly catchy tune was written by Paul Francis Webster and Bob Harris, and has been covered by The Ramones (among other acts). It's probably the most iconic piece of music associated with Spidey, and with good reason. So to hear it done "seriously" by an orchestra is just an absolute treat.
Check it out…
— Michael Giacchino (@m_giacchino)
May 19, 2017
Here's the original, just in case you need a comparison…
This isn't the first time we've heard the tune referenced in Spidey movies, as it showed up as a joke in the Sam Raimi films. Marvel has referenced their 1960s theme songs in the past, when the original Iron Man tune appeared as party music in the 2008 film. I wouldn't expect this to be the "main theme" of Spider-Man: Homecoming, but we're sure to hear it in the closing credits.
Incidentally, ALL of the instrumental music from that late '60s Spider-Man animated series is incredible, and you can listen to a ton of it here.
And just because, here's that Ramones version, because we don't bump the Ramones enough on this site…