News
One Piece: Gold – Exclusive Clip From the Movie
The Straw Hat Crew is back for a golden adventure in this English dub of the new Once Piece movie, coming to theaters this month!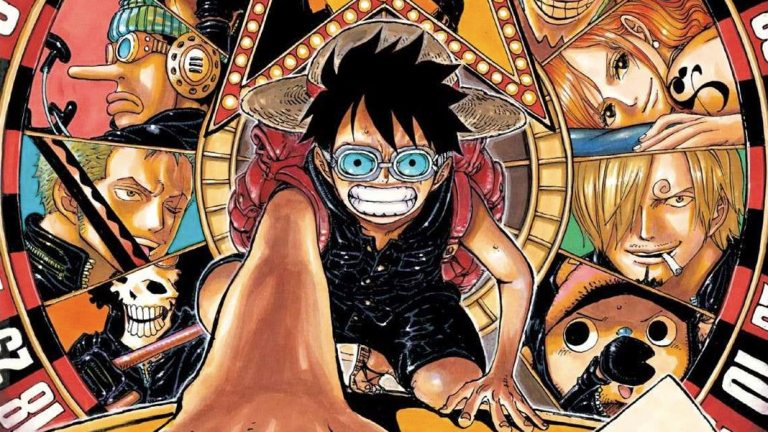 The path to the One Piece is an awfully long one, isn't it? Not that fans of the long running One Piece seem to mind, as One Piece Film: Gold is the 13th movie in One Piece film series. The newest movie, receiving a full dub thanks to Funimation Films, has the Straw Hat crew facing the greatest temptation for any pirate. Check out our exclusive clip from the film below.
Who wouldn't be as enraptured as Nami is with the sight of everything made out of gold? As is the case for most features from Toei Animation (Dragon Ball Z, Dragon Ball Super, Sailor Moon) the animation in the above clip is astounding. The integrated use of CG with the animated characters if flawless and the endless tracking shots are a beauty to behold.
Check it out:
One Piece: Gold – Exclusive Movie Clip by denofgeek
If you aren't a die hard One Piece fan, don't worry, this movie is made for you. One Piece Film: Gold is a standalone movie that doesn't require any familiarity with the previous movies or series to enjoy the adventure. Whether you're a total newbie to the series, only have vague memories of watching the series on 4KidsTV, or you've been with the series for the long haul this movie should prove entertaining for all. 
Originally a Japanese manga series, One Piece was adapted into a television series by Toei Animation that has since aired over 760 episodes. As of August 2016, the original manga series has more than 380 million copies printed worldwide, making it the #1 best-selling manga series of all time. 
One Piece Film: Gold is set to be released in select theaters January 10th-17th. You can purchase tickets at http://www.funimationfilms.com/movie/onepiecegold/
What are you most excited for in the movie? Let us know in the comments below.
Dreamin', don't give up Shamus Kelley! Follow him on Twitter!