News
Okja: How Bong Joon Ho Went West (and to Netflix)
We chat with Okja cast, including Tilda Swinton, Paul Dano, Lily Collins and Steve Yeun, about working with a master like Bong Joon Ho.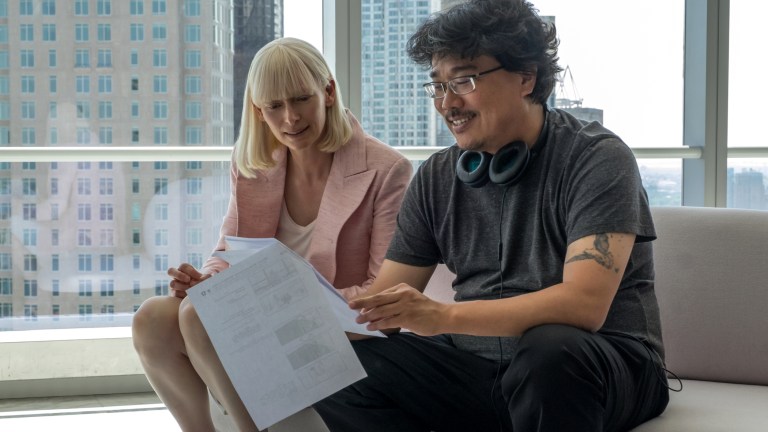 Increasingly, one of the sleeper hits of the summer appears to not even be playing in major multiplexes across the country. Nay, Bong Joon Ho's delightful Okja is primarily only being viewed on Netflix, and it's changing the way folks may consider watching new movies while also introducing an auteur like Bong to an audience who would have otherwise never had the opportunity to discover his work.
Bong Joon Ho is of course a respected South Korean auteur from decades of moviemaking that includes masterpieces of sci-fi/horror like The Host (2006) and dystopia, as seen in his first Western film, Snowpiercer (2014). The latter caught on slowly as a cult classic in the U.S., but Okja is finding a huge audience right now. Overnight, folks are declaring a newfound interest in veganism, and the film is getting notable cheerleaders like Jessica Chastain showering it with praise on Twitter. It is wonderful to see Joon Ho crossover into a larger market, and his Okja cast would seem to agree.
Our Matt Schuchman had the opportunity to recently sit down with Tilda Swinton, Paul Dano, Steve Yeun, Lily Collins, and Giancarlo Esposito to discuss the Netflix darling about what happens when a super-pig is raised to grim results.
We are able to discuss what it is like working with an auteur, particularly one where there might be a language or culture barrier, and just how rewarding it is to be placed in a world of pigs and neurotic capitalists… to be fair that's not so strange at all!
Okja is streaming on Netflix now.