News
Nosferatu Remake Casts Anya Taylor-Joy
Anya Taylor-Joy will star in Robert Eggers' Nosferatu remake!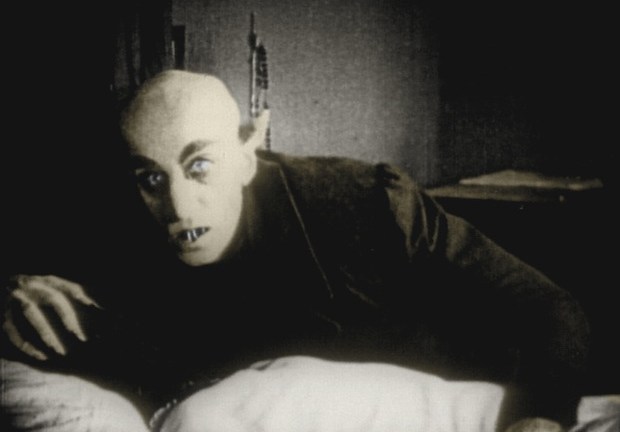 With the vampire craze of the last decade finally losing its bite, it would seem that there is a new cycle of the Undead's image clearly taking place in popular culture. Already on television, TV series like The Strain and Penny Dreadful have returned to the creatures' bloodcurdling roots, but it appears now that Studio 8 is looking to resurrect the original unholy beast of live-action storytelling: Nosferatu. 
The movie will be directed by Robert Eggers, who directed critically acclaimed The Witch in 2015. Variety reports that Anya Taylor-Joy, who starred in The Witch, will reteam with the director for Nosferatu. Taylor-Joy recently starred in M. Night Shyamalan's horror thriller, Split, and is currently filming the X-Men movie New Mutants. 
Nosferatu, which famously starred actor Max Shreck as "Count Orlock," was an unauthorized retelling of Stoker's stale, save for name changes and a location switch from the monster arriving in England to Germany. However, Murnau's visage of the vampire being one linked to not only death but the horror of the Black Plague in Europe is one that still haunts more than any pair of pointy fangs.
Indeed, Nosferatu was thought lost for decades due to a copyright lawsuit until a complete copy of the film was found, but its impact has proven eternal since it has already been redone once into another considerably formidable classic: Nosferatu the Vampire, which was directed by Werner Herzog in 1979 and which starred Klaus Kinski as the Undead demon whose contagious reach of pestilence took on the scale of grand art and even beauty.
The original vampire picture also was the subject of the dark comedy Shadow of the Vampire, which starred John Malkovich as F.W. Muranu and Willem Dafoe as Max Shreck; the movie's fictional premise was the amusing conceit that Shreck really was a vampire hired by Muranu to procure authenticity.
One imagines that revisiting this familiar classic again will take some considerable use of new blood. If you're interested in checking out an interesting new version of the original film, check out Getty's Nosferatu: The Non Silent Film!
Read and download the full Den of Geek Special Edition magazine here!