News
No Game No Life Zero Comes To American Theatres
The adaption of the light novel series comes to screens for a two-night event.
Anime fans are in for a treat when the film No Game No Life Zero comes to American theatres on October 5th and October 8th, 2017. The Sentai Filmworks anime film is an adaption of the sixth volume in the Japanese light novel series, No Game No Life. This comes after the film's highly-anticipated screening at the Los Angeles Anime Film Festival.
The film will also be screened with exclusive content including special footage of the cast and crew of No Game No Life Zero. That will include Sentai Filmworks ADR (dub) director Kyle Jonesas well as American voice actors Scott Gibbs, Caitlynn French, Shannon Emerick, Kira Vincent Davis and Sara Ornelas.
A summary of the films plot is below.
Six thousand years before Sora and Shiro were even a blink in the history of Disboard, war consumed the land, tearing apart the heavens, destroying stars, and even threatening to wipe out the human race. Amid the chaos and destruction, a young man named Riku leads humanity toward the tomorrow his heart believed in. One day, in the ruins of an Elf city, he meets Shuvi, a female exiled "Ex-machina" android who asks him to teach her what it means to have a human heart. 
Take a look at the poster for the films release as well.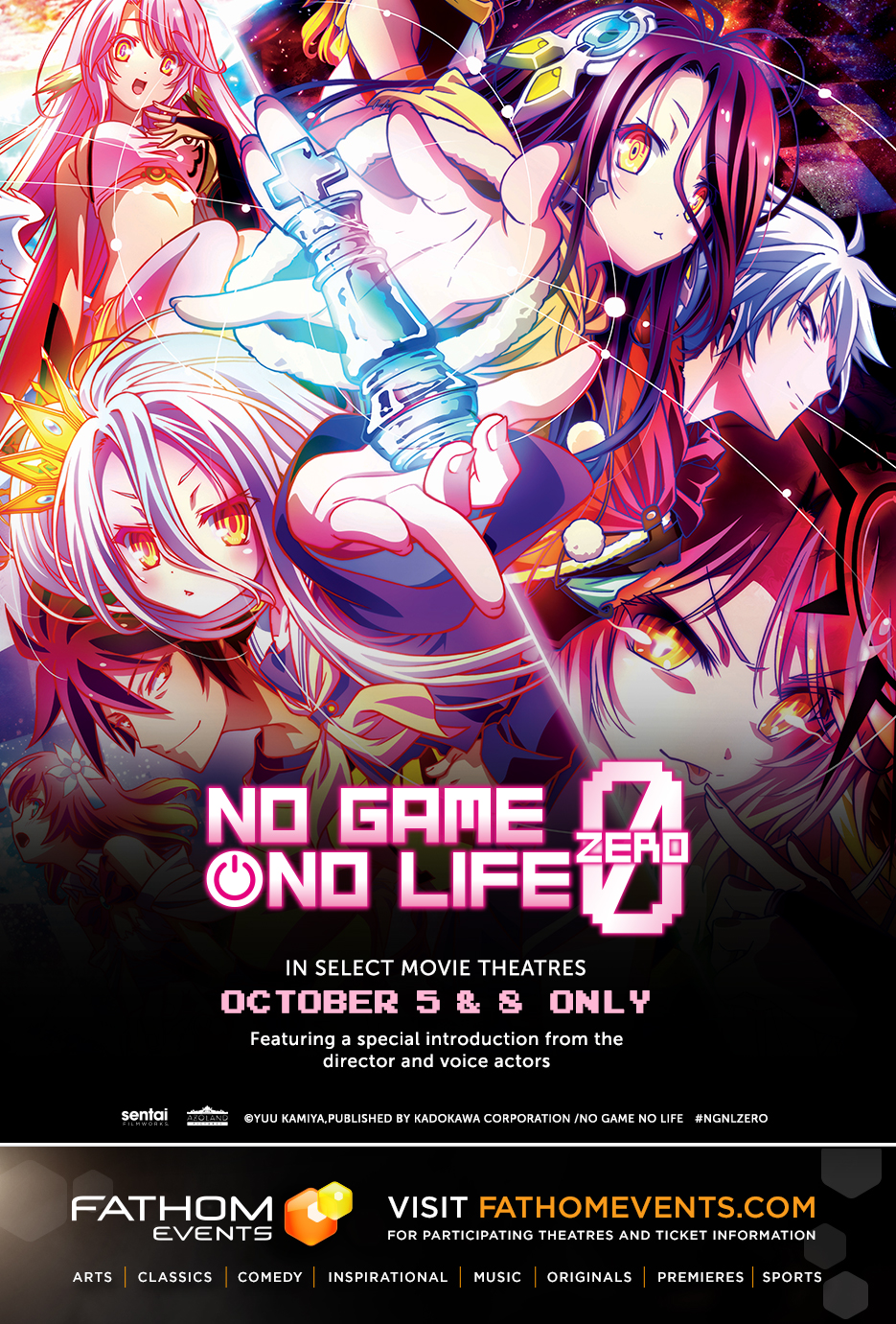 Make sure to visit the film's
event page here
. The October 5th screening is a subtitled showing while the October 8th screening is dubbed. 
Shamus Kelley has all of the game and all of the life. Follow him on Twitter!