News
Nintendo Switch Buyer's Guide: Console, Games & Accessories
Thinking about getting yourself a Nintendo Switch? Here's what Amazon has to offer...
It's been the talk of the town for the last few months, and now its time has finally come: The Nintendo Switch is being released today (Friday, March 3).
It's the latest offering from the kings of console gaming, with its major new feature being some seriously enhanced adaptability. Want to play at home on your own, with a group of friends, or on the move? The Switch lets you do all that and more. 
If you've been considering placing an order, let us fill you in on what Amazon have to offer!
The Console Itself
These babies are selling like hot cakes, so you better get out your wallet fast. But if you've not already read up on the console, let us fill you in on the basic features.
The Switch boasts three unique playing modes: You can connect the console up to your TV and enjoy your games the traditional single-player way, or you can merge the controller with a smaller screen and take the experience with you on your travels, or you can break the controller down into two smaller controllers for local multiplayer fun.
You can even bring your Switch to a friend's house and combine it with up to 7 other Switches for massively multiplayer shenanigans. Online multiplayer, of course, is also an option. It's got something for every situation, basically.
Optional Extras
There are loads of optional extras you can pick up to modify your Switch to your personal gaming preferences. You can buy a Dualshock-esque "Pro Controller" to customize the experience to suit your tastes, or buy a Compact PlayStand to make playing away from a home that little bit easier, and more, if you care to look further!
The Legend Of Zelda: Breath Of The Wild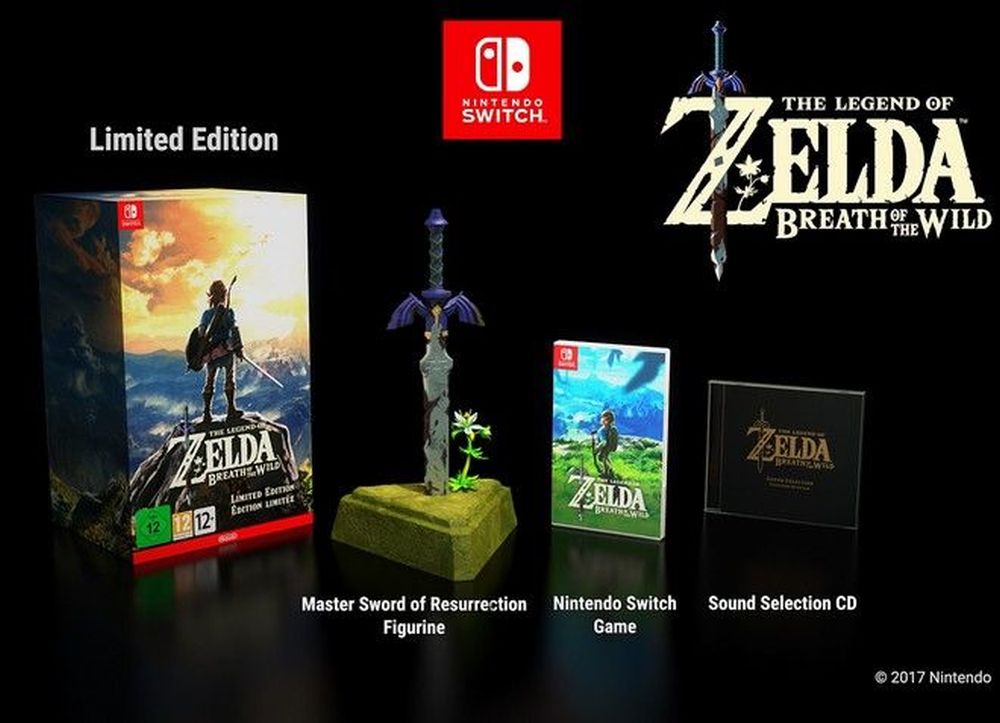 The headline launch title for the Nintendo Switch is, without a doubt, The Legend Of Zelda: Breath Of The Wild. Although unavailable at the time of writing this article, the Limited Edtion box set version is one to save your money for once Amazon have it in stock. It comes with a Sound Selection CD and a Master Sword Of Resurrection figurine, as well as the game itself and a natty box to house it all.
Breath Of The Wild is described as "an open-air style that breaks boundaries while honoring the origins of the acclaimed series." It boasts "more than 100 puzzle-filled shrines, plus a wide variety of weapons, outfits, and gear." For fans of the franchise, it's sure to be a treat.
Mario Kart 8 Deluxe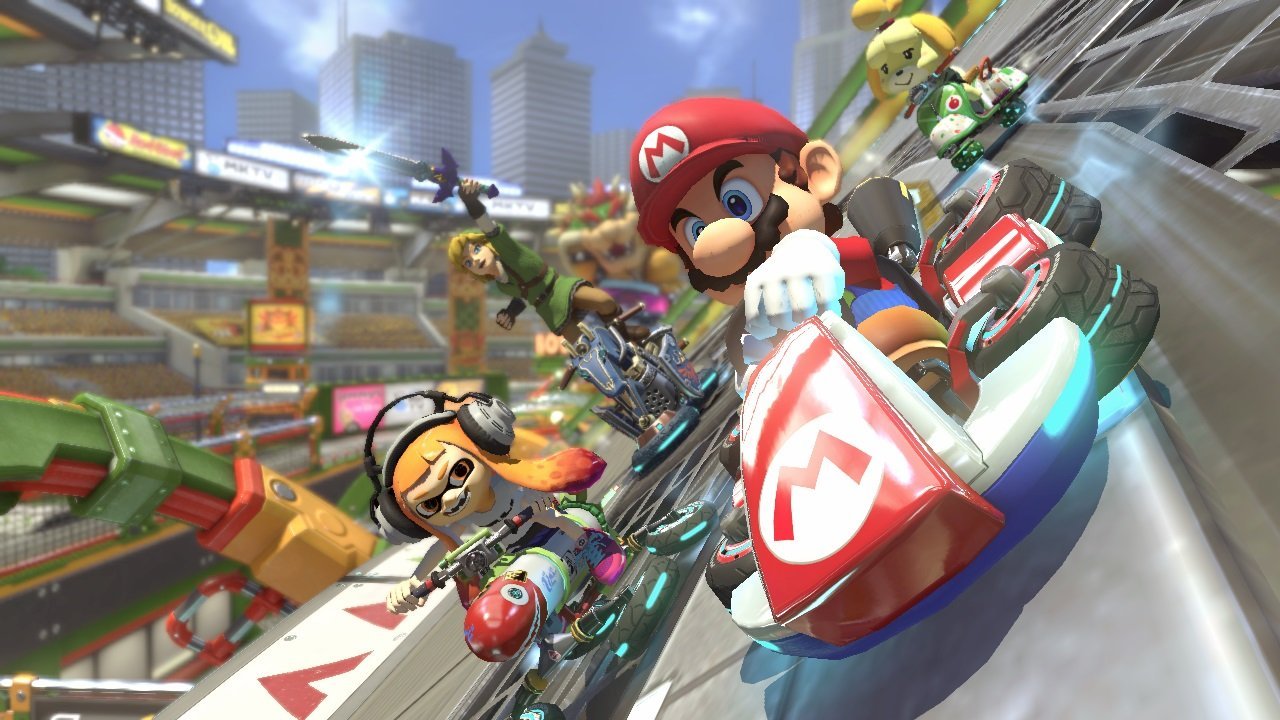 Here we go! It's gotten to the point now where you simply couldn't launch a Nintendo console without a Mario Kart game.
If you do manage to get your hands on this, you'll realize that it's a rather snazzy remaster of the Wii U version of Mario Kart 8, with all the DLC tracks thrown in as well as some different characters. Battle mode has been given a revamp, too, with whole new courses added to the mix.
1-2 Switch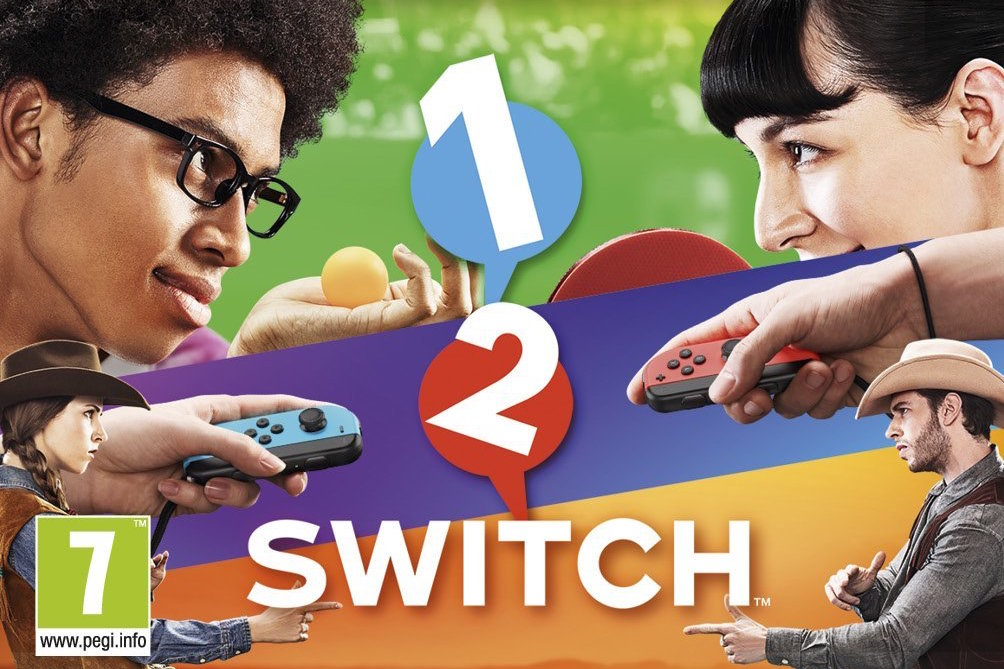 It also wouldn't be a Nintendo launch without a game that shows off its latest motion-based systems. The Switch's showy offy game is entitled 1-2 Switch, and you can buy it from Amazon now for $49.99. The game is all about facing off with your opponent, locking eyes with them while attempting to master some tricky challenges with your Joy-Con controller.
Super Mario Odyssey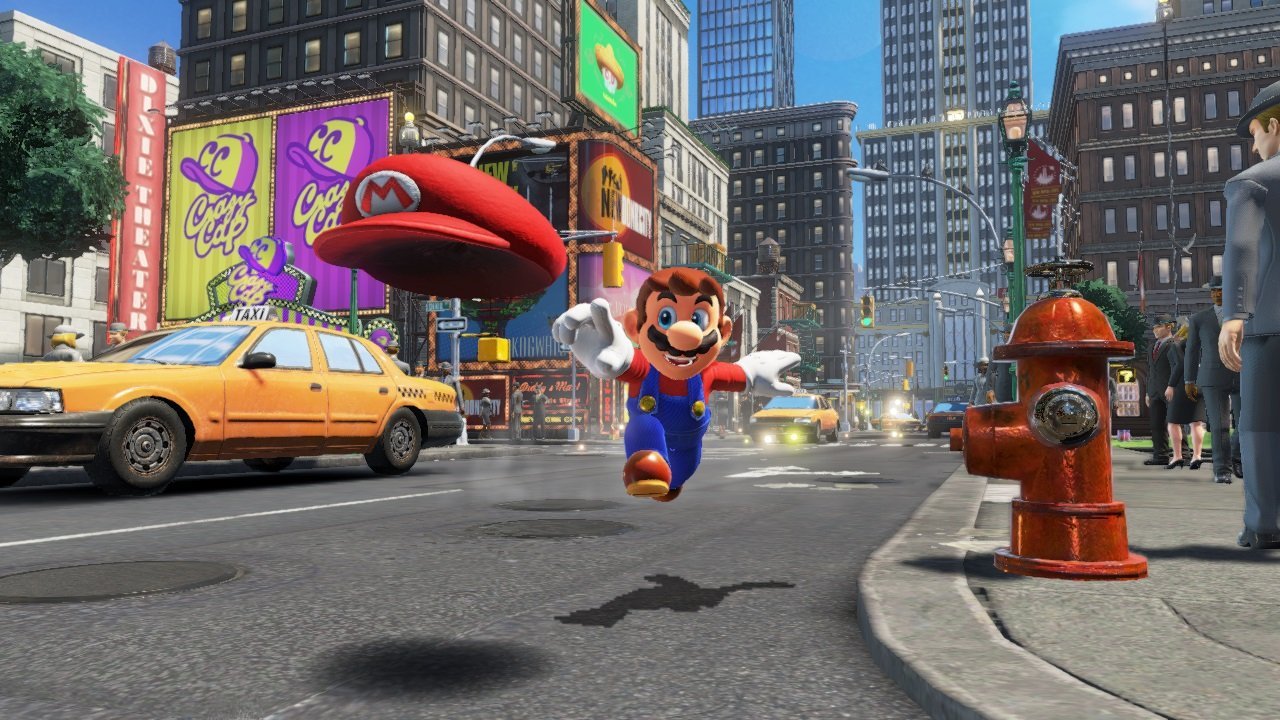 The mind-bending sight of Mario in an environment inhabited by fully grown humans stole the show somewhat in the first trailer for the Nintendo Switch. That clip came from the sandbox game Super Mario Odyssey, and it was clearly enough to intrigue swathes of fans into placing pre-orders.
"Mario jumps out of the Mushroom Kingdom and embarks on a journey through mysterious places and new experiences," the official product description tells us. It also informs us that "Mario has the ability to throw his cap", which goes some way to explaining the screenshot above.
Super Bomberman R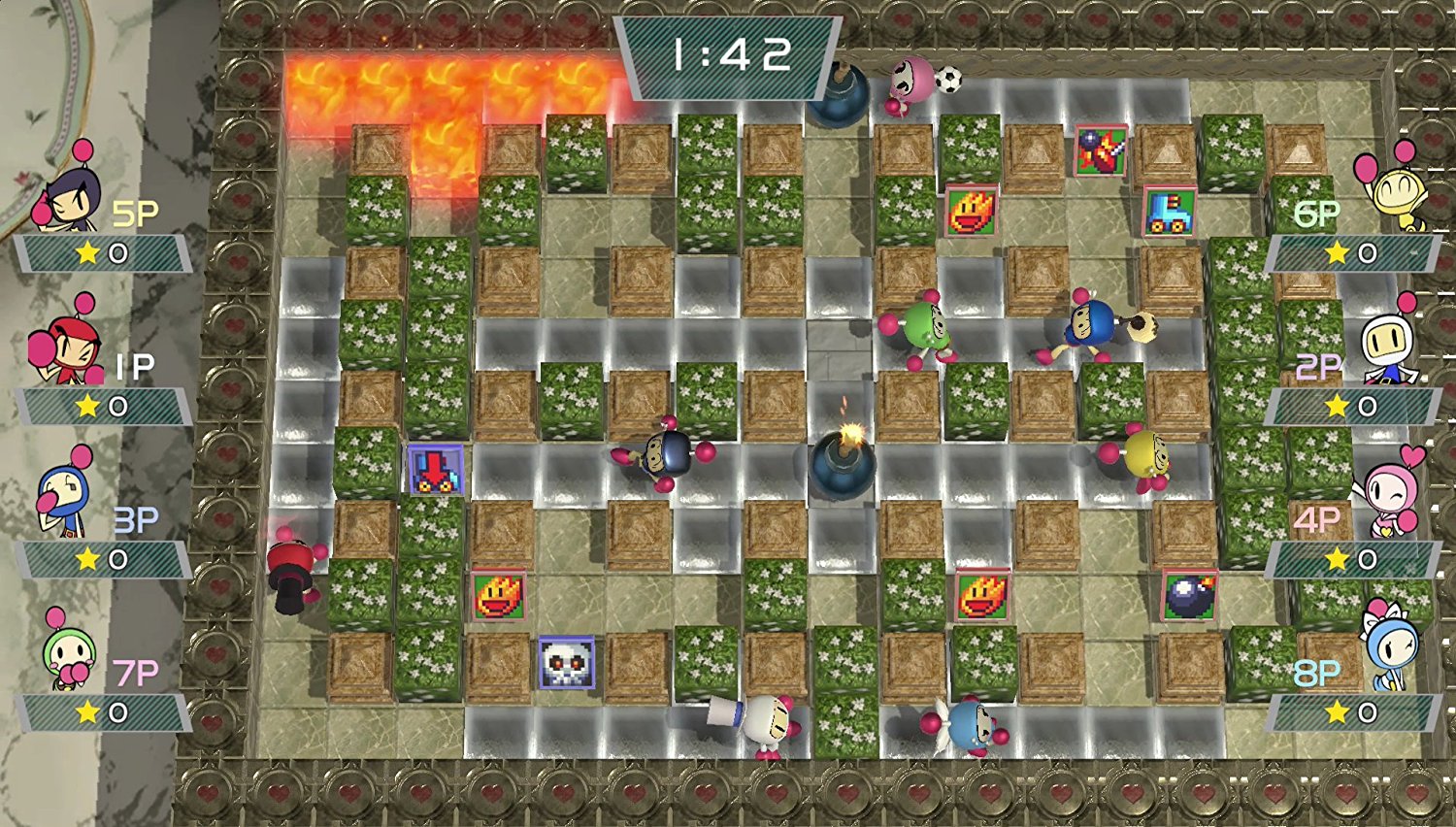 Here's one that you can actually order today, albeit from third-party sellers at the time of writing… This revamp of the classic Konami SNES title offers 3D stages with unique environments, as well as a massive multiplayer mode that you can access either online or by connecting consoles physically.
You can engage in bomb battles against 7 other players at once, or you can play through the story mode in a one player or two player format. The story mode consists of 50 stages.
The Elder Scrolls V: Skyrim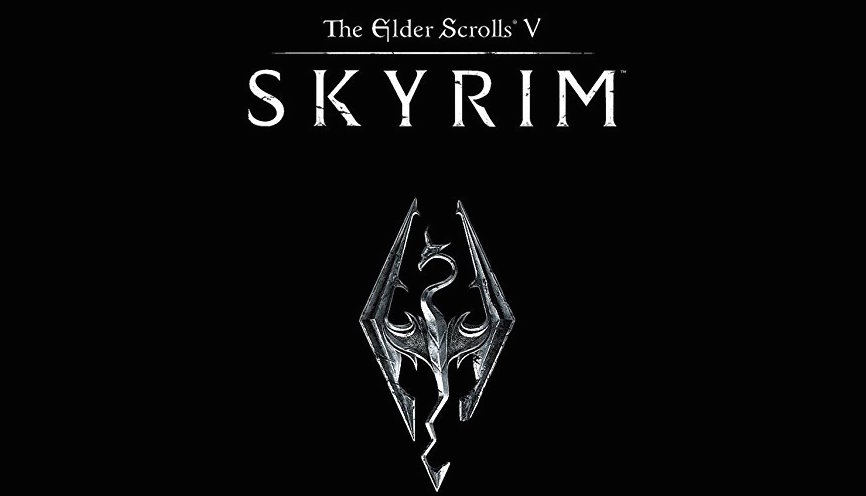 A bit of an enigma, this one. Skyrim has become a household name in the gaming world, but it's unclear whether the Nintendo Switch version will be a port of the original 2011 game, a rejig of the special edition from last year, or a whole new take on The Elder Scrolls V designed specifically for this new platform.
Either way, this dragon-stuffed RPG is legendary, and it's bound to be continue being excellent when it arrives on Switch this autumn. It'll mark the first time an Elder Scrolls game has been available on a Nintendo console. You can place a pre-order for Skyrim on Switch via Amazon now, for $59.99.
LEGO City Undercover
You'll have to wait until April to buy the Switch version of LEGO City Undercover. It is available for pre-order now, though, if you like to be ahead of things.
The game, which is also headed to PlayStation 4 and Xbox One, offers "humorous, open world LEGO gaming" for either one player or two.
It's an update of TT Fusion's game of the same name from 2013, which offered single player action adventure fun on the Wii U and other consoles. The original game's cop protagonist Chase McCain will return in the 2017 version, and it remains to be seen how much new material there will be.
Puyo Puyo Tetris
The worlds of Tetris and Puyo Puyo combine once again in this updated version of the Sega-published crossover puzzle game. Frantic multiplayer action is the main attraction here, with four-way versus matches sure to get heated.
There is a single player mode, too, boasting ten acts made up of ten stages each. The game will include online leader boards, allowing even solo players to get competitive.
As it's of the cheaper games for the Switch, you can order Puyo Puyo Tetris for $39.99 on Amazon now.
Splatoon 2
You can still pre-order this one at the time of writing!
Splatoon 2, of course, is the sequel to the 2015 Wii U title Splatoon. Like its predecessor, it will offer cartoonish cuteness bred with third-person shooter action. New stages, new fashions and new weapons have been added, as well as the ability to take the game out and about with you. Local and online multiplayer is also possible.
ARMS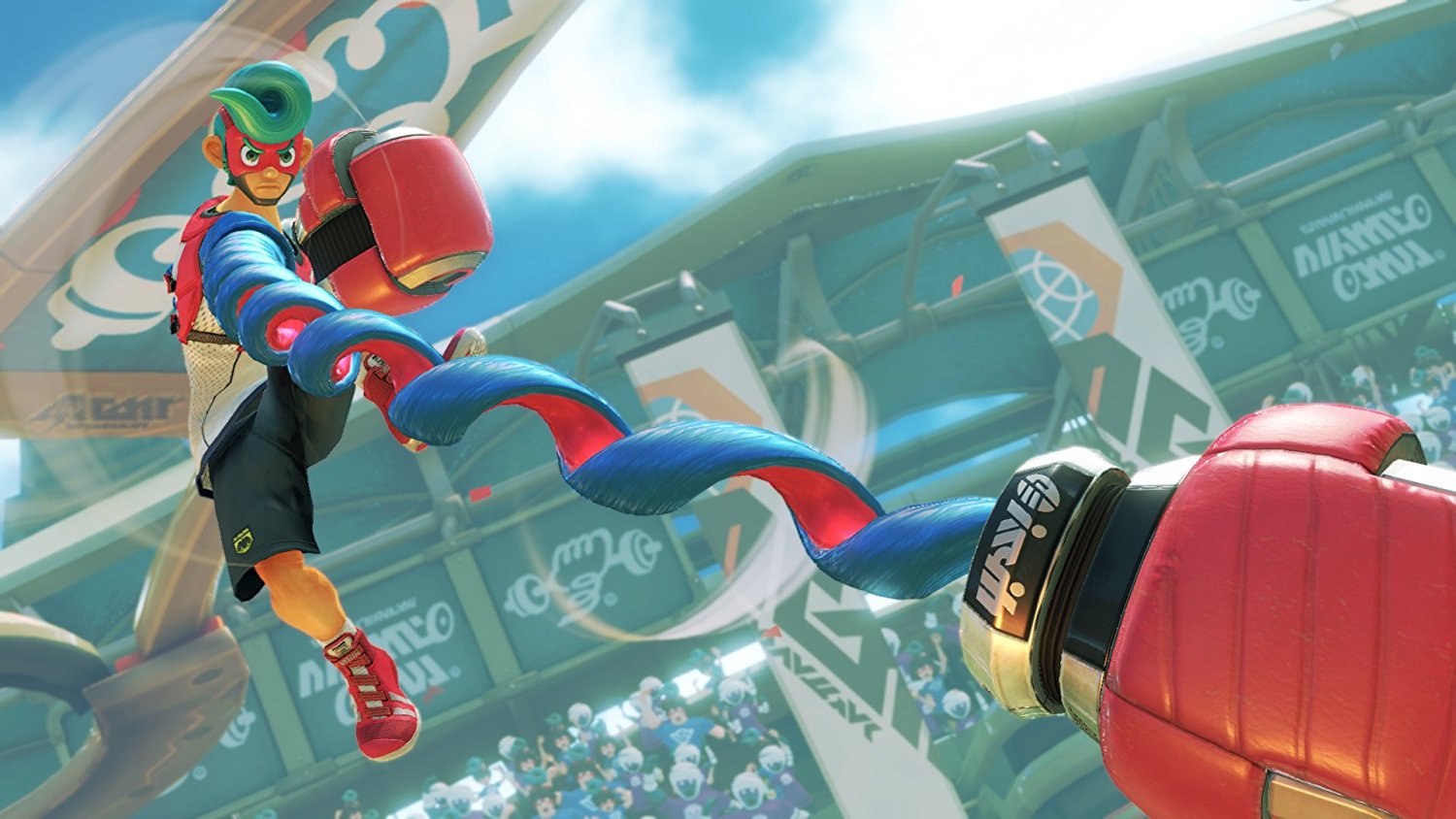 ARMS looks like a lot of fun: It offers an update on the Wii-patented motion-based combat system, where you have to guide your character's stretchy arms using a series of real-life movements.
Like most things on the Switch, you can play this one solo or as part of local or online multiplayer. With trampolines, dodges and very flexible limbs in play, this has the look of one that will be easy to get the hang of but very tricky to truly master.
Xenoblade 2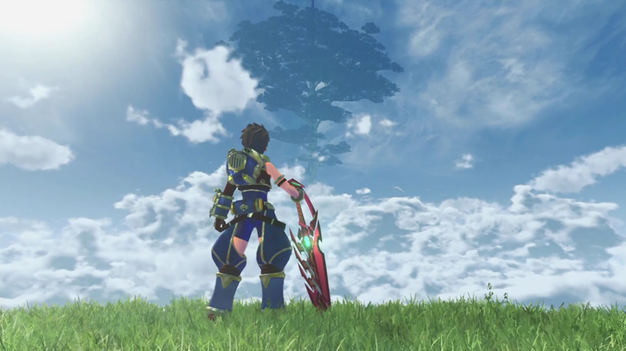 You can pre-order Xenoblade 2 now on Amazon. It's a sequel to the 2010 action RPG for the Wii, Xenoblade Chronicles. The first game centered on glimpses of the future and a ruddy great big sword. The latter is confirmed to return here.
The sequel will feature a new protagonist, who's on a quest to find "Elysium." Presumably, that doesn't refer to the Matt Damon film.
Just Dance 2017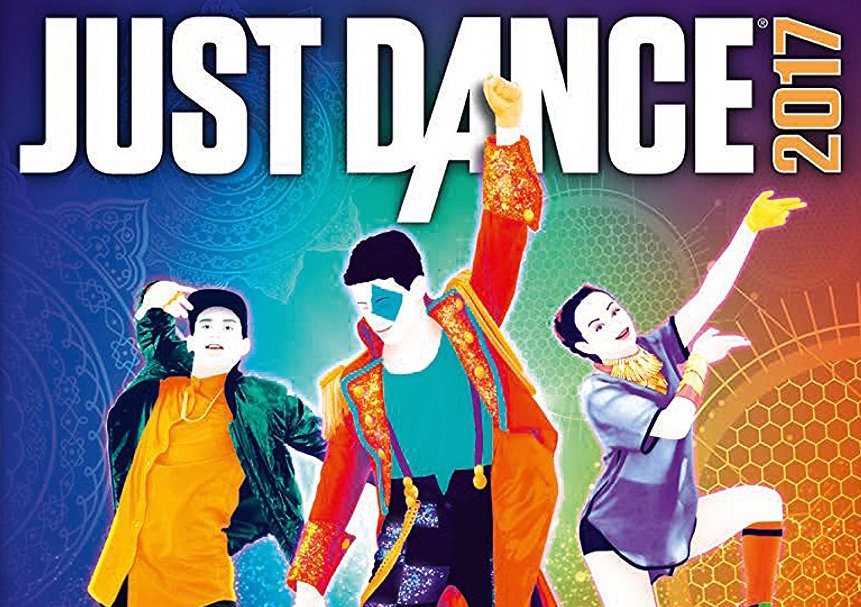 Thought the dancing game was dead? Think again! You can order Just Dance 2017 for the Nintendo Switch now on Amazon. The game has already been released on Xbox 360, PS3, Xbox One, PS4, the Wii, and the Wii U. It contains over 200 songs that you can bust a move along to.
Only the Nintendo Switch allows you to "dance on the go", though. That should liven up your commute.
FIFA
EA Sports… it's in the game. The brains behind FIFA keep finding new ways to hone their soccer sim, and this season's edition has some really neat touches. Between the challenging "Ultimate Team" mode and the single player "Journey" experience, as well as the traditional season-based structure and casual matches with mates, FIFA 17 could keep you busy indefinitely.
You can pre-order FIFA for the Nintendo Switch now. It remains to be seen if this version will differ from the PS4 and Xbox One games released last year, but the fact it's titled FIFA instead of FIFA 17 suggests that it will.
Skylanders Imaginators Starter Pack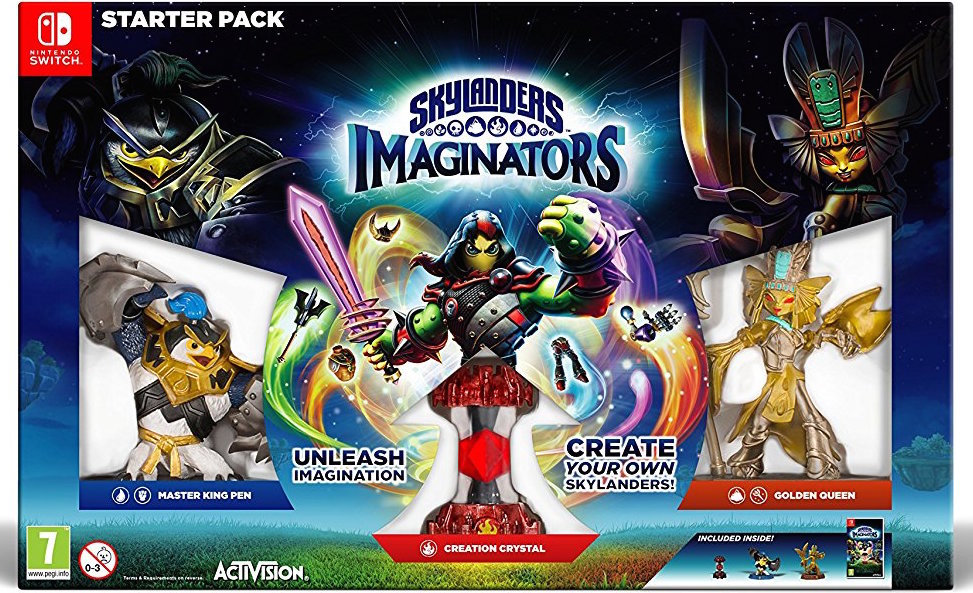 You can buy the Skylanders starter pack for the Nintendo Switch now. Admittedly, it looks exactly the same as the Wii U, PS3, PS4, Xbox 360 and Xbox One versions, but it does open up the possibility to play the game on the go. Presumably, more packs will follow.
That's your lot then. Not a bad selection of launch titles there, although it's very clearly aimed at the family market. Incidentally, if you're an early adopter of the Nintendo Switch, we'd love to hear your thoughts about it in the comments…