News
Nightmare Alley: Guillermo del Toro Remake Casts Leonardo DiCaprio
Leonardo DiCaprio will star in Guillermo del Toro's remake of Nightmare Alley!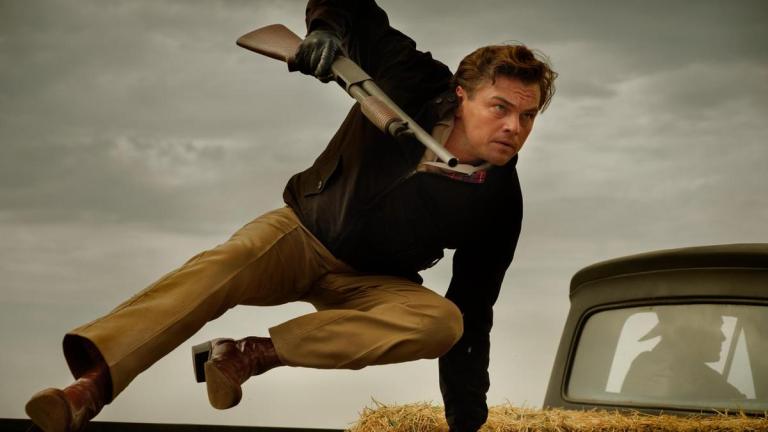 Director Guillermo del Toro (The Shape of Water) has begun casting for his next film. Leonardo DiCaprio (Once Upon a Time in Hollywood) will star in del Toro's remake of Nightmare Alley, the 1947 film noir based on a novel by William Lindsay Gresham, according to Variety.
Nightmare Alley is the story of Stanton, a carnival barker who, along with his psychiatrist, hatches a scheme to swindle Chicago's elite out of their money by pretending to be able to communicate with the dead. But things don't turn out quite as planned for the duo, and when truths are revealed and backs are stabbed, Stanton will discover he was better off with the curiosities back at the carnival. 
The original movie, which was directed by Edmund Goulding, starred Tyrone Power and Joan Blondell. We assume DiCaprio will play Stanton in the remake, but that's not been confirmed as of yet. 
After winning two Academy Awards for 2017's The Shape of Water — Best Picture and Best Director — del Toro decided to take a year off before directing another movie. But he's still been hard at work as a producer, helping bring Scary Stories to Tell in the Dark to the big screen. He's also producing the horror movie Antlers for Fox Searchlight as part of his continued partnership with the distributor, which has also made a deal for Nightmare Alley. 
"I am delighted to continue the producing partnership that has been forged with Fox Searchlight during the making of The Shape of Water," del Toro said in a statement in 2017. "Nancy, Steve, David, and Matthew, and the entire team are great champions of true cinema. With both Nightmare Alley and Antlers, I know we will create entertaining, elevated films."
Fox Searchlight is even launching a new genre label headed by del Toro, who will curate horror, sci-fi, and fantasy movies from filmmakers he admires. The label has yet to announce an official name. 
Nightmare Alley begins filming this fall, but no release date has been set.
John Saavedra is an associate editor at Den of Geek. Read more of his work here. Follow him on Twitter @johnsjr9.