News
Nicole Kidman Signs Deal with Amazon for Exclusive Content
Amazon Studios is in the Nicole Kidman business, having signed her Blossom Films company for a deal to produce content.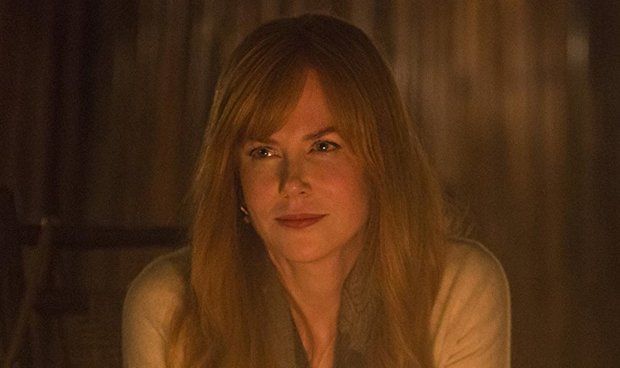 Nicole Kidman is about to join forces with Amazon Studios for a partnership from which a wellspring of new content will pour.
The four-time Oscar-nominated Hawaiian-born Aussie actress, Nicole Kidman – by way of her production company Blossom Films – has signed a first look deal with Amazon Studios for content in the theatrical, television series and digital arenas. The unrevealed content will be distributed across 200 countries exclusively on Amazon Prime Video, and in the case of some of the movies, at limited theatrical engagements.
As Amazon Studios head Jennifer Salke muses of the deal in a statement:
"Nicole is a force of nature as both an actress and a producer. She understands the focus of bringing addictive, entertaining and compelling television to our Prime Video customers as well as movies that will connect with film audiences. Stay tuned for many exciting projects to come in the very near future!"
Kidman reciprocates the praise, stating:
"I'm excited to start working with Jen Salke and the Amazon team. Our goal at Blossom Films is to create important and entertaining content across multiple platforms, and I can't think of better collaborators with which to accomplish this."
Kidman, joined by Per Saari, founded Blossom Studios back in 2010. The company launched with director John Cameron Mitchell's 2010 drama, Rabbit Hole (for which Kidman earned an Oscar nod,) followed by director Thomas Bezucha's 2011 teen idol showcase comedy, Monte Carlo, and Jason Bateman's 2015 starring/directorial dramedy showcase, The Family Fang. However, the company made a big impact teaming with executive producer David E. Kelley and director Andrea Arnold to bring the television series, Big Little Lies, to HBO, yielding Kidman (who co-stars,) a 2018 Golden Globes performance win.
Even before this auspicious Amazon deal, Blossom was off and running with planned content, with Big Little Lies Season 2 now in production, as well another HBO collaboration with David E. Kelley, titled The Undoing, which is scheduled to be produced in 2019 and will star Kidman. Plus, it's producing a film adaptation of the off-Broadway play about vampires, Cuddles. Kidman's company will also team with (Big Little Lies co-star,) Reese Witherspoon and Bruna Papandrea to adapt Liane Moriarty's novel, Truly Madly Guilty into a limited series.
The deal with Blossom Films is just the latest move in a major drive by Amazon Studios to up the ante in terms of original content. While the far-on-the-horizon $1 billion Lord of the Rings series remains the most prominent project, the more-immediate release of Jack Ryan will likely prove to be a major moment for the studio and the Amazon Prime platform, especially since the series was preemptively renewed. Indeed, coming off the success of comedy The Marvelous Mrs. Maisel, studio boss Salke is promising a flood of premium exclusive content, though expediently stems the notion of it being on the monolithic level of Netflix.
Nevertheless, this deal appears to be quite the coup for both parties.