News
Nicolas Cage Will Finally Play Superman
20 years later, Nicolas Cage will finally play Superman in a movie in Teen Titans GO! to the Movies.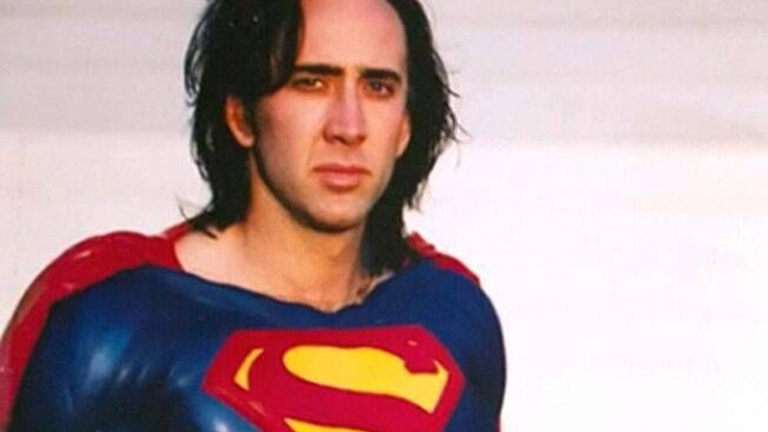 It may be animation, but it still counts. Nicolas Cage will finally play Superman on the big screen. 20 years ago, Cage was cast as the Man of Steel for the long in development but never actually filmed Superman Lives, notorious for having one script written by Kevin Smith (which I maintain is pretty great), another by Nightcrawler and Roman J. Israel, Esq's Dan Gilroy (which is…not so great), and one of the great mismatches of director to property in cinematic history with Tim Burton.
Cage always seemed like an offbeat choice for Superman, and the awkward costume test photos that have surfaced from this period in recent years haven't exactly done that notion any favors. One thing that is undeniable is that Cage is a massive Superman fan, once owning a copy of the Holy Grail of comics, Superman's first appearance in Action Comics #1. His desire to play the character was never anything less than completely sincere, and maybe with the right script and director, it could have worked out.
Well, he's finally getting his chance, albeit in a slightly different way than anyone would have expected. As revealed by USA Today, Nicolas Cage will voice Superman in the upcoming animated film Teen Titans Go! To The Movies. He'll join other celebrity guest stars including Halsey as Wonder Woman and Lil Yachty as Green Lantern, Will Arnett as Deathstroke, Kristen Bell as Jade Wilson, as well as the traditional Teen Titans Go! voice cast of Greg Cripes (Beast Boy), Tara Strong (Raven), Khary Payton (Cyborg), Scott Menville (Robin), and Hynden Walch (Starfire). 
Teen Titans Go! To the Movies opens on July 27, 2018.