News
Nicolas Cage to Play Truffle Hunter in New Movie Pig
Someone will kidnap Cage's beloved pig, in Pig.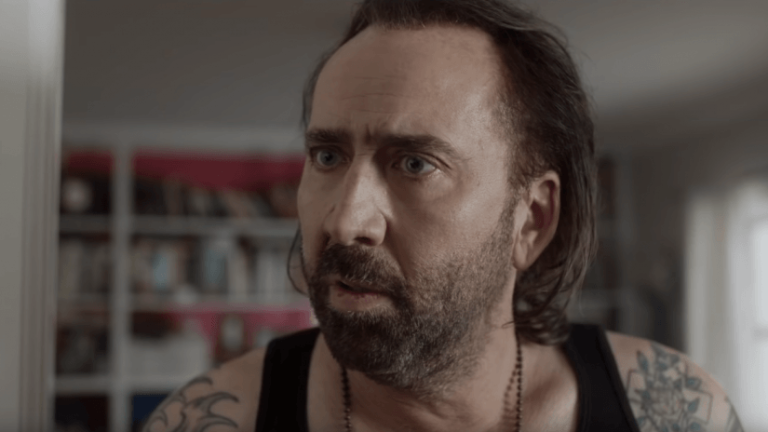 Nicolas Cage and Alex Wolff (Hereditary) have signed up for a new independent drama movie called Pig.
Collider confirmed the news, which was fairly light on details, but the film will be directed by Michael Sarnoski in his feature film debut. In the project, Cage will play "a truffle hunter who lives alone in the wilderness of Oregon with his beloved foraging pig. When the pig is kidnapped, he must journey into Portland — and his long-abandoned past — to recover her." Production got underway this week.
That's all we need to know, isn't it? Cage plays a truffle hunter. In the wilderness. He has a beloved pig. The pig is kidnapped. He has to find her. The kid from Hereditary fits in there somewhere. We've received the maximum amount of information required to decide if we're going to watch it! Yes, we are. That's that.
Cage has been typically busy this year, with A Score To Settle, Running With The Devil, and Primal on the release block. You may remember that Primal is the one where he plays a big-game hunter for zoos who is sailing on a Greek shipping freighter, along with a fresh haul of exotic and deadly animals, and also – for reasons – a political assassin being extradited to America. Naturally, the assassin escapes and releases the captive animals. Cageness ensues.
Additionally, Cage stars in H.P. Lovecraft adaptation Color out of Space, which will be screened at next month's Mayhem Film Festival in Nottingham. It's Richard Stanley's first directorial feature effort since his doomed version of The Island of Doctor Moreau in the 90s, and has so far received very positive reviews. Oh, and Color out of Space will be accompanied by a late-night rare screening of Vampire's Kiss!
See you there?