News
Nicolas Cage Set to Appear In Drug Cartel Thriller Running With the Devil
Cage will star in the thriller written and directed by a former active-combat Navy SEAL Jason Cabell.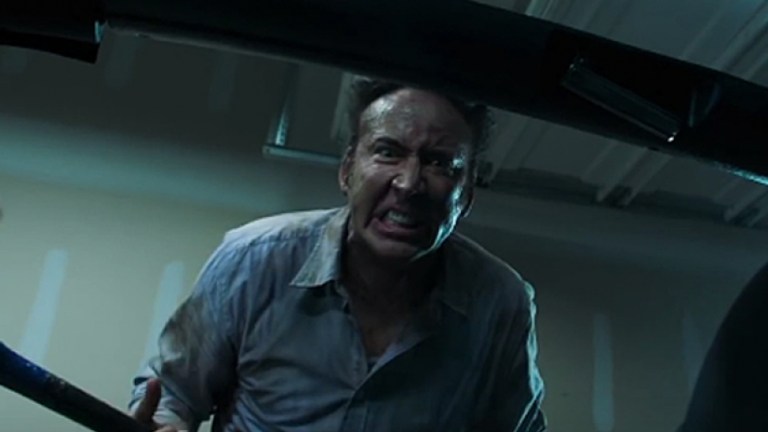 One of the hardest working men in show business, Nicolas Cage, has signed on to his next project, border-crossing drug trade thriller Running With the Devil.
Cage will join a stacked cast that already includes the likes of Laurence Fishburne, Leslie Bibb, Barry Pepper, Adam Goldberg, Clifton Collins Jr, Cole Hauser and Peter Facinelli. The impressive cast isn't the only noteworthy aspect of Running With the Devil, as the picture is being shepherded by Jason Cabell, a former active-combat Navy SEAL.
Cabell wrote the script and is directing the film, based on his real-life experiences working with the DEA in Colombia and serving in over 100 countries while a Navy SEAL. The story will follow a cocaine shipment as it travels throughout North America, from Mexico, through the United States, to Canada. After the sensitive package is compromised, a cartel leader known as The Boss (Pepper), orders his most trusted Cook (Cage) and another master drug trafficker, The Man (Fishburne), to audit the company's supply chain and find where the error occurred. The script also features The Farmer (Collins Jr.), a low-level worker in the jungles of Colombia; The Executioner (Hauser), who helps the Cook and the Man; The Snitch (Goldberg), a compromised accomplice that threatens to reveal secrets; and the Agent in Charge (Bibb) and her Number One (Facinelli), who are after the cartel.
Running With the Devil is scheduled to film scenes in March in Albuquerque, New Mexico and Los Angeles.