Features
Nicolas Cage on The Frozen Ground, female Ghost Rider & more
Nicolas Cage chats to us about Lord Of War 2, The Frozen Ground, The Expendables 3, Ghost Rider and more...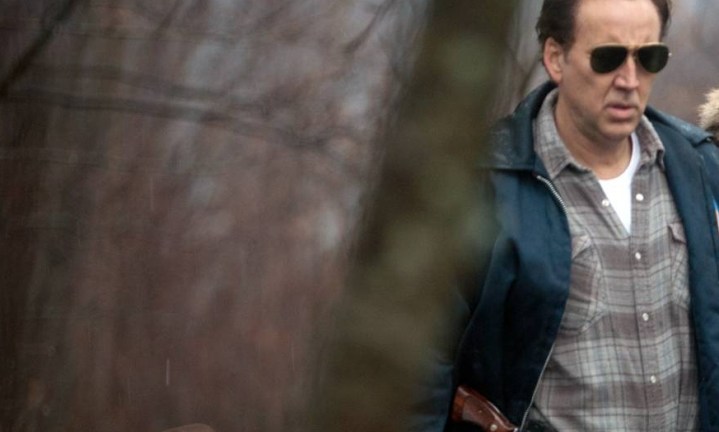 Nicolas Cage doesn't quite seem like a real person. He's not just an actor; he's a movie star, probably all the way through (though I wouldn't advocate cutting him open to check). He's one of the most recognisable faces around, with one of the most recognisable voices around, and he's given some incredible performances in the zillion and one films he's made in his 31-year career. No matter what the role, no matter what the film, he's always mesmerising.
So sitting less than three feet away from him was an interesting experience. I've been a massive Cage fan for years, so jumped at the opportunity to have a chat to him while he was in London promoting his new film, The Frozen Ground. It's a crime drama based on a real and massively disturbing case, in which Cage plays a fictionalised version of the real detective who fought to get justice for the young women murdered by serial killer Robert Hansen.
It's gritty, depressing stuff, and Cage tones his flamboyance right down, going quiet and anguished rather than manic and arm-wavy. He was in a similarly thoughtful mood when we talked, too. Here's how it went…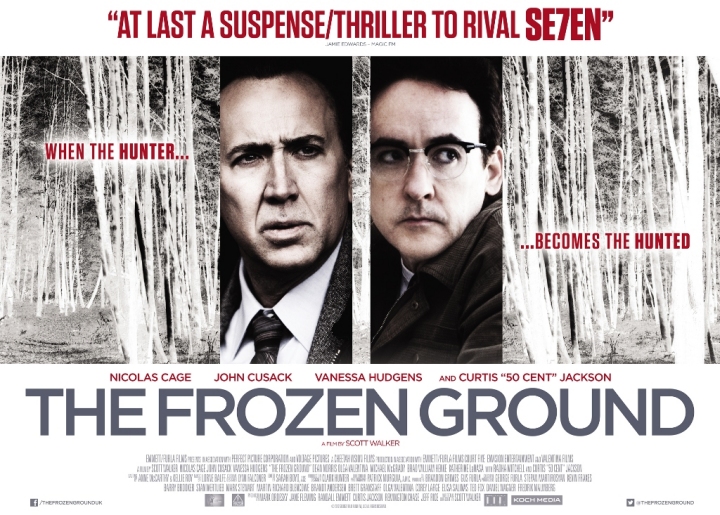 Your performance  in The Frozen Ground is very restrained, for you. What was it that appealed to you about the role?
Well, that! You know, it was an opportunity for me to remind people that I have other colours in my palette besides nouveau shamanic opera-esque abstract surrealist performance.
That's the fun stuff, though!
Well, yeah. But it's all emotional, it's all got feeling. I think after the internet got a hold of me, I thought it was time to remind people that that's not all I do. And I haven't only done that, if you look at the filmography, you've got World Trade Center, you've got Birdy, it goes on and on. It was time to get back to this.
Also, Glenn Flothe is someone that I see as a real hero – and he's a real person and I wanted to let him know that I took it seriously, and I did not take the job lightly. I wanted to make him look good for what he did for those young ladies.
There's certainly a lot of passion and emotion to it, but it's obviously very toned down compared to what you're most beloved for.
Well, they originally offered me the part of Hansen and I just said, it's not what I want to do right now. Thankfully I didn't because then they got Cusack, who's a formidable talent, and he's great in the movie.
You've played a lot of villains and antiheros as well as heroic characters. What's more interesting to you at the moment?
The antihero is always the most interesting, because there's nothing more tragic, in my opinion, than seeing someone who is completely politically incorrect and completely flawed, who ultimately still rises to the occasion and does the right thing. To me, that's a powerful trajectory. And I think it's good for people to see that, because we all have problems, and we're all flawed. So when we see someone who has those kinds of problems rise above it, it gives us all strength.
You've been announced for The Expendables 3, possibly, which would be a lot less serious than this…
The issue with those announcements is that they're never really based on fact. I have not had any formal discussions about that movie. I'm not in Kick-Ass 2 and I don't think I'm in Expendables 3; I like those guys but I'd say it'd be highly unlikely that I'm in that movie.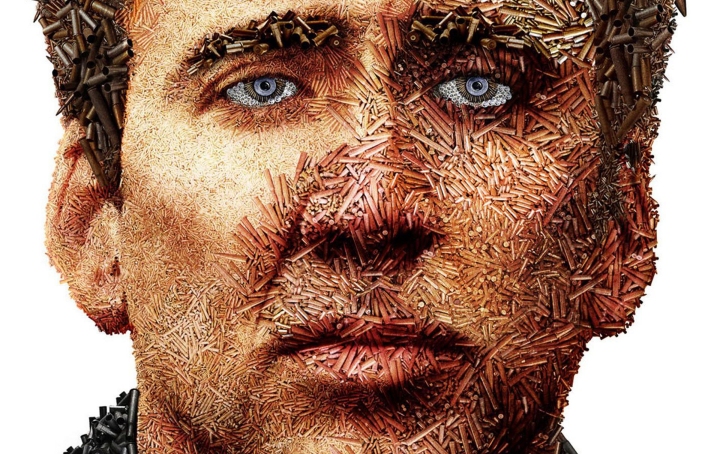 You haven't done many sequels in your career. Are there any characters you'd like to revisit?
Yes. I would like to see a sequel to Lord of War. I think it would work really well, especially in this day and age where guns are at the centre of political discussion. And also the boy in the movie, my son, there's this idea that he grows up and he goes into the trade and then I'm trying to get him out of it… I think that could be a very interesting movie.
That would be fascinating! I have to ask too if you'd consider doing another Ghost Rider movie?
I kinda put the Ghost Rider character behind me. I feel like I've said what I had to say with that character. I'd like to see a female Ghost Rider.
That would be awesome!
It would be.
You're obviously not afraid to take risks in your career. What kind of films impress you the most?
Well, the best thing about a movie for me is when you see just a sheer, original performance. Like Joaquin Phoenix in The Master, or Ryan Gosling in Drive. You see somebody who is himself or herself, and they're following the beat of their own drummer, and they're not copying anybody, and it's just pure music and emotion.
Nicolas Cage, thank you very much!
The Frozen Ground is out in cinemas today.
Please, if you can, buy our charity horror stories ebook, Den Of Eek!, raising money for Geeks Vs Cancer. Details here