News
NICO, 1988 Velvet Underground Singer Biopic Release Date
New film Nico, 1988, will chronicle the last year in the life of the Venus in furs.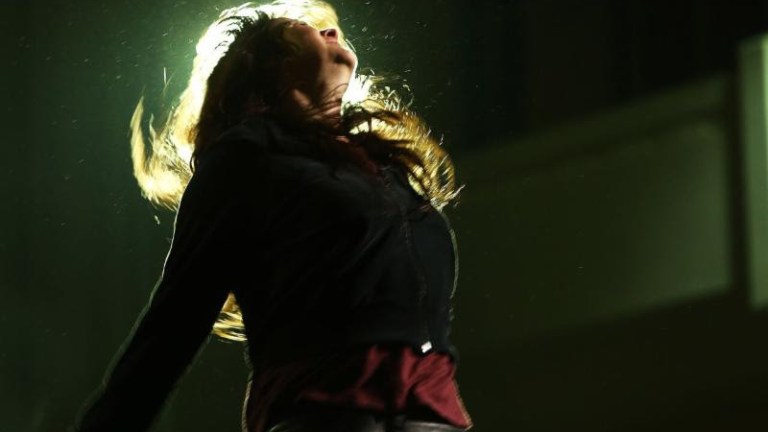 You better watch your step, she's going to break your heart in two. It's true, Susanna Nicchiarelli's new biopic Nico, 1988 will make its North American premiere at the Tribeca Film Festival on Thursday April 26. The film will hit select theaters on August 1, 2018.
German-born Nico was a model in Paris before she met Brian Jones of the Rolling Stone and the band's manager Andrew Loog Oldham. She recorded "The Last Mile," co-written by Jimmy Page, on Oldham's Immediate label in 1965. Nico appeared in Andy Warhol's film The Chelsea Girls before he introduced her to Lou Reed and John Cale of the Velvet Underground, with whom she recorded one album. Nicchiarelli directed the film off a screenplay based on interviews with Nico's son Ari and her manager Alan Wise.
NICO, 1988 chronicles the final years of the iconic singer-songwriter, approaching 50 and leading a solitary existence in Manchester, far from her 60s glam days as a Warhol superstar and celebrated vocalist for cult band The Velvet Underground," according to the official synopsis.
"Her life and career on the fringes, Nico's new manager Richard convinces her to hit the road again and tour Europe to promote her latest album. Struggling with her demons and the consequences of a muddled life, she longs to rebuild a relationship with her son, whose custody she lost long ago. A brave and uncompromising musician, Nico's story is the story of a rebirth: of an artist, a mother, and the woman behind the icon."
Nico is played by Danish actress Trine Dyrholm, who performs the chanteuse's original songs in flashback sequences. The movie begins in 1987, after the Velvet Underground experience was far behind her, when Nico was 48 and strung out on heroin. She sets out to tour in Europe as a solo artist with a new manager and her young son. The singer attempts to wean herself off drugs during the tour. Nico eventually kicked her habit but died in a bicycle accident while on vacation with Ari in Ibiza.
"Most people think, as Andy Warhol once said, that after her experience with Velvet Underground and the Factory—and after having had sex with most of the rock stars of those years—Nico simply 'became a fat junkie' and disappeared," Nicchiarelli said in a statement. "But is this how her life really went?"
Nico, 1988 is Nicchiarelli's third feature film. The director says Nico's music influenced the film and "tell us more than any other dialogue or situation in the film."
Nico, 1988 also features John Gordon Sinclair, Anamaria Marinca, Sandor Funtek, Thomas Trabacchi, Karina Fernandez and Calvin Demba.
Susanna Nicchiarelli was born in Rome in 1975. She began her career working with Nanni Moretti, directing one of the Diari dellaSacher, produced by Sacher Films and presented at the Venice Film Festival. Fir feature-length films Cosmonaut (2009), won the Controcampo award at the Venice Film Festival and was nominated as Best First Film at the David di Donatello and Silver Ribbon awards.
The film was produced by Marta Donzelli, Gregorio Paonessa, Joseph Rouschop, Valérie Bournonville.
NICO, 1988 will hit select theaters on August 1, 2018.