News
Nick Cave on his unproduced Gladiator 2 script
Nick Cave has been chatting about one of his notorious unmade scripts, Gladiator 2...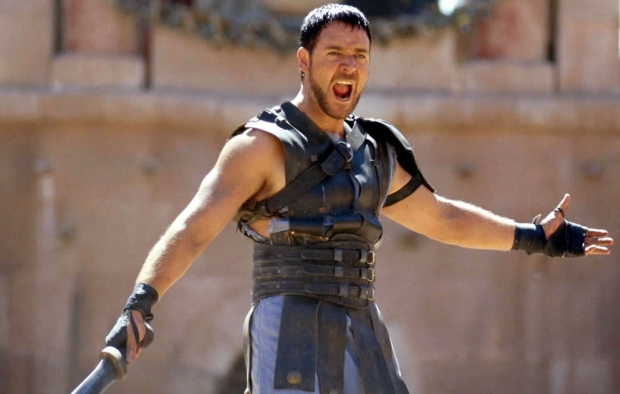 Details of Nick Cave's script for Gladiator 2 have been around for some time now, but on the latest episode of Marc Maron's WTF the great man himself shared gave an insight into how he got the job and the process of writing the script.
He talked about how is was his close friend Russell Crowe who approached him to write the script. "He, eventually, rang me up and asked if I wanted to write Gladiator 2 (laughs) and for someone who had only written one film script, it was quite an ask", Cave recalled.
He then went on to describe the story. "Well, that's where it all went wrong (laughs). 'Hey Russell, didn't you die in Gladiator 1?' 'Yeah, you sort that out.' so, he goes down to purgatory and is sent down by the gods, who are dying in heaven because there's this one god, there's this Christ character, down on Earth who is gaining popularity and so the many gods are dying so they send Gladiator back to kill Christ and his followers."
You can see why it was a tough sell.
Cave continued: "I wanted to call it Christ Killer and in the end you find out that the main guy was his son so he has to kill his son and he was tricked by the gods. He becomes this eternal warrior and it ends with this 20 minute war scene which follows all the wars in history, right up to Vietnam and all that sort of stuff and it was wild. It was a stone cold masterpiece."
He went on to say how Crowe reacted: "'Don't like it mate.' 'What about the end?' 'Don't like it mate.'"
He concluded by saying that "I enjoyed writing it very much because I knew on every level that it was never going to get made. Let's call it a popcorn dropper".
A popcorn dropper indeed. You can listen to the full interview on the latest episode of the ever excellent WTF podcast.
Please, if you can, buy our charity horror stories ebook, Den Of Eek!, raising money for Geeks Vs Cancer. Details here