News
Chris Pine to Replace Seth Rogen as Walter Cronkite in Drama Newsflash
Newsflash will see Chris Pine as legendary news anchor Walter Cronkite, set in 1963 during the Kennedy assassination story.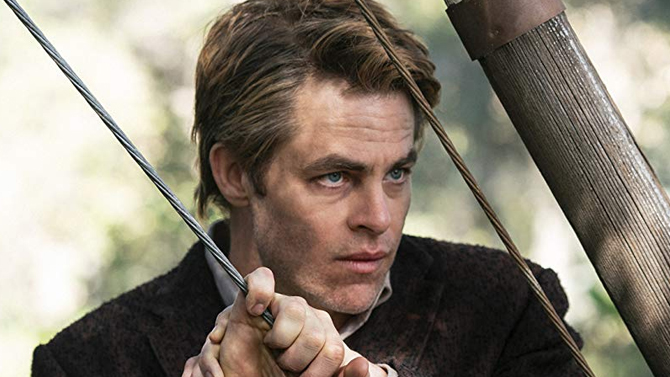 Chris Pine is getting ready to trade the catchphrase, "beam me up," for "that's the way it is." That's because the Star Trek and Wonder Woman actor has landed the role of legendary news anchor Walter Cronkite in a fact-based drama, called Newsflash.
The November 22, 1963 assassination of President John F. Kennedy in Dallas, TX – one of the biggest stories of the 20th century – will serve as the historical backdrop for Newsflash, in which Pine will portray Cronkite, confirms Deadline. Indeed, the film will center on the CBS news anchor's monumental report that kicked off when he famously interrupted daytime soap opera As the World Turns to break the initial report of shots being fired at Kennedy's presidential motorcade. The 38-year-old leading man Pine will likely be made to look a bit older playing Cronkite, who was 47 at the time of the incident.
The choice of Pine for the Cronkite role is a stark bit of recasting, since Seth Rogen was cast for the role, as THR reported back in December 2017. Pine, whose stardom rose from playing the cinematic version of Captain James T. Kirk in 2009's Star Trek and its two subsequent sequels, will reprise another signature role – from 2017's Wonder Woman – as Steve Trevor for director Patti Jenkins in June 2020's Wonder Woman 1984. He recently starred in Jenkins's TNT miniseries, I Am the Night, provided the voice of Peter Parker in animated smash Spider-Man: Into the Spider-Verse and put in a performance that was expository in more ways than one in Netflix film Outlaw King.
Further Reading: Wonder Woman 1984: Steve's Return "Incredibly Important" to the Story
Mark Ruffalo is reportedly attached to co-star in Newsflash as Don Hewitt, who was Cronkite's producer during the event in question. Ruffalo, the current cinematic version of Bruce Banner/The Hulk, last seen in unprecedentedly intelligible form in the new undisputed box office champ, Avengers: Endgame, recently fielded a similar historically-based journalism drama, 2015's Spotlight, which focused on the Boston Globe reporters' coverage of the Catholic Archdiocese's coverup of a child molestation scandal.
The film's propensity for swapping isn't restricted to its Cronkite actors. Indeed, Newsflash is also looking for a new director, with the exit of the previously-appointed David Gordon Green, who has since moved on to direct the 2018 Halloween reboot movie; a directorial gig that, due to its box office success, has become a trilogy, which explains his sudden unavailability for this film. The film's script was written by Ben Jacoby (Borderland).
Newsflash doesn't have a release date as of yet. However, it was previously booked for the most plot-appropriate premiere possible, November 22, 2018 (the 55th anniversary of the JFK assassination). Consequently, at this point, the release date that we'll ultimately get could land on the same date in 2020.
*This article was originally published on December 12, 2017 and has been updated with new information.
Read and download the Den of Geek SDCC 2019 Special Edition Magazine right here!
Joseph Baxter is a contributor for Den of Geek and Syfy Wire. You can find his work here. Follow him on Twitter @josbaxter.