News
New York Comic Con 2018: Biggest News and Highlights
Missed out on NYCC 2018? Don't worry, we have all the biggest news stories from this year's panels and events right here!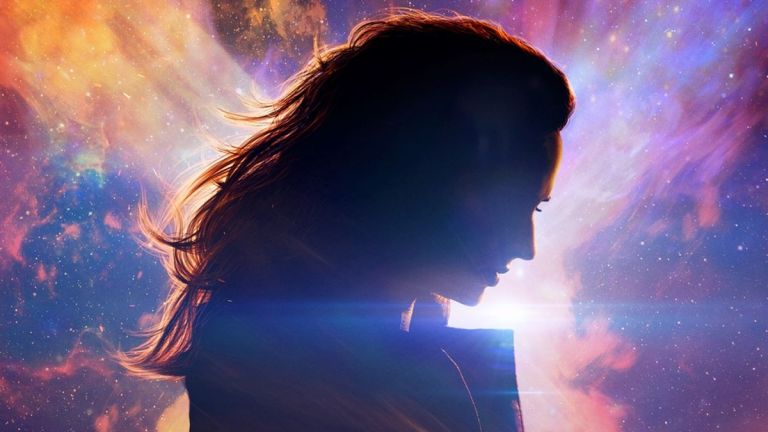 The biggest geek event of the year on the USA East Coast is over. From exclusive interviews to trailer coverage, the staff at Den of Geek were all hands on deck to bring you the must-know information coming out of New York Comic Con 2018. We even ran a Den of Geek contest right here for the hardworking cosplayers who wants to show off their cosplays this year. (You should also head over to our NYCC 2018 Cosplays album on Facebook for the amazing cosplays you didn't see in person!) Be sure to check out our exclusive NYCC 2018 Special Edition Magazine on digital below as well!
Read and download the Den of Geek NYCC 2018 Special Edition Magazine right here!
New York Comic Con 2018 News
Geoff Johns is working on a new Shazam series for DC. Here's everything we know
Stargirl will introduce the Justice Society to the world of the DC Universe TV shows.
Vertigo is back, and Hex Wives feels like something that could have fit right in with the glory days of the legendary DC Comics imprint.
The latest reinvention of Archer unveiled itself at NYCC and it looks like the unique Archer: 1999 could be the show's biggest year yet.
Director Catherine Hardwicke and the cast reflect on Twilight changing the industry for the better at NYCC anniversary panel.
The death of Matt Murdock has been hinted at in the current Daredevil series, but it looks like Marvel is committing to putting DD six feet under.
Cloak and Dagger: Negative Exposure will be a digital first series from Marvel.
DC wants more Pearl, and the Scarlet TV series is getting a little closer to reality!
We've rounded up the coolest cosplays at New York Comic Con this year.
James Wan will executive produce a Swamp Thing TV series on the DC Universe streaming service.
Joshua Williamson and Howard Porter will tell the story of Barry Allen's first year on the job in The Flash: Year One.
The Harley Quinn animated series is coming to the DC Universe streaming service. Here's everything you need to know.
A Doom Patrol live-action TV series is coming to the DC Universe streaming service. Here's everything you need to know.
DC's Wonder Comics imprint will return Young Justice to continuity.
Archie, Jughead, Betty, and Veronica will be back. Here's everything you need to know about Riverdale Season 3!
Spider-Man: Into the Spider-Verse reveals a world bigger than Peter Parker…. or his marriage!
The cast and crew of one of the most popular animated series hit NYCC to talk the future of American Dad and hitting new milestones.
Ethan Peck spoke about stepping into the iconic role in Star Trek: Discovery Season 2.
The cast and crew of Family Guy hit NYCC to dish the dirt on the many surprises planned in their latest season.
At tonight's New York Comic Con panel, one fan asked about the show's history of representing sexual violence in the #MeToo era.
Robert Kirkman's Skybound will be taking over production on Telltale's The Walking Dead: The Final Season.
The Walking Dead Season 9 will feature appearances from three dearly departed characters: Shane, Hershel, and Sasha.
The folks behind Stan Against Evil clear some time on their busy demon-killing schedules to tease what horror influences are on the way.
Star Trek: Discovery has revealed its final trailer during its scheduled appearance at New York Comic Con.
Deadly Class, an assassin high school show, is coming to Syfy courtesy of the Russo Bros. Check out this new trailer.
Guillermo del Toro's Trollhunters-adjacent trilogy, Tales of Arcadia, has revealed a first look of its second installment, 3Below.
Daredevil Season 3 is coming in October. Here's everything we know from cast news to the villain.
With news pouring in about Good Omens, here's everything we know about Amazon's adaptation of the apocalyptic thrill ride.
Get ready for a new Batmobile and a bonkers take on Batman mythology in Batman: Three Jokers.
Tom Taylor and Juan Cabal will bring you tales of the Friendly Neighborhood Spider-Man.
The former Doctors can't wait to see the new Doctor at work in their roles as fan.
We have the goods from New York Comic Con on what's to come in the upcoming feature film, Dragon Ball Super: Broly.
Netflix's new fantasy series will be back for more adventures! Get ready for The Dragon Prince Season 2.
Our breakdown of the first 13 minutes of Dark Phoenix from NYCC. It's an X-Men movie more heroic and suspenseful than you might expect.
Garth Ennis's ultraviolent comic book series, The Boys, is headed to Amazon, starring Karl Urban and run by Supernatural's Eric Kripke.
Iconic Pinky & The Brain voice duo takes on the Foot Clan on Nickelodeon's Rise of the TMNT.
Drew Goddard says they still need to talk with Disney and Fox, but he and Ryan Reynolds want X-Force to happen as the next Deadpool movie.
Voltron Season 8 is on the way! Here's what we know from release date to episode news!
The Magicians season 4 has an official release date, and we have the special sneak peek coming from New York Comic Con 2018!
Stan Against Evil Season 3 will arrive in time for Halloween. Here's everything you need to know.
Dreamworks is bringing She-Ra back to life on Netflix in 2018!
The new She-Ra Netflix series will include characters who are LGBT.
Harry Potter himself explains why The Cursed Child is vital watching for any Potter fan at this year's NYCC.
The Teen Titans are getting their own TV series on the DC Universe streaming service! Check out the newest sneak peek from NYCC.
Before the first episode has even premiered, Titans Season 2 is confirmed for the DC Universe.