News
New York Comic-Con 2014 Stream Schedule
We'll be live streaming NYCC 2014 all weekend. Here is the stream schedule.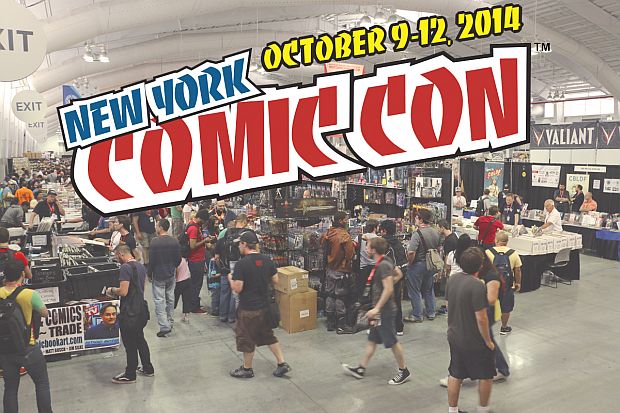 Can't make NYCC 2014 this year? No worries! We've got you covered. We're streaming NYCC 2014 LIVE, thanks to Twitch and reedpop.
Den of Geek presents the NYCC 2014 LIVE STREAM. From Oct. 9-12, Twitch will be streaming from the showfloor and the MAIN STAGE bringing you all the biggest news and announcements from the convention. We will have all THREE streams running on the site during convention week for your viewing pleasure!
Here is the schedule (all times Eastern):
Thursday, Oct. 9
Main Stage 1-D:
Bob's Burgers = 3:15 – 4:15 pm 
Adam West & Batman: Complete Television Series = 6:45 – 7:45 pm
Empire Stage 1-E:
Skybound's The Walking Dead = 4:00 – 5:00 pm
Friday, Oct. 10
Main Stage 1-D:
Archer: Discussion/Q&A = 7:30 – 8:30 pm
Empire Stage 1-E: 
Justice League: Thrones of Atlantis = 7:15 – 8:15 pm
Saturday, Oct. 11
Main Stage 1-D:
LEGO Batman 3: Beyond Gotham = 12:00 – 1:00 pm
The NYCC Eastern Championships of Cosplay = 7:30 – 10:00 pm
Sleepy Hollow = 3:00 – 4:00 pm