News
New Trailer Introduces The Cast of Grand Budapest Hotel
Tell no one. That will explain everything.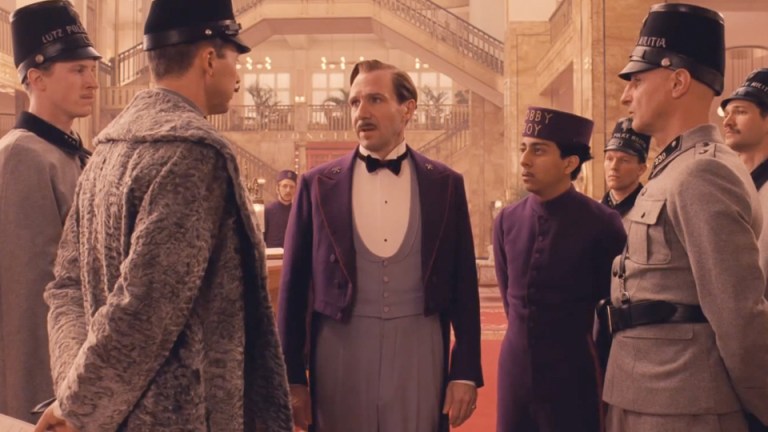 The incidents that follow were described to me exactly as I present them here. Well, not exactly, I have a tendency to elaborate, so I'll just say there's a new Wes Anderson movie coming out. The trailer looks like a pretty wild ride and I was very excited to see Ed Norton. He is just so consistently great that even with a cast as good as this one, and it is, it's got Bill Murray, Willem Dafoe, a shaved and heavily tattooed Harvey Keitel, Bill Murray and F. Murray Abraham, he's got me giggling.
There's something missing from The Grand Budapest Hotel, I don't know what it contains, I don't know what represents, I don't know what it is, but it permeates everything. The concierge of the hotel, played by Ralph Fiennes and the bellboy, played by Tony Revolori,  shows us what is looking like a crime, a theft, a violent event that goes back ages and takes some finding out. The police, the convicts, everyone from the upper class to the sniveling little runt called Pinky, are looking for that missing something.
The Grand Budapest Hotel is Anderson's eighth feature film and also stars F. Mathieu Amalric, Saoirse Ronan, Adrien Brody, Lea Seydoux, Jeff Goldblum, Jason Schwartzman, Jude Law, Tilda Swinton, Tom Wilkinson and Owen Wilson. It also looks like everyone had to grow a mustache for the movie. Except, of course, for Tilda Swinton and Harvey Keitel.
Wes Anderson's Grand Budapest Hotel is avoiding the Oscar crunch by waiting until it's over. It comes out March 7, 2014.