News
New trailer for Now You See Me
Morgan Freeman, Michael Caine and Jesse Eisenberg star in magic-based crime caper movie, Now You See Me. Here's the new trailer...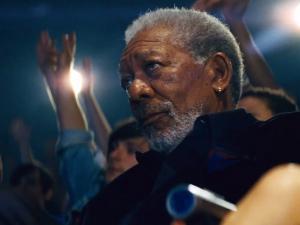 Looks interesting this one. The story of a quartet of illusionists known as The Four Horseman, Now You See Me sees the four using their skills to pull off a series of increasingly daring heists. The FBI is naturally in pursuit.
Now You See Me landed on our radar off the back of its intriguing first trailer, and this second one still makes the movie look an interesting one. It helps that the soothing tones of Morgan Freeman are in the voiceover booth of course, and he stars alongside Jesse Eisenberg, Woody Harrelson, Isla Fisher and Sir Michael Caine here. Louis Leterrier directs, his first big Hollywood movie since The Incredible Hulk.
Now You See Me arrives in the US at the end of May.  Here's that trailer…
Like us on Facebook and follow us on Twitter for all news updates related to the world of geek. And Google+, if that's your thing!