News
New Trailer For Netflix Original Film Girlfriend's Day
Bob Odenkirk stars in the upcoming Netflix-produced comedy noir, Girlfriend's Day.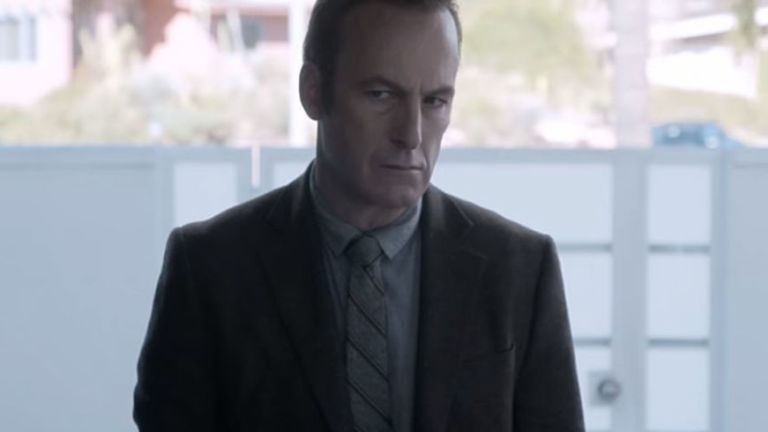 Can't wait for Better Call Saul to return in April? Well allow Netflix to help you satisfy your Bob Odenkirk craving with the trailer for their new film, Girlfriend's Day.
From writer/director Michael Paul Stephenson (Best Worst Movie), Girlfriend's Day stars Odenkirk as a past-his-prime romance card scribe who gets caught up in a convoluted murder mystery. Aping a film noir vibe, the trailer highlights the film's off-beat sense of humor and colorful cast of characters, which includes Andy Richter, Natasha Lyonne, Rich Sommer, June Diane Raphael, Natasha Lyonne, Toby Huss, and Odenkirk's old Breaking Bad co-star Steven Michael Quezada.
Check out the trailer and an official synopsis for the film below:
Ever wonder who penned the perfect words to the Mother's Day card you sent last year? Or the hilarious birthday card you gave your best friend? A master of words, that's who.

In the Netflix original film, Girlfriend's Day, director Michael Paul Stephenson (The American Scream) invites you to experience a clever and quirky story about love, loss and the worst place to get a paper cut. Meet Ray Wentworth (Bob Odenkirk), once a king of the wordsmith world, and now a down-on-his-luck romance card writer. In an effort to recapture the feelings that once made him the greatest, he gets entangled in a web of murder and deceit as writers vie to create the perfect card for a newly crowned holiday: Girlfriend's Day.
Fun Fact: Stephenson is actually a former child actor who starred in the infamous B-movie horror, Troll 2. Let's hope Girlfriend's Day fares better when it debuts on Netflix on February 14, Valentine's Day. Netflix and (Big) chill, anyone?