News
New trailer for Darren Aronofsky's mother! Airs Out Hidden Pregnancy Fears
Jennifer Lawrence is beset and bedeviled in the new trailer for Darren Aronofsky's mother!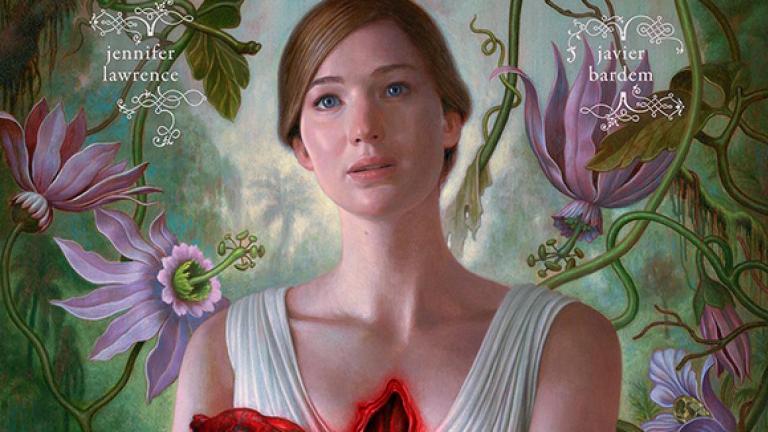 The new trailer for Darren Aronofsky's mother! trades the urban prenatal nightmare of Rosemary's Baby for some fresh air frights. The expectant mom, played by Jennifer Lawrence, is getting all kinds of unsolicited advice. Her husband, played by Javier Bardem, invited the strangest guests to the baby shower. One, played by Ed Harris, is a complete stranger who just shows up on the porch and makes himself at home. When the stranger's wife, played by Michelle Pfeiffer, comes to call, paranoia reigns.
Even with all of nature as a backdrop, mother! catches a deliciosly claustrphonic vice. Bardem appears to side with the interlopers, and it doesn't look like he's just trying to get out of Lamaze class.
The psychological horror-thriller also stars Domhnall Gleeson and Kristen Wiig.
You can watch the trailer here:
Sometimes building a home with another person can be Hell. Especially when they bring along a whole assortment of their kooky little cult, which appears to be the ghastly gist of mother!, a new horror movie from master auteur Darren Aronofsky (Requiem for a Dream, Black Swan), and starring Jennifer Lawrence. In the new trailer, the chance of starting fresh between a young married couple played by Lawrence and Javier Bardem goes sideways when one stranger after another shows up at their door. Each with an image of Lawrence's new husband.
Faster than you can say "Rosemary's Baby," Lawrence's character is feeling the heat. And we haven't even gotten to any potential baby showers…
Here is also the first teaser if you missed it.
The official synopsis for the film is as follows:
"A couple's relationship is tested when uninvited guests arrive at their home, disrupting their tranquil existence."
mother! Release Date
mother! will be home, for better or bloody worse, when the movie opens on Sept. 15.
mother! Cast and Crew
Darren Aronofsky wrote the screenplay for the domestic drama, which he's produced with his partners at Protozoa Pictures, Scott Franklin and Ari Handel.
Besides Jennifer Lawrence, mother! also stars Javier Bardem, who won the Best Supporting Actor Oscar for turn as assassin Anton Chigurh in No Country for Old Men (2007) from the Coen Brothers. They will be joined by the veteran actor Ed Harris, who's enjoyed recent genre admiration for his work on Westworld, not to mention the always invaluable Michelle Pfeiffer; Irish actor Domhnall Gleeson, best known for Star Wars: The Force Awakens and Ex Machina is also appearing in an unspecified role.
The score will be composed by Jóhann Jóhannsson, who wrote the music for The Theory of Everything and Arrival. Up until now, Aronofsky had been working with composer Clint Mansell.
Obviously this project is keeping things close to the chest, but we can't wait to see that all get ripped out in a stream of red when the movie arrives in September!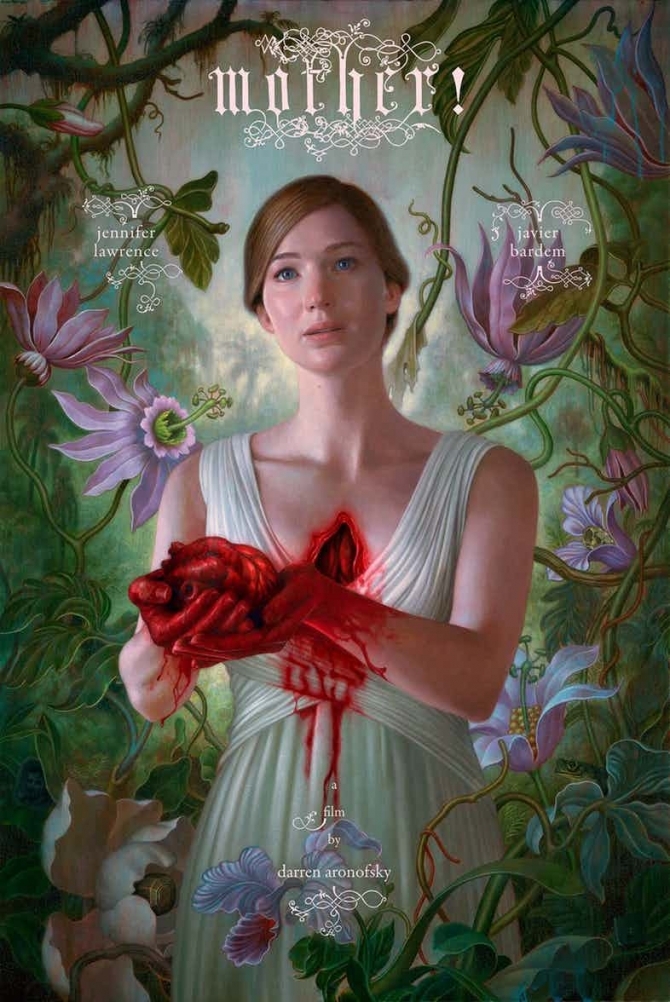 Read and download the full Den of Geek SDCC Special Edition magazine here!