News
New Rumor Suggests (Again) Ben Affleck is Done with Batman
Ben Affleck's days as Batman may have come to an end, according to the latest speculation.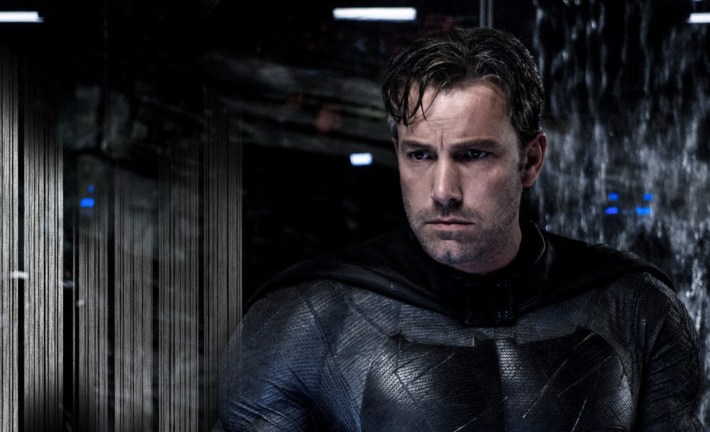 There have been some major behind-the-scenes shuffles at DC Entertainment in recent days, with Geoff Johns leaving his role as chief creative officer to write and produce the Green Lantern Corps movie and Diane Nelson stepping down permanently as president of DC.
Now the dominoes may keep falling, as Ben Affleck is rumored to be departing the role of the Dark Knight instead of donning the cowl for a third time in Matt Reeves' upcoming movie The Batman.
While rumors of Affleck's exit have been swirling around ever since Justice League went down the box office tubes, the speculation has picked up again following a Deadline article on the changes at DC.
Buried deep in the article is a brief mention that Reeves will be "rebooting Batman for a new standalone franchise, likely with a new actor to play the Caped Crusader."
If you recall, Affleck was at one time supposed to direct The Batman in addition to starring in it. He eventually backed out of the directing gig, making room for Reeves (War for the Planet of the Apes) to come aboard, although he seemed to remain committed to starring in the film.
But Reeves was said to be interested in starting fresh with a new Batman, and reportedly even spoke with Jake Gyllenhaal about putting on the cape and cowl.
For now, no one at DC is talking and indeed there's no official start or release date for The Batman at this stage. But it appears more and more likely that when the movie does finally move into production, it may be with a different Bruce Wayne brooding in the Batcave.